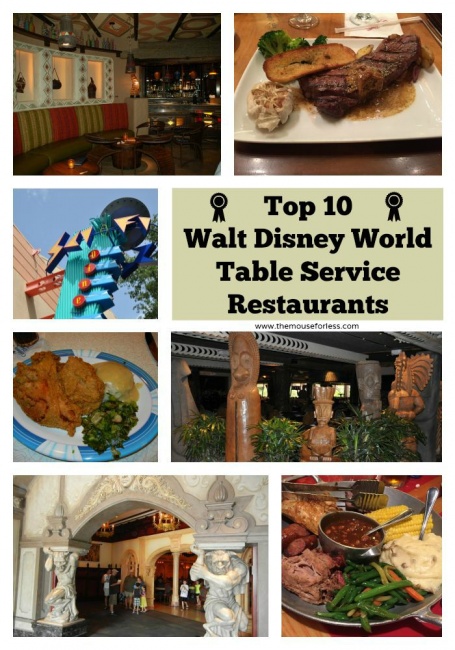 The Walt Disney World Resort has a great assortment of character dining opportunities and other fine table service restaurants for guests to enjoy. However some have theming that just make the meal an experience. These Top 10 Disney Themed Table Service Restaurants offer unique atmosphere and tasty food. As a bonus, for those on the Disney Dining Plan, each of these restaurants requires one table service entitlement – and they are well worth it.
50s Prime Time Cafe
50's Prime Time Cafe is located in Hollywood Studios. Take a step back in time to a 1950s setting and enjoy some home style classics such as pot roast and meatloaf.  The servers are interactive and provide a fun family atmosphere!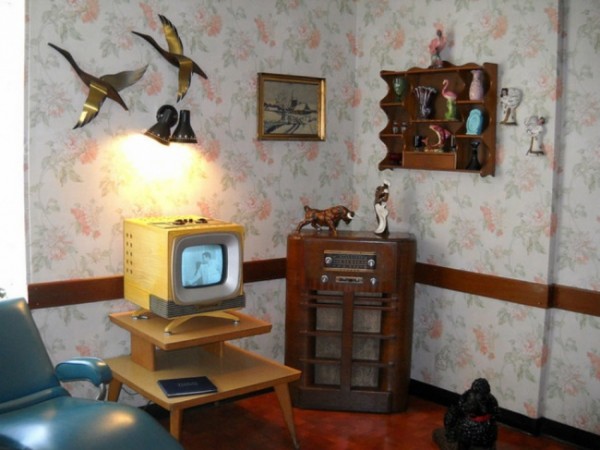 Be Our Guest
Be Our Guest is located in the Magic Kingdom, and has a table service dinner in which you can sit in the nicely themed Grand Ballroom, the West Wing with the Enchanted Rose, or the Castle Gallery. The Gray Stuff is delicious, and you may meet Beast after you finish dinner!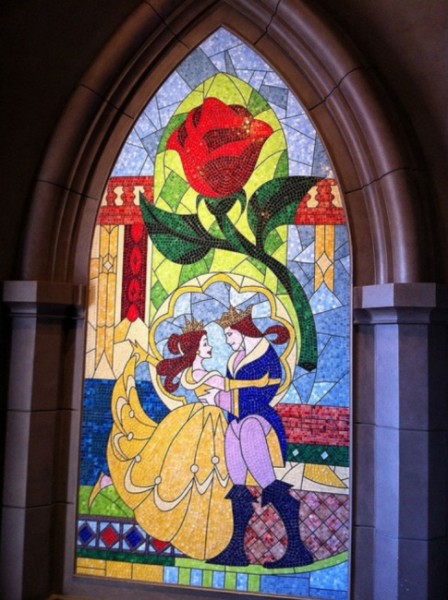 Biergarten
Biergarten, in Germany in Epcot's World Showcase, celebrates Oktoberfest every day of the year in the atmosphere of a Bavarian village! The buffet offers traditional German cuisine as well as  American fare.  At select times, musicians perform traditional German music.  Guests of all ages are welcome to Polka on the dance floor!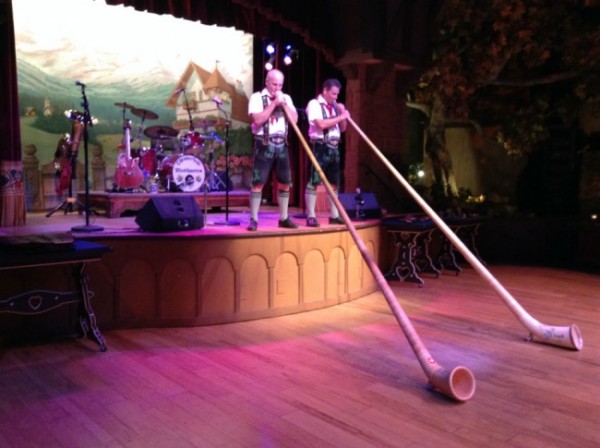 Coral Reef
Coral Reef  located in Epcot's Future World. Guests dine while gazing at a spectacular view of sharks, sea turtles, sting rays, and tropical fish in the 5.7 million gallon aquarium.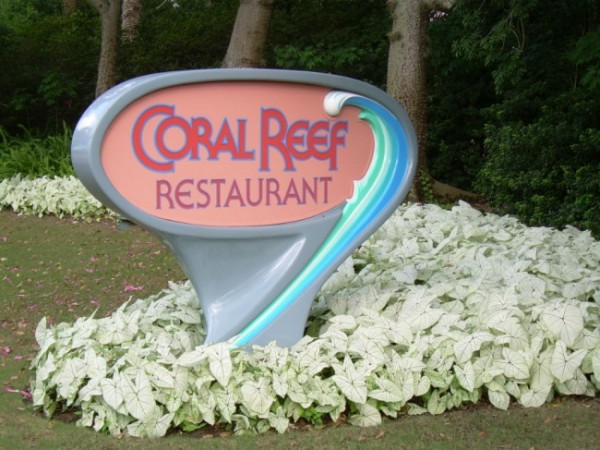 'Ohana
'Ohana, located in the Polynesian Village Resort, offers an assortment of freshly grilled meats and an variety of side dishes for dinner to provide a fulfilling Hawaiian cuisine meal. The name 'Ohana means "family," and while here your family is invited to participate in coconut races and Hawaiian dancing.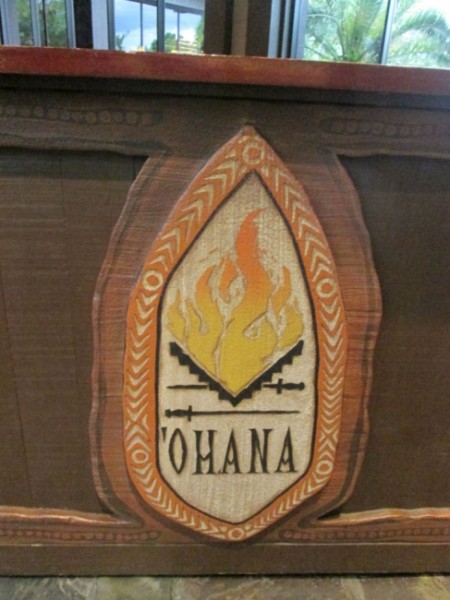 Sanaa
Sanaa located in Kidani Village near Animal Kingdom Lodge. Guests dine on African and Indian inspired cuisine while enjoying a view of the animals on the Savanna.  The naan bread appetizer is a popular dish that gets rave reviews!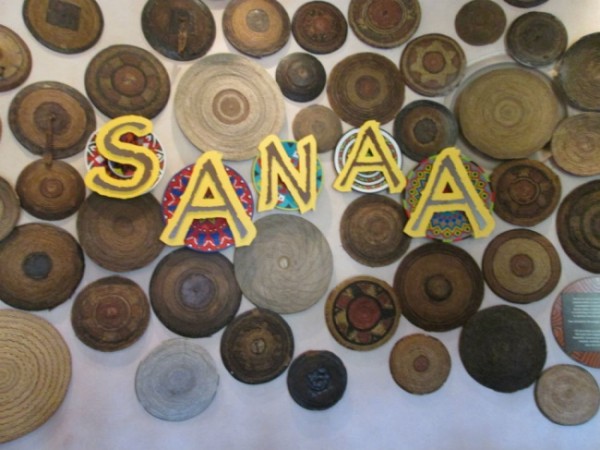 Sci Fi Dine In Theater
Sci Fi Dine In Theater located in Hollywood Studios. Guests can sit in booths designed like cars and watch some sci-fi movie clips while enjoying a meal!
Teppan Edo
Teppan Edo located in Japan in Epcot's World Showcase. This hibachi restaurants offers guests the opportunity  to watch a chef prepare their food fresh right at the table. The food is flavorful, and the chefs are entertaining for all ages.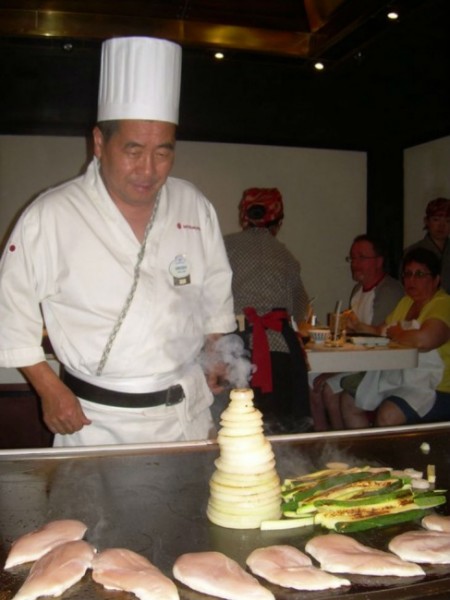 Whispering Canyon Cafe
Whispering Canyon Café located in Wilderness Lodge.  The Wild West theme is apparent in atmosphere and the food has a Western flair.  There are some fun antics that take place during meals, so come prepared to have a good time!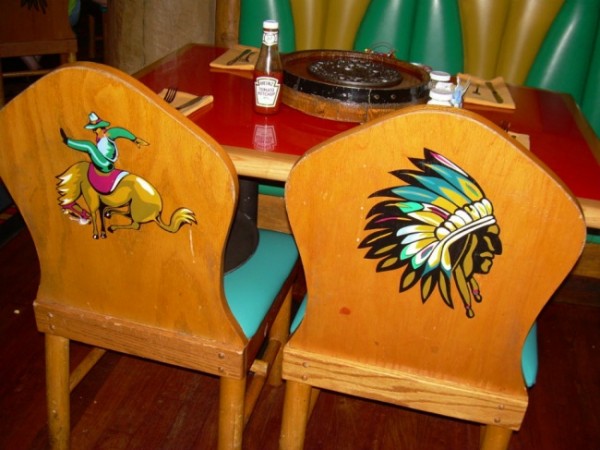 Yak and Yeti
Yak and Yeti, located in Animal Kingdom, offers Nepalese décor and cuisine. The fried wontons on the dessert menu are known to be a favorite!  The many items on display throughout the restaurant provide a fascinating atmosphere.