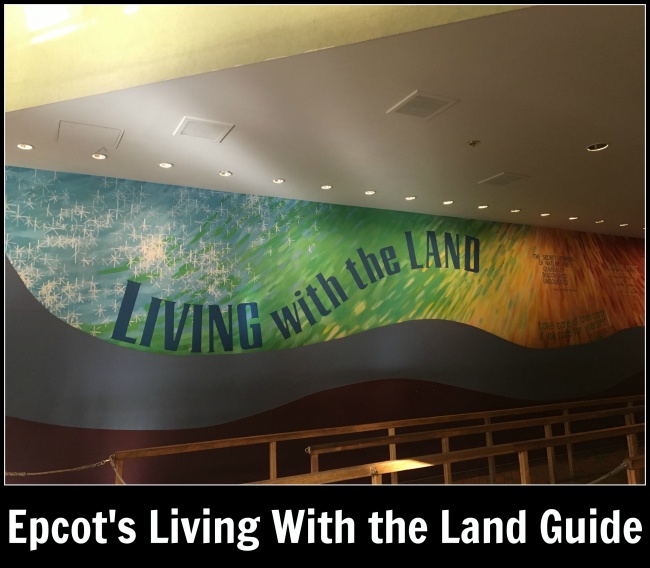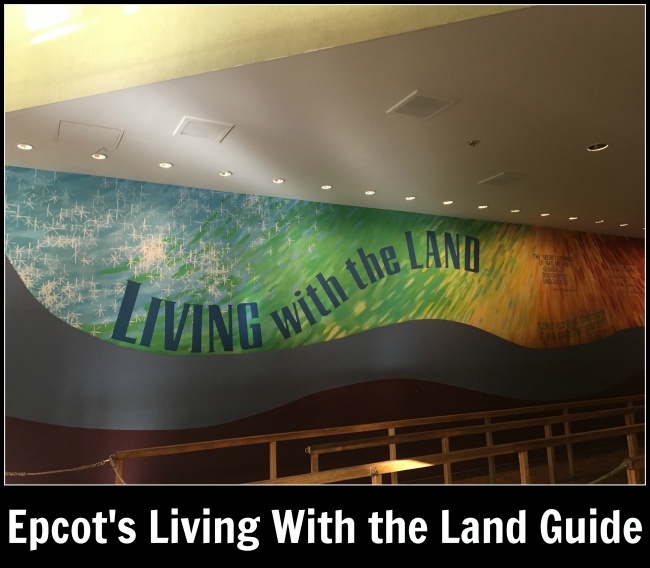 In Living with the Land, guests will embark on an enlightening voyage through The Land pavilion's greenhouses.
Accessibility  Location  Fun Facts  Top 5 Tips
Living with the Land Ride Information
Opening Day: October 1, 1982
Type of Ride: Educational boat ride
Age Recommendation: All ages
Duration of Ride: About 15 minutes
Typical Queue Time: Short to moderate; typically less than 30 minutes except on the busiest days
Single Rider Line: No
Chicken Exit Available: No
Baby Swap Available: No
Type of Vehicle: Boat
Type of Restraint: None
Attraction Open During Extended Evening Hours: No. See our Extended Evening Hours page for more information.
Ride Photo Available For Purchase: No

Planning a Walt Disney World Vacation?
For a Free no-obligation quote, contact our sponsor
The Magic For Less Travel
. Services are provided free of charge and their expert planning advice will help you make the most of your vacation time and money.
Ride Restrictions
Height Requirements: None
Flash Photography or Video Allowed: No
Safety, Accessibility, and Guest Policies
Accessibility: ECV must transfer to Wheelchair, Audio Description, Handheld Captioning
Guest Policies: Children under 7 years must be accompanied by a person aged 14 or older
The Land Location
Shopping: A plethora of goods and souvenirs, including apparel, Disney plush dolls, mugs, picture frames, camera equipment, pins, and candy, can be purchased across Future World at Epcot's premier gift shop, "Creations Shop."
Dining/Refreshment: A couple of popular restaurants are located in The Land pavilion. Adjacent to Living with the Land on the lower level of The Land, guests can enjoy a counter service breakfast, lunch, or dinner at Sunshine Seasons. A wide variety of offerings can be had here, including chicken, pork chops, turkey and Cuban sandwiches, salmon, soups, and salads.
Meanwhile, upstairs at Garden Grill, Chip 'n Dale mingle with guests for breakfast, lunch, and dinner. Dishes, all served family style on platters, at this restaurant include fruit, scrambled eggs, hash browns, bacon, biscuits and gravy, and cinnamon rolls for breakfast; beef, turkey, Italian sausage and peppers, salad from vegetables grown in The Land greenhouse, mashed potatoes, and macaroni and cheese for lunch; and rolls with honey butter, salad, beef, sliced turkey breast, sustainable fish cultivated in The Land's Aquacell, mashed potatoes, macaroni and cheese, rice pilaf, and short cake for dinner. In an interesting twist, Garden Grill slowly rotates, affording guests various views, including some of Living with the Land.
Restroom: Restrooms are situated near Living with the Land on the lower level of The Land.
Smoking Location: Smoking is permitted in designated smoking areas only. Disney parks are smoke free.
Fun Facts
Did you know?
Living with the Land has been sponsored by Chiquita Brands International since 2011. The attraction was heretofore sponsored by Kraft from 1982-1993 and Nestle from 1993-2009.
From 1982-1993, Living with the Land was called "Listen to the Land." Save for a different soundtrack and the former's opening segment, "Symphony of the Seed," being replaced by a rainforest demonstration, Living with the Land is essentially the same attraction as its predecessor.
A number of inspirational quotes from a variety of sources, including philosophers, politicians, and everyday children, are embedded on a mural in the attraction's queue.
Each of the attraction's boats holds up to 20 passengers. Each boat is topped by a canopy.
The Tropics Greenhouse features a plethora of plants that are indigenous to Africa, Asia, Central and South America, and the southern United States,  including banana, papaya, coffee, rice, jackfruit, and dragon fruit.
The Aquacell features a demonstration and discussion of fish farming. Approximately 5,000 pounds of fish are cultivated here annually, much of it thereafter served at restaurants across Walt Disney World.
The Temperate Greenhouse features nine-pound lemons.
A tomato tree in the String Greenhouse was recognized by Guinness World Records as the biggest and most productive tomato plant in the world, weighing over 1,000 pounds and producing more than 32,000 tomatoes over a 16-month span.
A prerecorded spiel has provided narration and commentary on Living with the Land since 2006. Previously, from 1982-2006, a live Cast Member aboard each boat offered said narration.
Portions of Living with the Land can be viewed from the Garden Grill restaurant, which serves produce grown in the attraction's greenhouses and fish tanks.
Living with the Land is one of eight Walt Disney World boat attractions to have featured a guide Cast Member at some point, the others being the Magic Kingdom's Jungle Cruise (1971- present), Liberty Square Riverboat (1973-present), "Admiral Joe Fowler Riverboat" (1971-1980), "Davy Crockett's Explorer Canoes" (1971-1994), "Mike Fink Keel Boats" (1971-2001), and "Swan Boats" (1972-1983); and the Animal Kingdom's "Discovery River Boats/Discovery River Taxi/Radio Disney River Cruise" (1998-1999).
For an extra cost, guests can further explore the areas seen on Living with the Land by taking the one-hour Behind the Seeds tour.
Hidden Mickeys:
Hidden Mickeys can be seen as a pumpkin, a cucumber, and a squash, which are morphed into Mickeys through plastic molds.
Sponsored Ad: Learn more about Hidden Mickey details and location throughout Walt Disney World in A Field Guide to Walt Disney World's Best Kept Secrets
.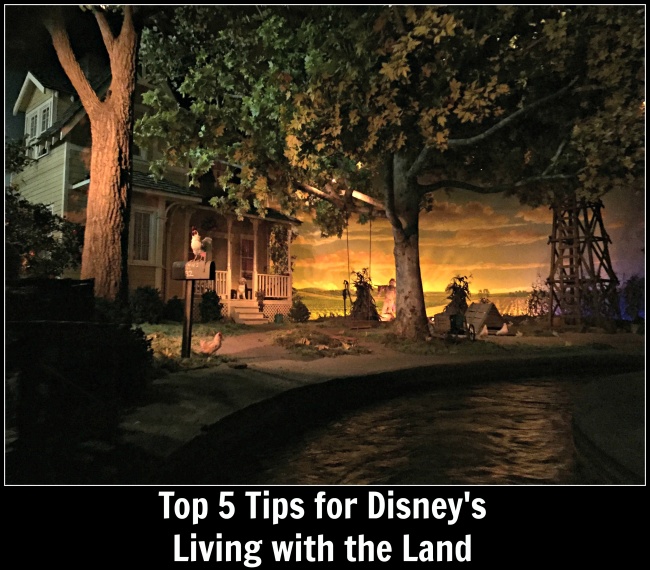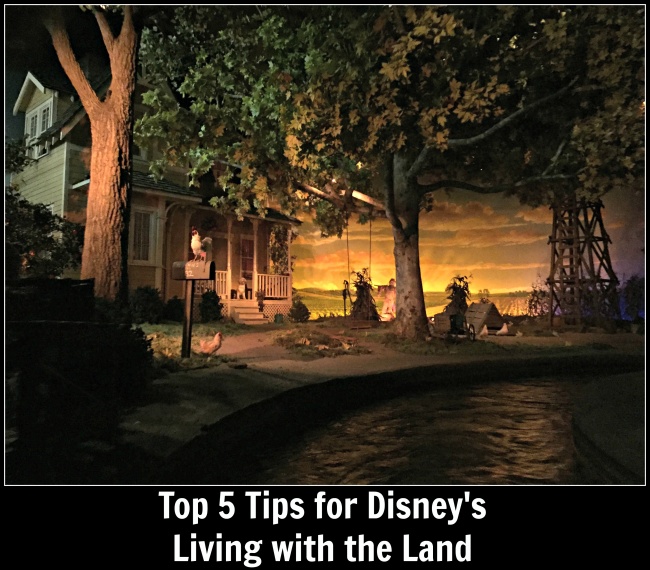 Top 5 Tips for Living with the Land
Darkness and a simulated thunderstorm in the opening rainforest scene may scare young children.
Living with the Land is a must-experience attraction for science buffs and gardeners.
Consider taking the Behind the Seeds tour if you really enjoy Living with the Land.
Take in your surroundings throughout the experience.
The decorations change seasonally, and the attraction provides some good photo opportunities.