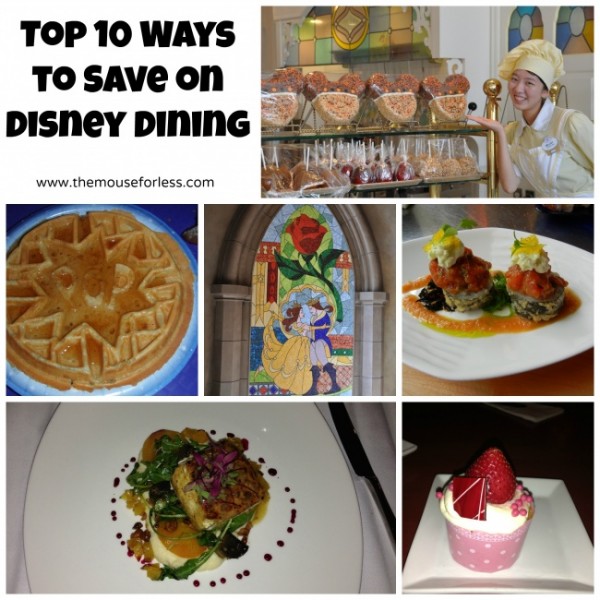 There are many ways to save money while at Walt Disney World; however, not all of these will work for everyone.
Dining Plan – Consider adding a Disney Dining Plan to you vacation package.  You can choose from Disney's Quick Service Dining Plan, Disney's Standard Dining Plan, and Disney's Deluxe Dining Plan based on your dining style.  These packages not only offer a savings when compared to purchasing the meals separately, but they are convenient, easy to use, and a great way to pre-pay for your meals before your vacation.

Ordering Groceries –  If you don't have a car, order groceries from a service like Garden Grocer.  These groceries will be delivered to your resort when you arrive. This is a great way to get food and snacks for your resort room.  You can also buy breakfast items, coffee, and even a case of water or soda.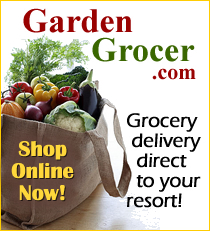 Book a Character Breakfast – Don't skip character meals because you are trying to save some money.  Consider booking a Disney Character breakfast.  The prices may be lower and you will still get to spend time with the characters.  Crystal Palace, Chef Mickey's, Tusker House, Hollywood and Vine, 1900 Park Fare and 'Ohana all have wonderful character breakfasts.
Take Snacks & Water To the Parks  –  Items like granola bars and snack-size chips, pretzels and other items are easy to take into the parks.  Apples, fruit cups and snack bars can also help when hunger strikes.  Bring in your own water bottles to save on that cost.  You can also consider bringing in your own refillable water and you can fill up at the water fountains in the parks.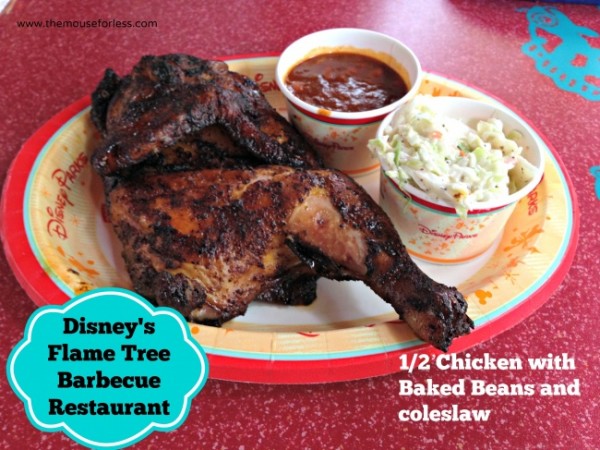 Share Meals – Many Disney meals are large and perfect for sharing.  Flame Tree Barbecue has a large ribs and chicken platter and Cosmic Ray's has a 1/2 chicken platter.  If you check the Disney World menus you may find that there are many options for sharing meals at Walt Disney World.
Order from Child's Menu – At many of the Quick Service Restaurants, there are child size portions of some of the entrees.  These often include a small drink and sides or a cookie.   Adults can order an item off the children's menu to save money.
Free Dining Special – While Disney offers promotions and discounts at certain times of the year, the FREE Dining special is one of the most popular discounts.  Stay during Free Dining IF it is being offered for your travel dates.  Work with a Disney travel agent who can help you take advantage of all the Disney discounts.  We recommend The Magic for Less Travel, an Authorized Disney Vacation Planner.
Kitchenette – Stay in a room/suite that has a kitchenette or kitchen where you can prepare some food in your room.  While you may be paying more for the room, you will be able to prepare meals in your room and this can help greatly reduce your food budget. The Cabins at Ft. Wilderness, a Family Suite at Art of Animation or All Star Music, or a Disney Deluxe Villa Resort all have a kitchenette or kitchen.
Tables in Wonderland –  If you are a Florida Resident, Walt Disney World Annual Passholder, or a Disney Vacation Club member, you may be eligible to purchase the Tables in Wonderland card.  For $75 or $100 depending on your status, you can receive a 20% discount on all food and beverages (including alcohol) at over 99 participating resort hotel and theme park restaurants.  Other benefits apply.
Buffet Meals –  Buffet meals are a great place to let big eaters eat all the care to enjoy.  Consider scheduling a brunch dining time or even a late lunch so your buffet meal could take the place of two meals.