TheMouseForLess Desktop Calendar
Now you can download a new Disney themed desktop calendar each month. There are 4 resolutions to choose from. Please pick the resolution which is appropriate for your monitor by clicking on one of the 4 sizes below the graphic.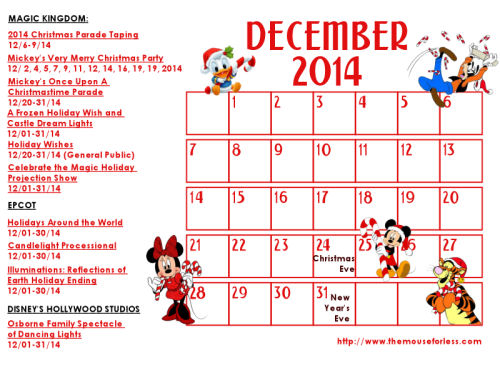 800x600 1024x768 1280x960 1280x1024
Installing Desktop Pictures on a PC
To download the image, click on the link below the graphic shown that matches your screen resolution. Then RIGHT MOUSE OVER THE GRAPHIC and choose SAVE AS WALLPAPER. If further instructions are needed, refer to Windows HELP on "changing the desktop wallpaper".
Installing Desktop Pictures on a Mac
Download and save the file to your desktop (Mac OS 8.0 and above) by clicking on the graphic and holding down mouse.
Once the graphic is downloaded, hold down the "Control" key, click on Desktop, and Select "Change Desktop Background"
Choose "Select Picture," Locate your calendar in the new window and then click "Set Desktop."
Updated November 30, 2014
Top