Anyone who has traveled to Walt Disney World or Disneyland knows that sometimes it is difficult to find your stroller among the sea of parked strollers. Ever thought it would be nice to have a customized tag to easily identify your stroller? Our Reader Karen M. did and we thought it was a great idea. Thanks Karen for your idea!
Select the Stroller Tag design below and click on the link desired to print. To customize your tag you will need to have Microsoft Word. To print out the tag to customize by hand at a later time you'll need the free program Adobe Acrobat Reader. Use regular 8-1/2″ X 11″ paper.
Click on the Microsoft Word format below the design you like if you would like to customize the design prior to printing.
Click on the Adobe Acrobat (pdf) format below the ID you like to print the sheet out for completion by hand.
Choose from two sizes, 8-1/2″ X 11″ to be placed in sheet protectors and hung on your own stroller or 5-1/2″ X 8 graphics (also printed on 8-1/2″ X 11″ paper) to be used with Disney's rental strollers.
If you do not have the fonts used and like to have your tag customized and sent in pdf format, or if you have any special requests, send an email details to linda@themouseforless.com.
For information on stroller rentals, visit our Stroller Rental page.
Kingdom Strollers is the top choice for families traveling to Orlando, Disney, and surrounding areas! Kingdom Strollers provides premium stroller & crib rentals delivered straight to your Orlando theme park resort, hotel or vacation home free of charge. Book your stroller as soon as you book your vacation for best selections!
Stroller Identification Aladdin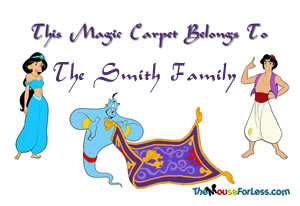 Customizable Full Page in Word
Customizable Rental Stroller Tag in Word
Full Page in pdf
Rental Stroller Tag in pdf
Stroller Identification Cutie Mickey and Friends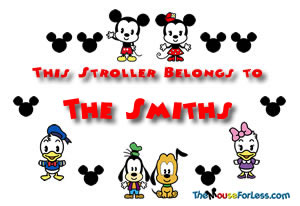 Customizable Full Page in Word
Customizable Rental Stroller Tag in Word
Full Page in pdf
Rental Stroller Tag in pdf
Stroller Identification Cutie Mickey and Minnie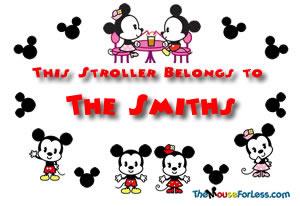 Customizable Full Page in Word
Customizable Rental Stroller Tag in Word
Full Page in pdf
Rental Stroller Tag in pdf
Stroller Identification Cutie Winnie The Pooh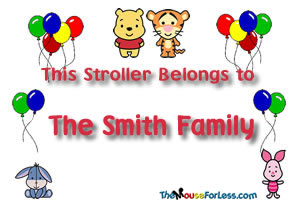 Customizable Full Page in Word
Customizable Rental Stroller Tag in Word
Full Page in pdf
Rental Stroller Tag in pdf
Pirates of the Caribbean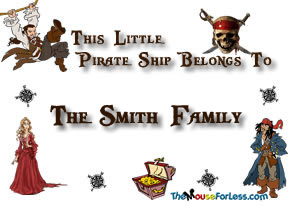 Customizable Full Page in Word
Customizable Rental Stroller Tag in Word
Full Page in pdf
Rental Stroller Tag in pdf
Stroller Identification Goofy Taxi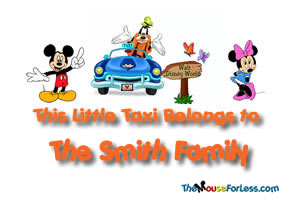 Customizable Full Page in Word
Customizable Rental Stroller Tag in Word
Full Page in pdf
Rental Stroller Tag in pdf
Stroller Identification Mickey Birthday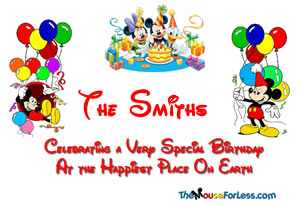 Customizable Full Page in Word
Customizable Rental Stroller Tag in Word
Full Page in pdf
Rental Stroller Tag in pdf
Stroller Identification Pooh Birthday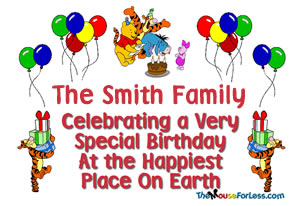 Customizable Full Page in Word
Customizable Rental Stroller Tag in Word
Full Page in pdf
Rental Stroller Tag in pd