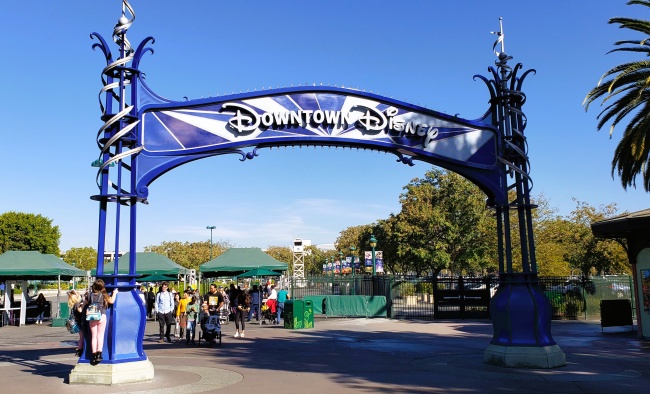 Disneyland's Downtown Disney District has so many opportunities for entertainment, dining, shopping, and much more! With this Downtown Disney District Guide, you can check out the District's restaurants and their menus, entertainment opportunities happening throughout, and tips for making this experience one to remember. Located within walking distance of Disneyland and Disney California Adventure, guests can pop over at any time. There is so much to do here; it is even a great place for a non-park day while on vacation, especially as a guest of any of Disneyland Resort's hotels.
Guests who frequently visit Disneyland Resort will be surprised to see all of the new additions and changes.
Downtown Disney District is home to sit down restaurants, quick service eateries, many treats kiosks, shops, and a number of new entertainment opportunities to experience!
Dining Locations Coming Soon General Information Tips
Downtown Disney Dining Locations Coming Soon
Din Tai Fung
This modern outpost of a Taiwan chain famed for its Shanghai-style soup dumplings & noodles.
Paseo and Centrico
Michelin level Chicago chef Carlo Gaytan's new project with a large courtyard with its own bar in addition to the dining room.
Porto's
A Southern California classic known for its pastries and desserts along with California-Cuban-inspired dishes.
Downtown Disney General Information
Dining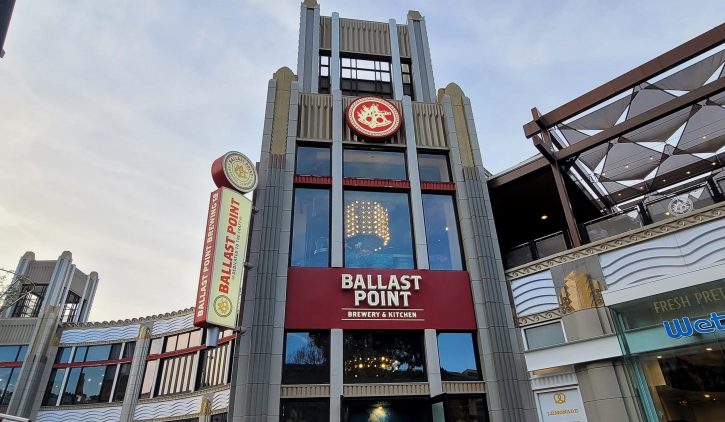 Downtown Disney District has nine sit-down restaurants, Ballast Point Brewing Co., Black Tap Craft Burgers & Shakes, Earl of Sandwich Tavern Restaurant and Bar, Naples Ristorante e Bar, Ralph Brennan's Jazz Kitchen, Splitsville Luxury Lanes, Tortilla Jo's. If you are interested in dining at any of the sit-down restaurants, we recommend making a reservation.  Each of these restaurants has a variety of food options to choose from and is food allergy friendly.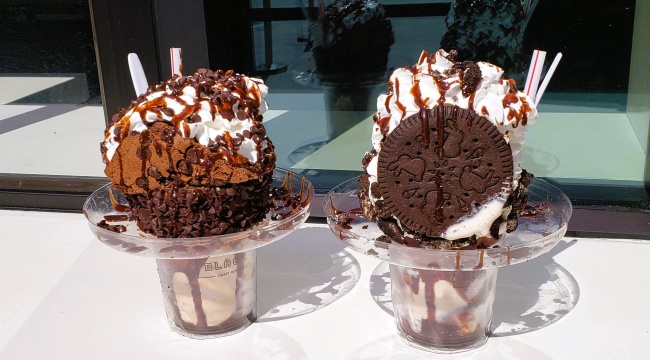 Numerous quick service and kiosks for dining and snacks can also be found along the length of Downtown Disney District from Crazy Shakes to Wetzel's Pretzels when you want to have a quick snack or treat while enjoying the ambiance and entertainment of Downtown Disney.  Visit our Downtown Disney Menu page for a full list of restaurants avaialble.
Shopping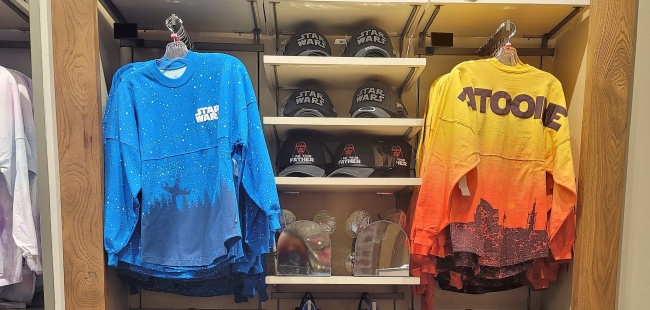 The largest shopping opportunity is the World of Disney, which has a collection of Disney merchandise.  Other shops include Star Wars Trading Post for all things Star Wars, The LEGO Store, Marceline's Confectionery, Lovepop and Pele Soccer.
Entertainment
Visit Splitsville Luxury Lanes for a game of Bowling with 20 bowling lanes.  You can also find Flambeaux's Jazz Club performing at Ralph Brennan's Jazz Kitchen nightly.  On weekend evenings you can find various artists performing along Downtown Disney.
Seasonal decorations could be found throughout the District and provide great photo opportunities.  Scavenger hunts such as Eggstravanga and Pluto's Pumpkin Pursuit are available during Easter and Halloween.  Musical artists are often scheduled on the Downtown Disney Stage on weekends.
Parking
Guests can receive the first hour of parking for $10.00.  Enjoy an additional 3 hours parking with any twenty dollar purchase made while visiting. This include stores (any merchandise), kiosks, and quick service restaurants. Dine at one of Downtown Disney District's table service restaurants for up to 5 hours parking validation.
Any parking after a guests validated time slot will be $14 per hour, charged in half hour increments with a minimum of $7. Should you choose to stay all day or you have lost your ticket for parking the fee is $66.
All parking is subject to availability.
Automated Teller Machines (ATM) & Credit Cards
All ATMs presented by Chase at Disneyland Resort accept American Express, MasterCard, Visa, Discover/Novus, Cirrus, Plus, Star, and Honor card. Chase cardholders can use an ATM free of charge. Other cardholders will be charged a small transaction fee. The financial institute associated with a guests card may apply their own charges.
ATM Locations of Downtown Disney District
For convenience, there is one ATM on both the West and the East sides of Downtown Disney District.
Near Wetzel's Pretzels
Close to both The LEGO Sore and Starbucks.
The Mouse For Less Tips
See Disneyland fireworks without going in the park!  Some of our favorite locations to see the fireworks from Downtown Disney are between Splitsville and Tortilla Jo's, between the Pin Trader kiosk and Tortilla Jo's, between the security check point and Disneyland hotel, or go beyond Downtown Disney and see it from the esplanade between Disneyland and Disney California Adventure.
When using the ATM remember that if you're visiting from out of town you may want to call ahead to the bank. This will avoid any confusion and/or interference during your vacation. Many financial institutes will flag too many out of state cash withdrawals in a single period of time.
Sephora offers exclusive products to guests shopping at the Downtown Disney District store.
During the Halloween and Fall season of the year there are carefully handcrafted and painted pumpkin patches, enlarged candies, and of course candy corn pieces each individually crafted. These are great photo spots for the family!
Join our Facebook Group to get tips and advice for your visit!
*The Downtown Disney District Guide information is subject to change without notice.*