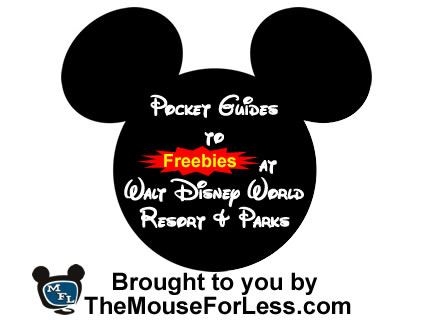 Whether you are on a tight budget or have no limit for your budget, everyone loves freebies. Do you know what is available for FREE at Walt Disney World Theme Parks and Resorts other than the guide maps? Whether you are going to create a scrapbook of your memories, or are just looking for something to stash away as a memento of your trip, here are some freebies to consider:
---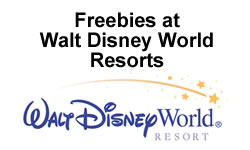 Find Freebies at Deluxe, Moderate, and Value Resorts.
Also visit Disney Springs for some freebies!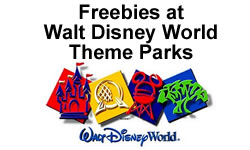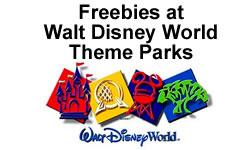 Find Freebies at:
Magic Kingdom
Epcot
Hollywood Studios
Animal Kingdom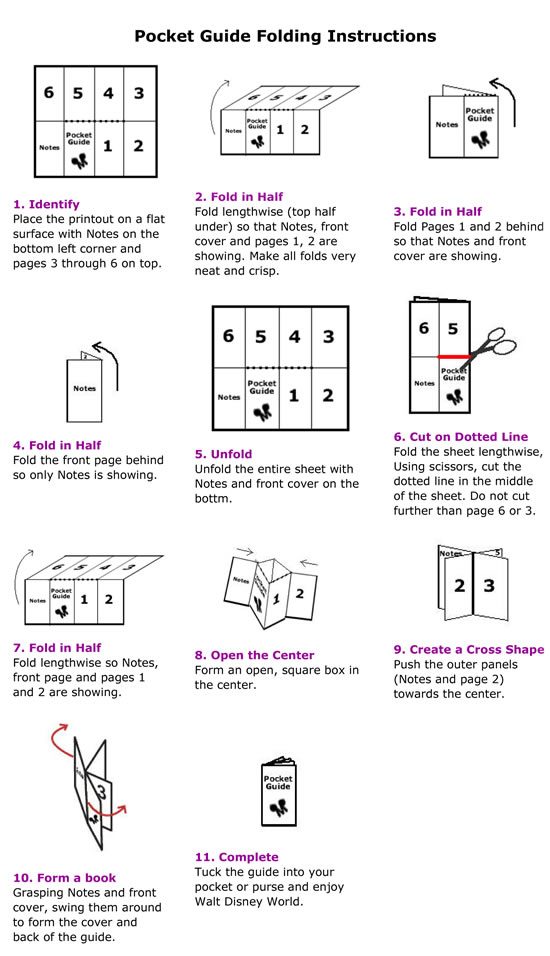 ---
The Mouse For Less/Magically Speaking Reader Tips
Megan Sloan reminded us that character autographs come with the price of
admission: "Our two kids are autograph collectors. We're so pleased, because
it's so much cheaper than collecting pins! We've gotten all the classics, and are now tracking down some of the harder-to-find characters. There's a great pocket guide to characters on TheMouseforLess – the kids use that to see who they are missing. And don't forget to ask Cast Members for autographs. They love it, and sometimes you can get a very special autograph. Our waiter in Norway wrote a whole paragraph in Norwegian, and our son had to find another Norwegian CM to translate it for him.