Part of the fun of The Mouse For Less is sharing the great resources that we've found or created ourselves to help plan our Disney trips. Some of them are for our kids; some of them are for ourselves. And some are just for fun!
Computer Downloads   For The Kids   For Your Trip   Just For Fun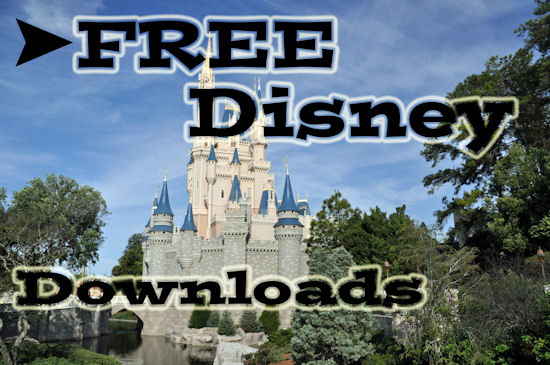 Disney Wallpaper
For The Kids
Disney Homework Pages
School Excuse Letter
Kids Travel ID
Chainlink Countdown
Kids Travel Journal
Word Search Puzzles
Trivia Questions
Autograph Pages
Autograph Book
Boys' and Girls' Theme Park Checklists
Kid's Maps
For Special Needs
The following links are listed in the downloads for kids section, but are relisted here so that they can easily be identified. Special needs kids can read and write, but often prefers not to. They are also often calmed by knowing what comes next, so seeing things visually will enhance their experience in the parks greatly.
Boys' and Girls' Theme Park Checklists
Kid's Maps
For Your Trip
Cast Member Appreciation Certificates
Character List – Walt Disney World
Disney Luggage Tags
Disney Pocket Guides
Freebies to collect on your trip
Gratuity Envelopes
MFL Community Information Card
Mousekeeping Envelopes
Pin Pixies
Planning Kit – Walt Disney World
Stroller Tags
Travel Journal – Adult (A travel journal made just for kids can be found in the For The Kids section)
Trivia Questions – Walt Disney World
Trivia Questions – Disneyland
Ultimate Packing List
Ultimate Packing List for Cruises
Vacation / Special Event Countdown Ticker
Just For Fun
Disney Themed Facebook Timeline Covers
Free Copy of Cory Doctorow's "Down and Out in the Magic Kingdom"
(This is the complete 2003 science fiction novel set in the Magic Kingdom in pdf format)