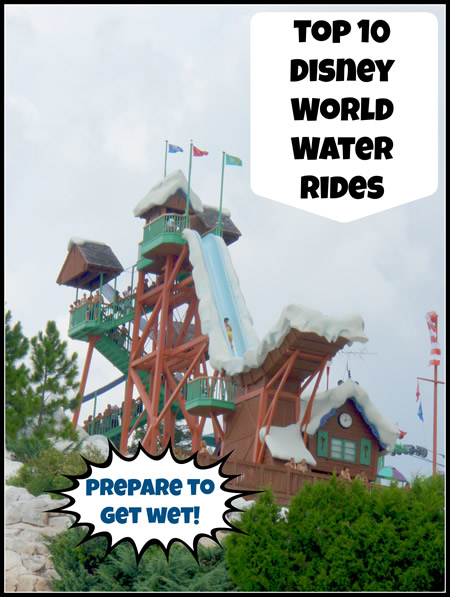 One of the greatest things about Walt Disney World is that there are so many types of attractions to appeal to kids (and kids-at-heart) of all ages.  The water rides at Walt Disney World may be some of the more unique attractions and vary from the more thrill ride roller coaster-like water slide to a relaxing ride on a riverboat.
Our Ten Top Disney Water Rides
Kali River Rapids – Looking for a way to beat the heat?  Get wet on this whitewater adventure with geysers, jetting water, and two splashdowns.  If you want to stay dry, you might want to bring a rain poncho, an extra set of clothes, and/or a towel to dry off with.  (Animal Kingdom)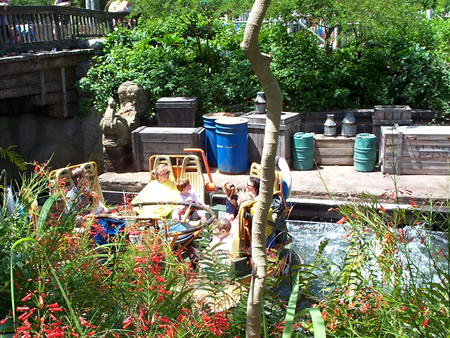 Pirates of the Caribbean – Yo Ho!  Yo Ho!  A pirate's life for me.  Take a 9-minute voyage to the time of pirates sailing the seas and keep your eyes open for Captain Jack Sparrow.  (Magic Kingdom)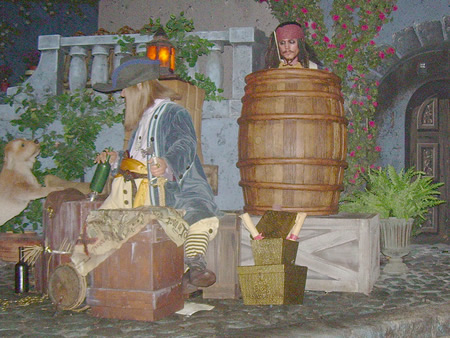 Tiana's Bayou Adventure (Opening in Late 2024)  –  This is sure to be a well themed favorite!   Float along with Tiana, Naveen, and their Bayou friends as you enjoy Jazz music and Princess and the Frog details throughout the attraction.  Do you want to have the highest chance of getting really wet?  Try sitting in the front.  This is possibly the best themed of the water rides. (Magic Kingdom)
Crush 'n' Gusher – Is it a waterslide or a roller coaster?  Board your raft and be propelled by water jets as you ride up and down the hills.  (Typhoon Lagoon)
Jungle Cruise – Voyage down the river past angry hippos, bathing elephants, hungry lions, and more.  As you listen to the gags from the Jungle Cruise Skipper, make sure to keep an eye out for the tribe of headhunters.  (Magic Kingdom)
Summit Plummet – Have a thrill seeker in the family?  Summit Plummet has a 120-foot near vertical drop that takes you through a darkened tunnel.  (Blizzard Beach)
Magic Kingdom Ferry Boat – The Richard F. Irvine, Admiral Joe Fowler, and General Joe Potter transport guests between the Ticket and Transportation Center and Magic Kingdom. Relax and watch Cinderella Castle, Space Mountain, and the monorail come into view. Guests can even catch a wonderful view of the Wishes! fireworks at night while heading back to the Ticket and Transportation Center. These watercraft are a means of transportation, and an amazing experience as well.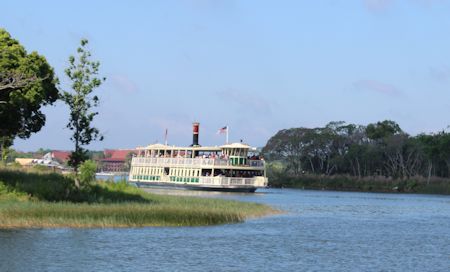 Gangplank Falls – Looking for a waterpark ride the whole gang can ride together?  The inner tubes of Gangplank Falls accommodate four riders rushing down the 300-foot long waterslide with rushing rapids.  (Typhoon Lagoon)
Downhill Double Dipper – Grab a friend and race down the side-by-side waterslides that drop 50-feet downhill.  Who will win? (Blizzard Beach)
Magic Kingdom Liberty Square Riverboat – Take a leisurely trip around Tom Sawyer Island on the Liberty Belle riverboat.  While cruising around the Rivers of America listen to the recording of Mark Twain as he talks about a time when travel was as much about discovery as actually getting from point A to point B.  Water rides like they used to be at the turn of the century.