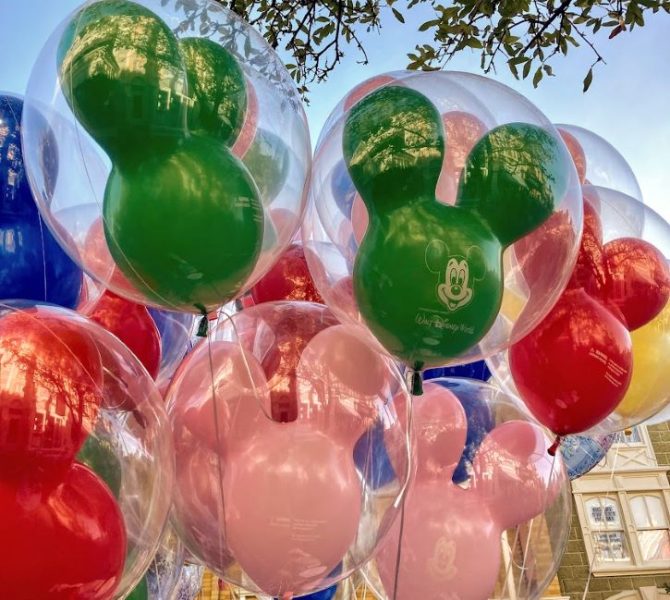 Walt Disney world is the perfect place to celebrate any event! Celebrating a birthday at Walt Disney World is a great idea for any age. Kids and adults alike will love having a day to celebrate themselves while on vacation!
Considerations     Ideas     Celebrate!
Considerations
Just like with anything else pertaining to a Walt Disney World vacation, it is better to plan ahead if you hope to celebrate a birthday at the parks. With this is mind many people choose to use a travel agent to assist with booking any extras for the trip. As planning commences, here are a few things to take into consideration pertaining to celebrating a birthday at Walt Disney World.
Remember to book special dining and event reservations very early. It is best to book these reservations as soon as they become available.
Take into consideration the person who will be celebrating. Does the birthday person really want to go on that 3 hour historical tour? Or would they rather spend that time eating an all-you-can-eat meal? It is important to tailor the day so that the person who is being celebrated is sure to have a magical experience.
You may celebrate a birthday even though it is not actually an individual's birthday. It is not always possible to make it to Walt Disney World on your exact birthday, and that is absolutely fine. You can celebrate any time of year! Hey, you can even celebrate an un-birthday! Be careful not to take advantage of this privilege though; limit the number of "birthdays" you have each year to keep the experience special.
Do not over plan the day. Often, in an attempt to have the most fun possible, it is easy to plan too much. Remember to have some downtime in order to keep the entire party happy and having fun.
Do not stress over the details. Many people end up celebrating a birthday at Walt Disney World for a reason. Disney is a wonderful place to have fun and spend time with loved ones. Celebrating a birthday at Walt Disney World will likely be magical no matter what you have planned!
Do not have unfounded expectations. While there are often magical moments associated with celebrating a birthday, there is not a guarantee that special treatment will come to you. Remember that you are having fun at the happiest place on earth.  Take anything extra as special pixie dust on your day!
Ideas for Celebrating a Birthday at Walt Disney World
Birthday Button: Celebration buttons are distributed by Guest Relations at each theme park. Pick up one of these free buttons to wear so that everyone knows you are celebrating your birthday!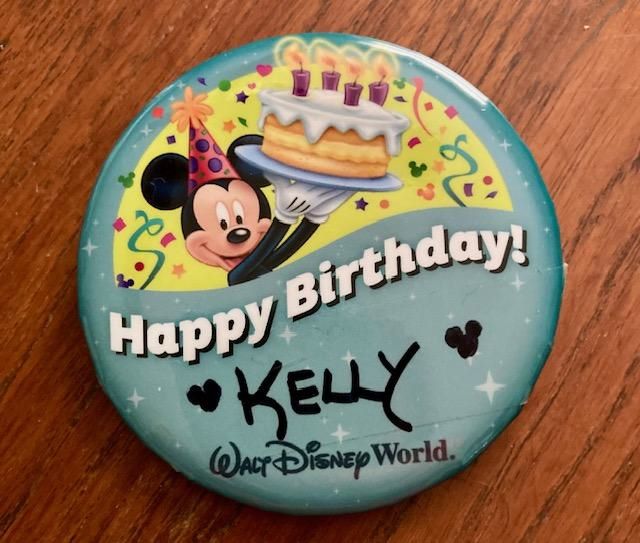 Reserve a special meal : Eating at a nice restaurant is a great way for celebrating a birthday at Walt Disney World. Disney is home to restaurants of many varieties; simply choose the one that sounds the best to you! There is more information related to dining menus, prices, and character meals here.
Disney Floral and gifts: This service is a great way to surprise someone with an extra special gift on their birthday. Cakes, balloons, flowers, and more to be delivered right to your room through Disney Floral and Gifts.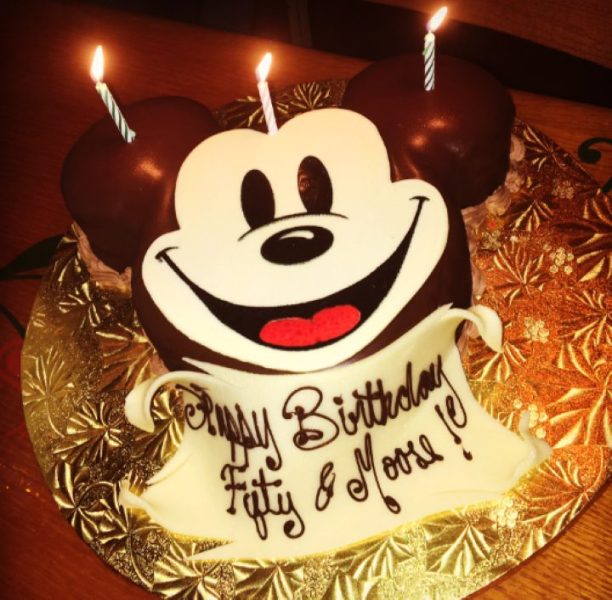 Splurge: Consider doing a fun family activity. Some of these are quite affordable while others are extravagant. Here is a list of a few ideas for a birthday splurge: spa day, mini-golf, horseback riding, a carriage ride, fishing, a fireworks cruise, a shopping spree, bowling, or a movie night.
Take a tour: For the Disney fan who is celebrating a birthday at Walt Disney World, a tour may be the perfect extra special experience. There are tours of various lengths and prices so research to choose the one that is right for you.
Dress differently: If you really want people to realize that it is you birthday, you could dress up Disney style for the occasion. There are rules about costumes at Walt Disney World, but Disney bounding is a trend that would work perfectly. Disney bounding is wearing clothes that are reminiscent of a favorite character's clothes.  So, you get all the fun of dressing up without the discomfort.
Be the King or Queen of the day: What better way to celebrate than to be in charge of what the group does for the day? Let the person celebrating their birthday choose where to eat, what park to go to, and what to ride when you are there. Having this much control could be dangerous, but it would certainly be fun!
Stay at a Disney Resort: Staying on property at a Disney resort is a great way to be fully immersed in the magic. There are options for every budget with choices ranging from the value resorts to the fancy deluxe resorts. If you really want to be pampered, look into staying Club Level at a deluxe resort.
Get Memory Maker: A great way to remember your special birthday, is to use Memory Maker. This service can result in some really fun pictures! With Memory Maker, you don't have to worry about not getting everyone in the photo! If you really want some great photos check out Disney's Fine Art Photography.
Celebrate!
Once all the planning is over, enjoy! This is the time to enjoy the fruits of your labors and to relax and have fun. So, let loose and enjoy, because whatever happens, you will be making wonderful, lasting memories!