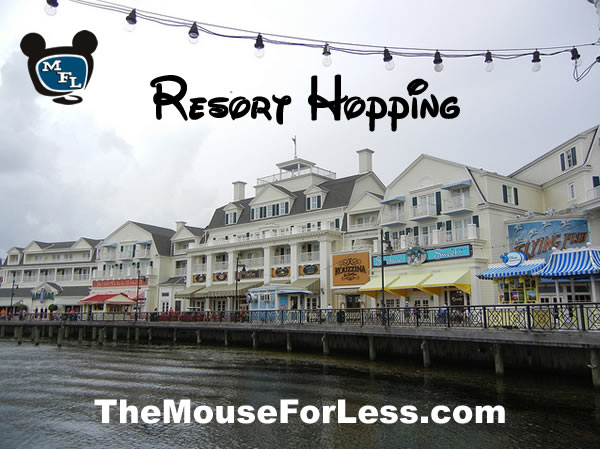 There are many factors that come into play when choosing which hotel a guest will stay at during a Walt Disney World stay: amenities, proximity to a favorite park, theming, and room occupancy. But no matter what is most appealing about a resort, price is likely to be one of the ultimate factors in making the choice.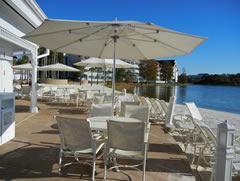 Sometimes that nasty budget gets in the way of us staying where we really wish to be. But luckily, that doesn't mean that we can't at least soak up some of the atmosphere of a particular resort. Resort hopping, not to be confused with pool hopping, especially to visit some of the deluxe properties at Walt Disney Worlds, is a great way to take in the sights even when a guest isn't staying at a particular resort.  Disney really wants you to come and visit other resorts with resort hopping, so you can add things to your "I want to" list.
Now, unfortunately, swimming in the pool is reserved strictly for guests of that particular hotel. The only exception to that rule is sister resorts. Guests at the All-Stars can visit any of the All-Star resorts' pools, and guests at Port Orleans can visit pools at both Riverside and French Quarter.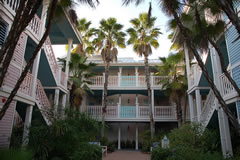 But pools aside, there is still plenty to do when visiting another resort. Do some shopping in the resort store. There is usually themed merchandise in each store. For example, the Polynesian Village Resort has lots of, well, Polynesian themed items. You can even get a coconut postcard to mail home, or a really nice Hawaiian shirt. The Grand Floridian offers shops not found in other resorts such as Basin.
When you plan on visiting another resort, you can also make an Advance Dining Reservation (ADR) at one of the restaurants. This is probably most guests' single best reason for visiting another resort. Places like 'Ohana, Chef Mickey's, 1900 Park Fare, Whispering Canyon, and Boma are all found in resort hotels. These restaurants aren't reserved for just hotel guests: anyone can make an ADR for these locations. In fact some of the restaurants in hotels are some of the best on Walt Disney World property. If you can make an ADR, try to visit at least one of the restaurants in a resort.  They are well worth the trip.
One consideration when planning your visit to another resort is transportation. Of course if you are driving, you can drive on over to the resort of your choice and let security know the nature of your visit. However if you are relying on Disney transportation, allow a little more time. There are no resort to resort buses, so you will have to transfer at a park. For example, if you are staying at Caribbean Beach, you will go to the closest park (likely Epcot) and then transfer to the bus to your destination resort.  A great new option is the Minnie Van Ride Sharing, you also can use Uber, Lyft or traditional taxis are typically available at the resorts, check with the valet stand for your best option.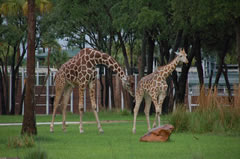 Just be aware of your timing on the way back to your home resort when resort hopping. If parks are closed when you are leaving the resort you are visiting, you may need to use Downtown Springs as a transfer point.  The buses too and from Disney Springs in the evenings can be extremely crowded.  Another trick that might be useful is to spend time in a park, hop to the resort for some touring and maybe a bite to eat, and then go to another park for evening fireworks. It's still the same traveling, but there are fun stops on each leg of the journey.
No matter what you decide: shopping, eating, or just soaking it all in, taking some time to tour other resorts is an enjoyable way to spend some time at Walt Disney World.