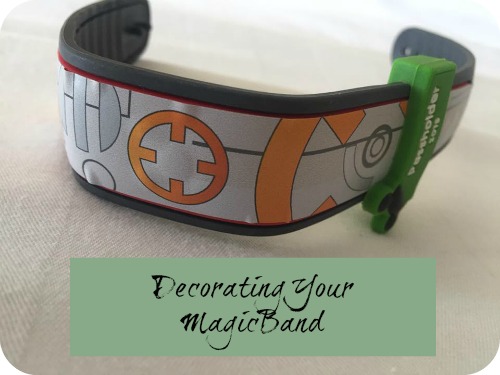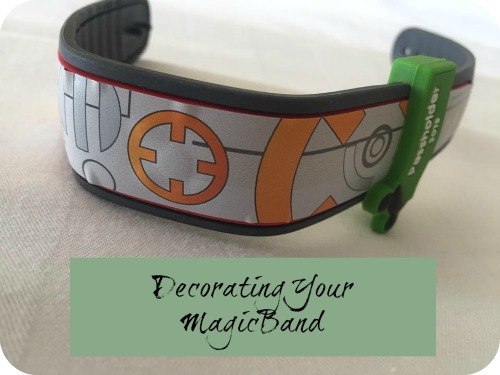 After you have customized your MagicBand, you can easily use it for your trip. However some guests prefer to take things one step farther. Decorating Your MagicBand is a fun way to continue personalization of the band.
DIY Options for Decorating Your MagicBand
There are lots of creative options for decorating your MagicBand. For those who are creative and enjoy a fun craft project, here are some options:
Decorate your MagicBand with temporary tattoos. Make sure to seal them with some clear nail polish.
Use acrylic paint to create a custom color scheme for your MagicBand.
"Paint" your MagicBand with nail polish. There are many ways to add some touches or even create a custom color for your band. There are many nail polish options that come with small brushes, perfect for small details on the band.
Add some bling with small gems or glitter.
Other Options for Decorating Your MagicBand
Not into crafting? Good news! You can still decorate your MagicBand even if you don't have a crafty side.
There are custom stickers and skins available for purchase. Magic Your Band offers a huge variety of skins for your MagicBands. You can even design a custom skin.
Disney sells MagicBandits and MagicSliders to decorate your bands. These little pieces come in a variety of styles and colors and easily pop onto or slide onto your band.
For the ultimate in MagicBand fun, there are themed MagicBands available for purchase. Some are limited edition, some are customizable at the parks. They can be purchased ahead of time or at the parks. Once associated with your MyDisneyExperience account, they will work for current and future trips (although battery life is approximately 2 years).
One word of advice when working on decorating your MagicBand. The sensor for the band resides in the Mickey head on the band. When you use the band for anything – point of sale purchase, park admission, Lightning Lane entry, etc. — you will need to touch that Mickey head to a device. Keep that Mickey head on your band and free from decoration as possible so it doesn't interfere with the operation of your band.