Magic Kingdom | Tomorrowland
Description Ride Information Restrictions Location Fun Facts Top 5 Tips
Description
This rocket-spinner attraction spins high above Tomorrowland, providing a wonderful view of the entire area! The view at night is a "don't miss"! The rocket can be controlled by guests with a joystick that moves the rocket up and down.
Ride Information
Opening Day: November 28, 1974
Type of Ride: Controlled moving rockets rotating around central tower.
Age Recommendation: All ages. Young children should be accompanied by an adult.
Duration of Ride: 1 minute 30 seconds (11 rotations)
Typical Queue Time: This ride tends to have long lines.
Single Rider Line: No
FastPass+: No, visit our FastPass+ Guide for more information on FastPass+.
Chicken Exit Available: Yes
Baby Swap Available: Yes
Type of Vehicle: Rockets
Type of Restraint: Lose fitting lap strap.
Attraction Open During EMH: Yes, see our Extra Magic Hours page for more information.
Ride Photo Available For Purchase: No
Video of the Ride Available: No
Ride Restrictions
Height Requirements: None
Accessibility, Special Accommodations and Other Restrictions: Must Transfer from Wheelchair/ECV.
You must board a small elevator to reach the loading platform. If you tend to be claustrophic you may want to skip this ride.
Flash Photography or Video Allowed: This ride is outdoors. All types of photography are allowed.
Location
Park Map of Magic Kingdom: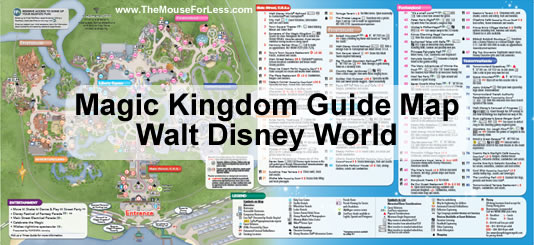 Other Rides/Attractions In the Area: This attraction is located in the Magic Kingdom's Fantasyland.
Shopping: There is no gift shop associated with this ride. It is in close proximity to Mickey's Star Traders.
Dining/Refreshment: Dining/Refreshment choices for Fantasyland can be found under Magic Kingdom Menus
Restroom:
Smoking Location: Smoking is permitted in designated smoking areas only. Magic Kingdom smoking areas can be found on our Walt Disney World Designated Smoking Areas page.
Astro Orbiter Fun FactsDid you know?
The Disneyland version of this ride has the spelling Astro Orbitor, while the Magic Kingdom version has Astro Orbiter. Although there is always speculation, the Walt Disney Co. has never explained why.
Hidden Mickeys:
Sponsored Ad: Learn more about Hidden Mickey details and location throughout Walt Disney World in A Field Guide to Walt Disney World's Best Kept Secrets

.
Top 5 Tips for Astro Orbiter
Due to the shape of the rocket seating, the tallest person in your party should sit in the rear of the rocket.