Epcot | World Nature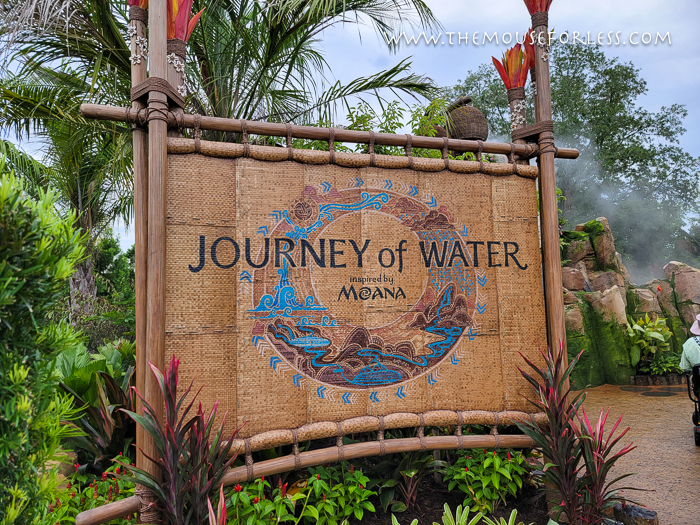 Description Ride Information Restrictions Location Fun Facts Top 5 Tips
Journey of Water Description
Play with water as you follow and learn about its cycle throughout the Earth's ecosystem. Along the way, you'll see various friends from Moana.
Attraction Information
Opening Day: October 16, 2023
Type of Ride: Walk-through
Age Recommendation: All ages
Duration of Ride: Unlimited, but at least 15 minutes
Typical Queue Time: Short wait
Single Rider Line: No
Chicken Exit Available: No
Baby Swap Available: No
Type of Vehicle: None
Type of Restraint: None
Attraction Open During Early Theme Park Entry: Yes. See our Early Theme Park Entry page for more information.
Ride Photo Available For Purchase: No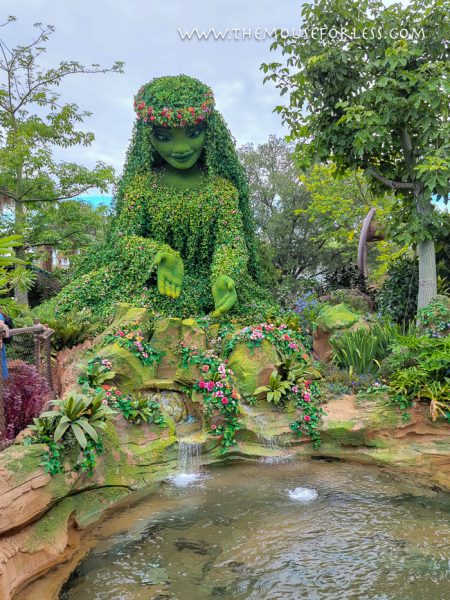 Journey of Water Restrictions
Height Requirements: None
Flash Photography or Video Allowed: Yes
 Journey of Water Location
Shopping: A wide assortment of goods and souvenirs, including apparel, Disney plush dolls, mugs, picture frames, camera equipment, pins, and candy, are available for purchase at Epcot's premier gift shop, "Creations."
Dining/Refreshment: Two popular restaurants, one a full service establishment, the other a counter service eatery, are located in The Land pavilion. The former restaurant, Garden Grill, is situated on the upper level of The Land and serves family style character meals, led by Chip 'n Dale, for breakfast, lunch, and dinner. Offerings at this unique location, which slowly rotates while you dine, include fruit, scrambled eggs, hash browns, bacon, biscuits and gravy, and cinnamon rolls for breakfast; beef, turkey, sausage and peppers, salad, mashed potatoes, and macaroni and cheese for lunch; and rolls, salad, beef, turkey, fish, mashed potatoes, macaroni and cheese, rice pilaf, and short cake for dinner.
On the lower level of The Land, guests can enjoy a counter service breakfast, lunch, or dinner at Sunshine Seasons. Diverse offerings include chicken, pork chops, turkey sandwiches, salmon, soups, and salads.
Restroom:  Facilities are located near the Exit of the Journey of Water. There is also a restroom about halfway through the attraction.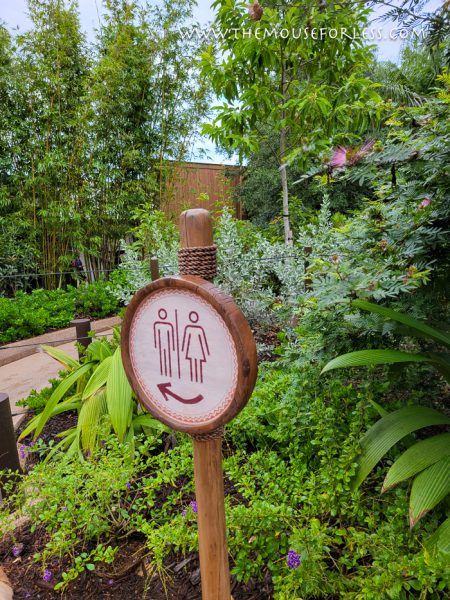 Smoking Location: Smoking is permitted in designated smoking areas only. Disney parks are smoke free.
Journey of Water Fun Facts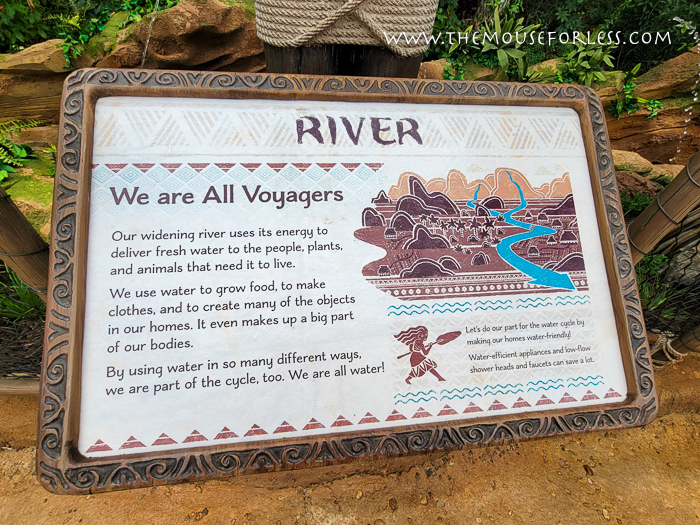 Did you know?
Journey of Water opened as a part of the Disney 100 celebration at Epcot
This attraction merges the use of a familiar movie and characters, with the educational and exploratory spirit of Epcot
Several sections have leaping water fountains, which have previously been seen just outside the nearby Imagination pavilion
Moana greets guests nearby the attraction
Journey of Water is the first brand new attraction in the newly named "World Nature" section of Epcot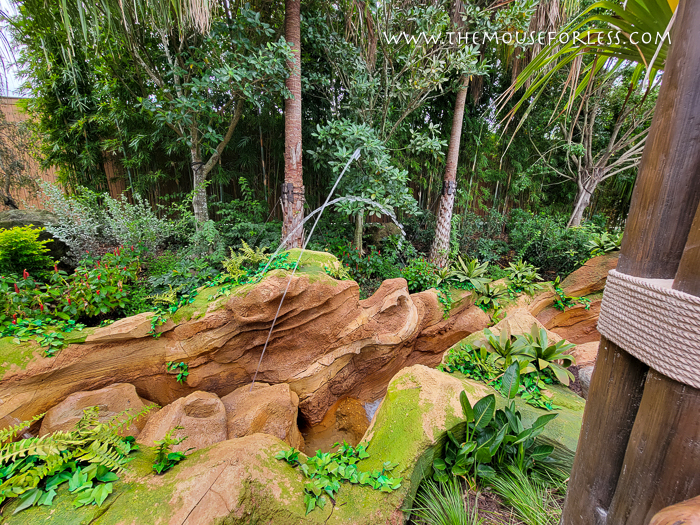 Top 5 Tips for Journey of Water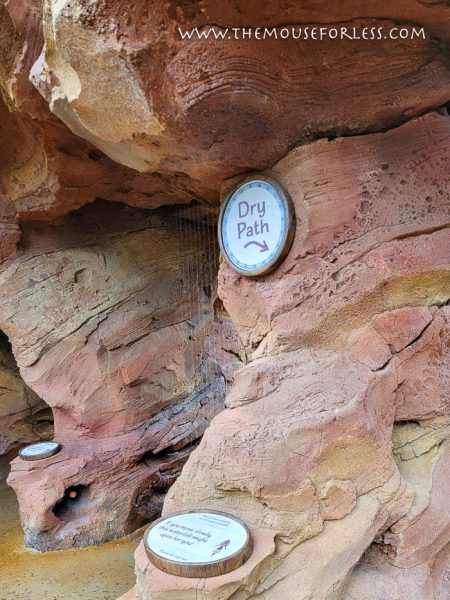 There is both a wet and a dry path, but guests can expect to get at least a little wet.
If bringing younger children through, bring a change of clothes.
Since this is a constantly moving walkthrough attraction, if there is a long wait, check back later and it will likely be lessened.
Look for hidden characters from Moana in the rocks throughout the attraction.
Be prepared to spend some time exploring the attraction.