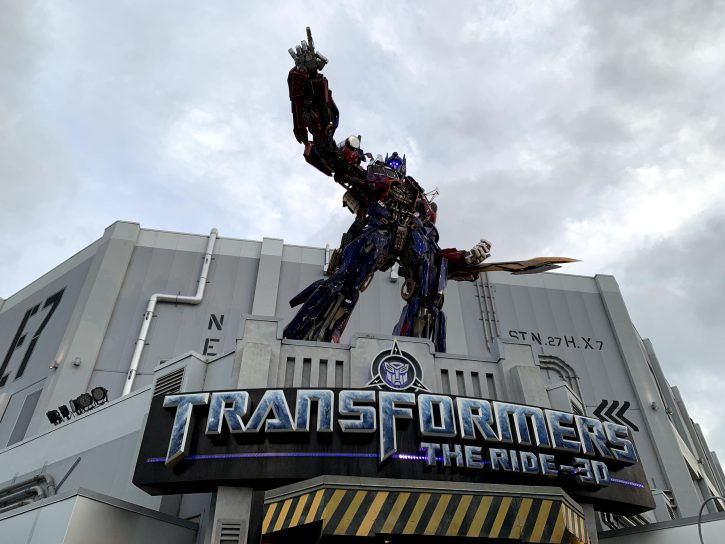 Join Optimus Prime and Bumble Bee on Transformers: The Ride 3-D at Universal Studios Florida in the Universal Orlando Resort. With them you will attempt to defeat Megatron and the Decepticons for the greater good.
Ride Information  Ride Restrictions  Location  Fun Facts  Tips
Ride Information
Opening Day: June 20, 2013
Type of Ride: 3-D/4-D Motion Simulation Experience
Age Recommendation: All Ages (must meet height requirements)
Ride Duration: 5 Minutes
Typical Wait Time: 25 – 60 Minutes (varies on crowd size)
Single Ride Line: Yes
Express Pass: Yes
Child Swap: Yes
Wheelchair Accessible: Guests will need to transfer to the seat
Ride Photo: No
Ride Restrictions
Height Requirements: Minimum of 40″. 48″ and under must have supervising adult
Location

Nearby Attractions: Hollywood Rip Ride Rockit, & Race Through New York Starring Jimmy Fallon.
Dining: Finnegan's Bar & Grill, & Mel's Drive-In.
Shopping: Universal Studios Store
Did you Know?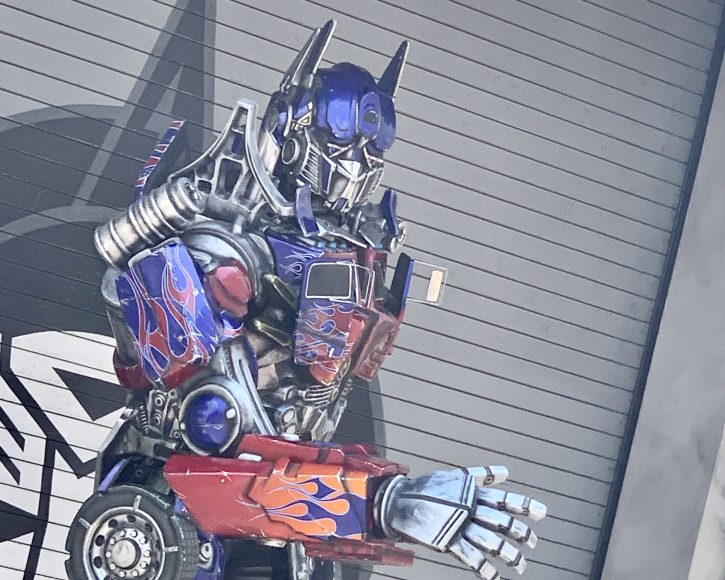 There are 13 other Transformers featured in Transformers: The Ride 3-D.
In the original comic Bumblebee had an alter ego who was a Volkswagen Beetle. He is also featured in the Transformers: The Ride 3-D.
Optimus Prime, Bumblebee, and Megatron now have regular appearances for photos and autograph signings.
The Mouse For Less Tips
Crowd size can vary due to a number of reasons. During peak season you should always expect a longer ride wait time, especially in the middle of the day. To best plan your day download the official Universal Orlando Resort app and find the current wait times.
If you'd rather plan ahead check out our average wait time page for a list of all the attractions and their wait times.