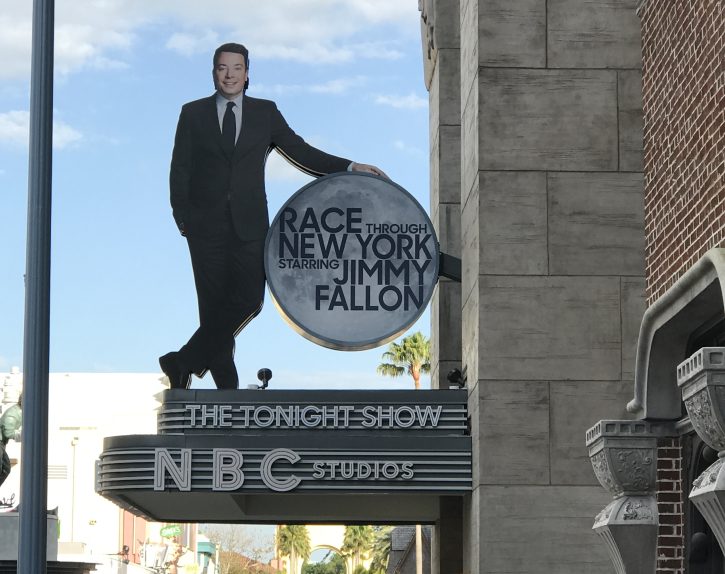 Only at Universal Orlando Resort can you race The Tonight Show's Jimmy Fallon all through New York City.  In Race Through New York starring Jimmy Fallon, not only will you race through the city you will also get to write "thank-you" notes, and experience other signature Tonight Show bits. Stop by the Tonight Shop on your way out.
Ride Information  Ride Restrictions  Location  Video  Fun Facts  The Mouse For Less Tips

Planning a Universal Vacation?
Ride Information
Opening Day: April 6, 2017
Type of Ride: Motion Simulation
Age Recommendation: Any Age (must meet height requirements)
Duration of Ride: 7 Minutes
Typical Wait Time: 15-20 Minutes
Single Rider Line: No
Express Pass: Yes
Child Swap: Yes
Ride Photo: No
Ride Restrictions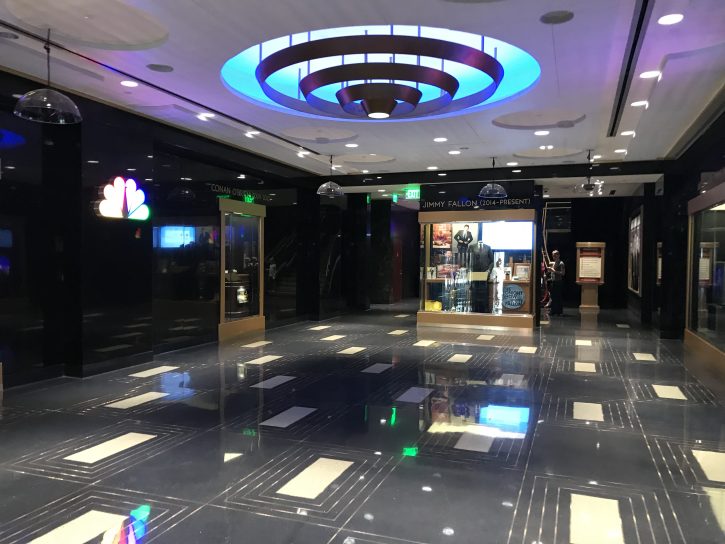 Seating: Due to safety restraints, Guests must be able to fit comfortably and safely with straps fully tightened down. Some larger guests may not be able to ride, this is strictly for the safety of all Universal Orlando Resort guests.
Wheelchairs: Guests in wheelchairs (EVC) can remain in them or transfer to a ride seat, as long as restraints fit properly. For more information on assistance with disabilities, click here.
Height Requirement: Minimum 40″ (101.6cm)
Location
Nearby Attractions: Hollywood Rip Ride Rockit & Revenge of the Mummy
Dining: Minion Cafe & Finnegan's Bar & Grill
Shopping: The Tonight Shop
Video
Did You Know?
When Race Through New York Starring Jimmy Fallon opened, the Tonight Show was filmed at Universal Orlando for a week.
This attraction is Universal's first attempt at eliminating the traditional line, using a color coded ticket return system. Be sure to check out all the interactive experiences while you wait.
Jimmy Fallon was originally the first to pitch the idea of a Tonight Show ride, however he didn't know it would become a roller coaster of sorts and be such a success.
See if you can spot the hidden Easter eggs throughout the waiting area and ride experience.
The Mouse For Less Tips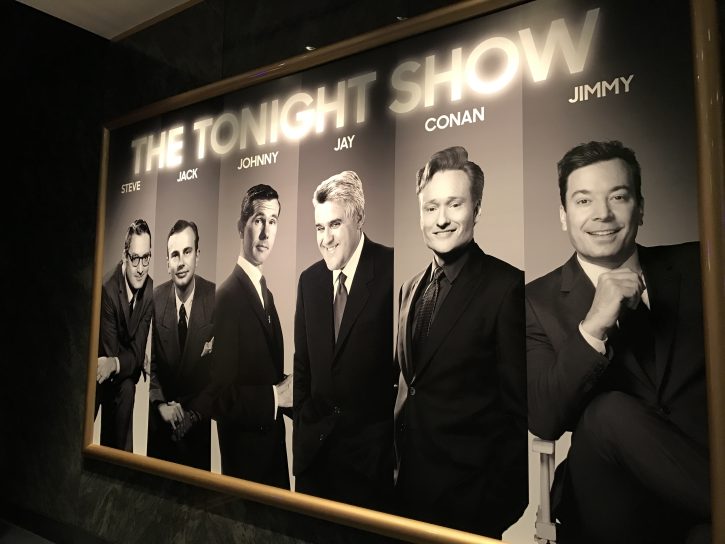 If you are in a rush to keep moving, or just cannot wait to check out Race Through New York Starring Jimmy Fallon at Universal Studios Florida you can also use Express Pass. With the express pass there are no separate waiting lines (traditional express pass system), you simply walk right into the ride per attendant's instructions.
If your waistline is greater than 40″ you may not be able to ride Race Through New York Starring Jimmy Fallon due to proper safety restraint placement, however there is a test seat you are welcome to try before you wait for your turn so you will already know.
Explore the building, especially if you are a fan of The Tonight Show! There are tons of great props and more related to the hosts.