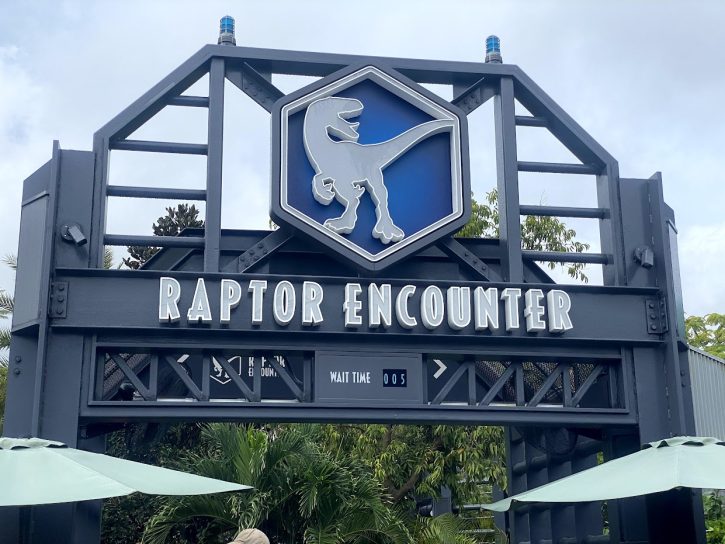 Raptor Encounter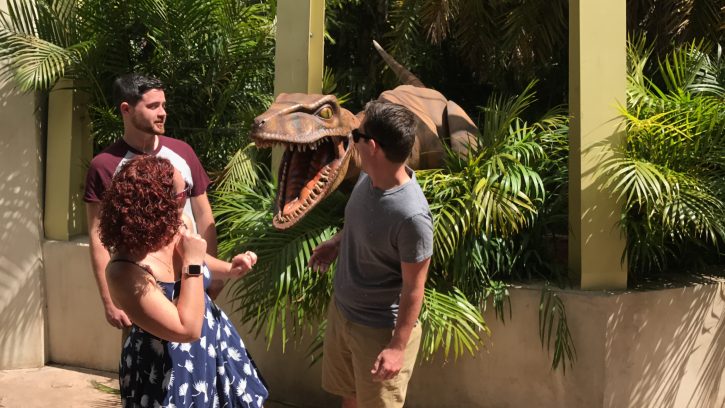 The Raptor Encounter at Universal Orlando Resort is only for the brave-hearted. Just outside of the  Discovery Center you can meet the newest of the Velociraptors. Her name is Blue, and if you're lucky you can use this time for a great photo op. Not only will you get to do the fun stuff like take photos, you will also learn all about Blue and her natural habitat. Watch out for her teeth though!
Location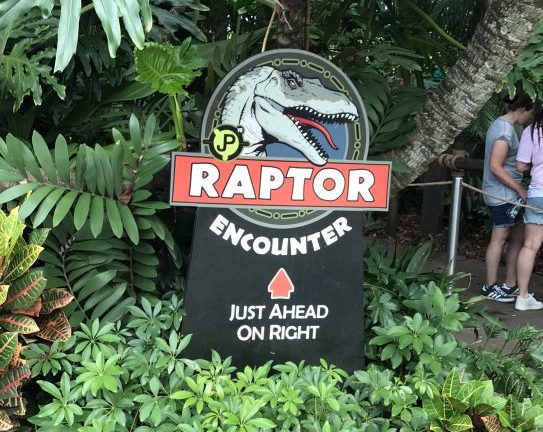 Nearby Attractions: Jurassic Pak River Adventure | Jurassic Park Discovery Center
Pteranodon Flyers is also a great attraction in the area, you can find it just past Jurassic Park River Adventure when coming from Jurassic Park Discovery Center.
Dining: The Burger Digs | Pizza Predattoria
Video
The Mouse For Less Tips
The Raptor Encounter is one of Universal Orlando Resort's attraction that participates in the My Universal Photos. For more participating attractions and photo packages, click here.
Guests visiting Jurassic Park have come to know and love the Raptor Encounter and often times there will be a small wait. Encounters run continuously daily, with a few breaks in between (about 20 minutes). Wait times on the day of your visit can be found on the official Universal Orlando app.