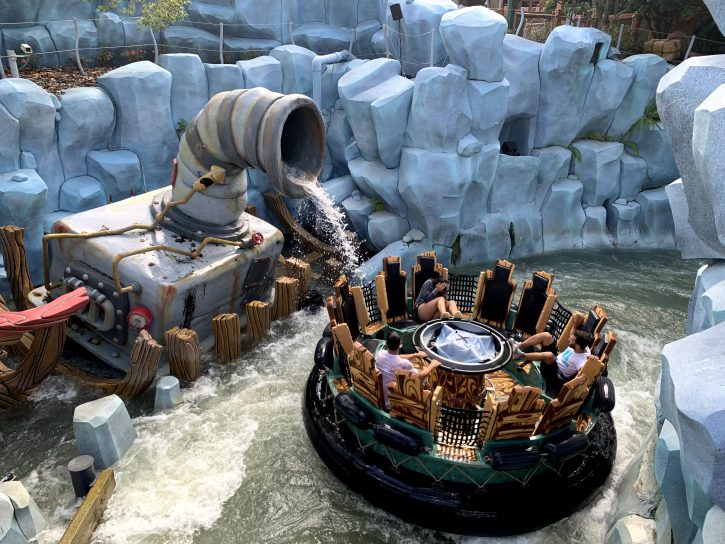 Prepare to be sopping wet by the time your adventure on Popeye & Bluto's Bilge-Rat Barges is over at Universal Islands of Adventure. While you race down the rapid rivers you never know who will be dumped with water overhead, or when it will come splashing in the side of your boat. This ride is great for all members of your party, even younger children.
Ride Information  Ride Restrictions  Location  Tips
Ride Information
Opening Date: May 28, 1999
Type of Ride: Water Ride
Age Recommendation: All Ages
Duration of Ride: 7 Minutes
Typical Wait Time: 30 – 40 Minutes
Single Rider Line: No
Express Pass: Yes
Child Swap: Yes
Wheelchair Accessible: No
Ride Photo: No
Ride Restrictions
Height Requirements: 42″ (106.7cm) Minimum
Wheelchair Accessibility: Guests need to be able to transfer from wheelchair (ECV) either alone or with assistance from a party member or attraction attendant.
Location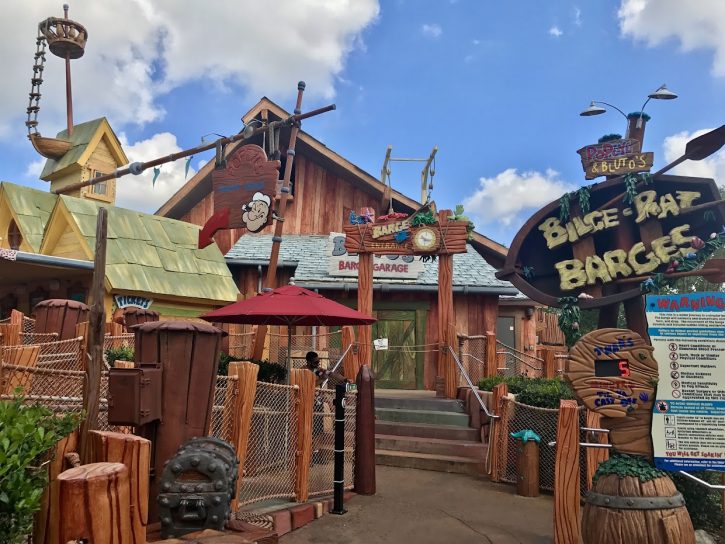 Nearby Attractions: Dudley Do-Right's Ripsaw Falls | Me Ship, The Olive
Dining: Blondie's | Comic Strip Café | Captain America Diner
Shopping: Toon Lagoon Games | Gasoline Alley | Wossamotta-U
The Mouse For Less Tips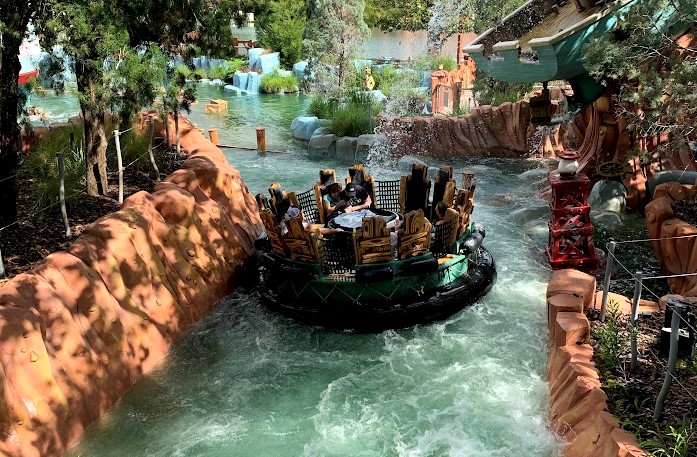 As you are coursing through the rapids of Popeye & Bluto's Bilge-Rat Barges you will pass the attraction Me Ship, The Olive. Watch out, the water canons are active (and operated by other park visitors) and located on the bow of the ship.
On this Universal Orlando Resort attraction you will definitely be getting wet. (And we're talking soaked.) Along with any belongings you bring with you. There is a storage compartment in the middle of the raft with a cover for keeping items dry. However if you have any electronics it is best to leave them in a locker (for a fee), or with a member of the party not riding.
Zip locks bags are also great for storing your small electronics such as smart phones or headphones. If you prefer to keep these things on you choose your most-trusted zip lock brand, put that in your backpack/purse/etc. If all of this is in the storage compartment, you should be okay.
It is a good idea to ride both this and Dudley Do-Right's Ripsaw Falls back to back so that you only have to be sopping wet for 1 portion of the day.
Popeye & Bluto's Bilge-Rat Barges opens about an hour after the parks open, most of the time.