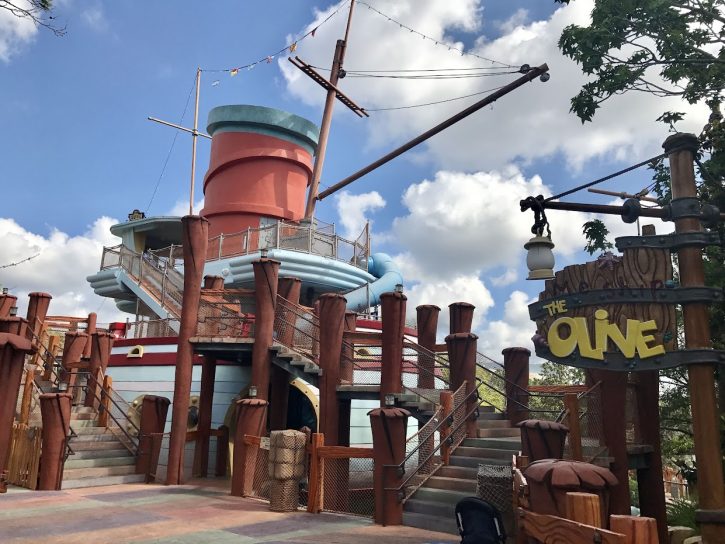 This play area is a crowd favorite for many reasons. The first, is that is three stories high! Three stories of incredible, interactive fun. The first level of Me Ship, The Olive is where visitors can try their hand at being Captain, the second level lets you shoot water cannons at unsuspecting guests, and finally the third level is one with the most amazing view of Universal Orlando Resort.
Location
Nearby Attractions: Popeye & Bluto's Bilge-Rat Barges | Dudley Do-Right's Ripsaw Falls
Dining: Blondies | Cathy's Ice Cream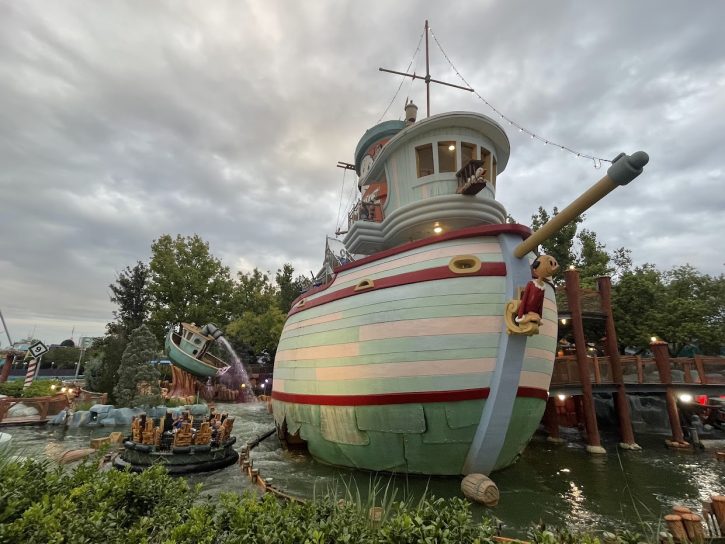 The Mouse For Less Tips
Every level of Me Ship, The Olive is filled with excitement. Even mom and dad will love letting their inner child come out. The water cannons on level two are free, but also located perfectly where you can soak those riding Popeye & Bluto's Bilge-Rat Barges.
For the smaller children the 2nd floor also includes Sweet Pea's Playpen so that everyone can enjoy.
This play area, like most of the others generally opens about an hour after the rest of the park opens. If crowd levels are expected to be very busy it will open at 9:00 a.m. as well.
Beneath Me Ship, The Olive Play Area there are a few small pathways you can enjoy to yourself.