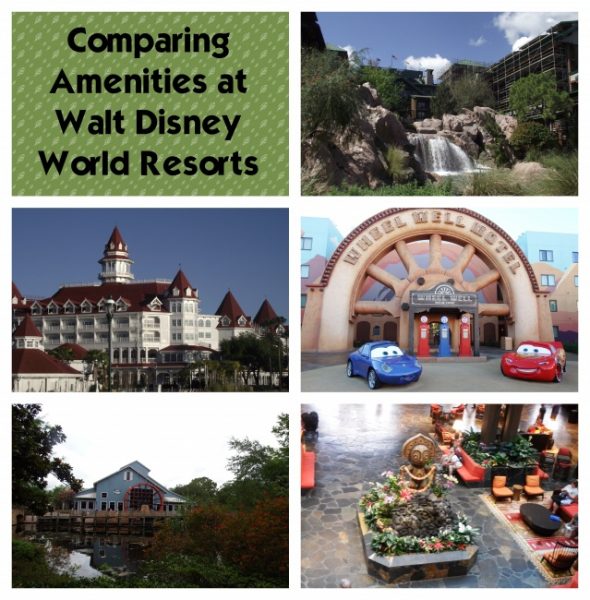 Comparing Amenities at Disney Resorts
Dining Recreation Location & Transportation Services
Deciding where to stay on your trip to Walt Disney World can be one of the most challenging aspects of planning. Should you splurge for the largest and nicest resort, or save money on the room and spend it elsewhere? One of the major factors that may affect that decision are the amenities offered at each resort, especially if you plan to spend a day at the resort rather than in the parks. Here is a comparison of some of the major amenities across the resorts at Walt Disney World. For a list of which resorts are considered Value, Moderate, or Deluxe see the Walt Disney World Resorts homepage.
Dining
Remember that Guests do not have to be staying at a resort to dine there. It is simply a perk at some of the nicer resorts to have a restaurant where you are staying. At some of the resorts you will also be able to order room service from the on site restaurant menus. Advanced reservations are recommended at all Disney's table service dining locations. Learn more about the Disney Dining Plan.
Value
Resorts in the value category have a quick-service dining location with grab-and-go food options. These are mostly reminiscent of food court style dining. These locations are perfect for getting some food and heading in to the parks for a day of fun.
Moderate
Moderate category resorts have a quick-service dining location. In addition, they have a sit-down table service restaurant on the property. This restaurant may be fairly distant from your guest room, especially at the Fort Wilderness Cabins.
Deluxe and Deluxe Villas
Deluxe resorts at Walt Disney World have a quick-service restaurant for grab-and-go food, a table service restaurant for a sit-down meal, and a signature restaurant for fine dining. Some deluxe resorts have multiple table service restaurants. Again, these restaurants may be fairly distant from your guest room, but they are on site at the resort.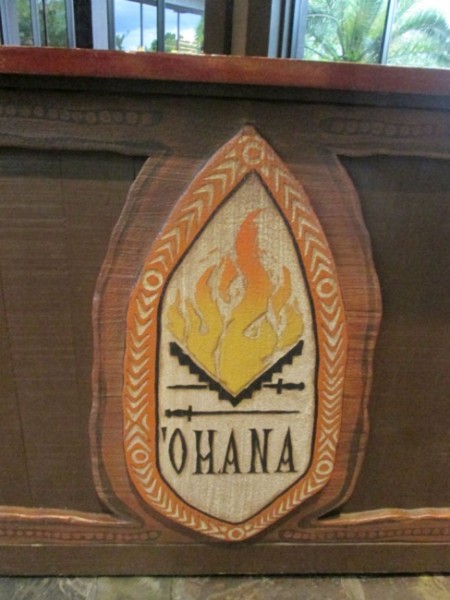 Recreation
See the Resort Recreation page for more details about each resort's recreational offerings.
Value
Value resorts have themed pools, some of them feature splash pads. There are daily free or low cost recreation opportunities which you can learn about from the recreation calendar of the resort. Typically these include poolside games, Movies Under the Stars, and bonfires. There is also an arcade and a playground at every resort. If you are interested in staying fit while on vacation, there are typically jogging trails at the value resorts, although some of these trails are more conducive to running than others.

Moderate
Disney's Moderate Resorts have themed pools as well, and these pools typically have a slide. There are always arcades and playgrounds at these resorts. You may also be able to rent a bike or surrey bike at some of the moderate resorts. Port Orleans and Fort Wilderness offer Carriage Rides for a fee. Be sure to check the recreation calendar for fun events, there are normally poolside games, movies under the stars, and bonfires, but there may be other events as well. For the fitness enthusiasts there are jogging trails around the resorts. The moderate resort trails are typically nicer trails than the value resort trails, although you are really just jogging around the resort.

Deluxe and Deluxe Villas
The Disney Deluxe Resorts offer a much larger variety of recreation opportunities. These resorts have pools with slides and splash pads. These pools tend to be extremely well-themed. Again, be sure to check the recreation calendar for the resort for bonfires, Movies Under the Stars, and poolside games. Deluxe resorts on the water have marinas and offer water recreation and fishing. These resorts have arcades and playgrounds. For the fitness enthusiast, deluxe resorts not only offer jogging trails but also fitness centers with weights and machines. Many of these resorts also offer bike and surrey bike rentals. Deluxe resorts have recreation centers where movies and games can be rented. There is normally a Disney movie playing here, and someone ready to play and have fun. Deluxe resorts also have outdoor sports courts like tennis, basketball, volleyball, tetherball, or ping-pong. Supplies can be rented or borrowed from the recreation centers. Deluxe resorts really have a lot of recreation opportunities. These change frequently. For example, seasonally a character may visit the resort to say hello to Guests. Be sure to check out the recreation opportunities if you are staying at a deluxe resort.

Location & Transportation
For more information see our Transportation page.
Value and Moderate Resorts
Value Resorts are, in essence, the farthest away from the theme parks on Walt Disney World property. Moderate resorts are somewhat closer, but not nearly as close as most of the Deluxe Resorts. These resorts offer bus transportation to get guests to and from the parks as well as Disney Springs. Buses normally run about every 20 minutes.
One exception is Fort Wilderness Resort and Campground which offers a ferryboat to Magic Kingdom. However, this resort is so large it is recommended to rent a golf cart or bike to get around the resort. There is also an internal bus transportation system.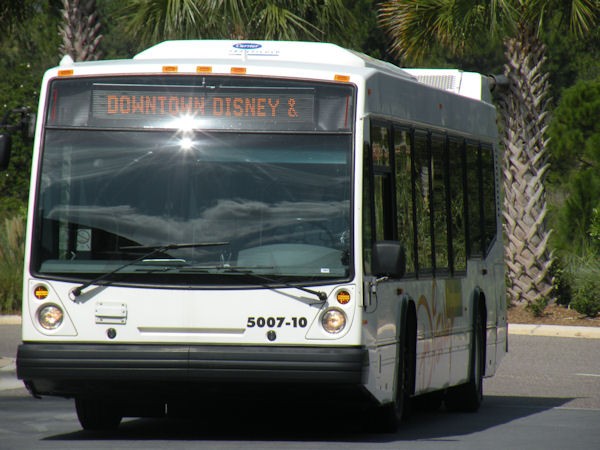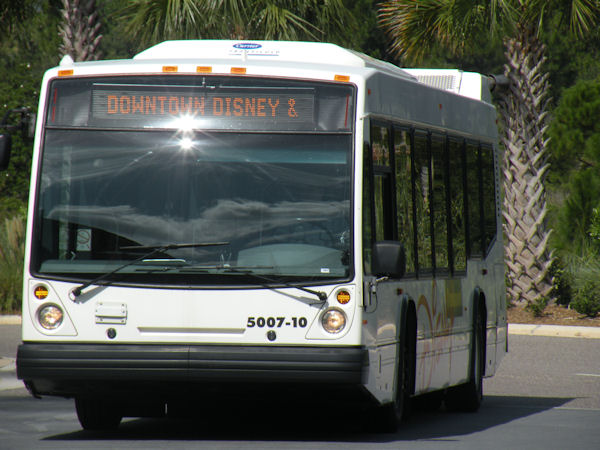 Deluxe and Deluxe Villas
The Deluxe resorts are mostly located very close to the theme parks. Many of these resorts are within walking distance of the park entrances. The Magic Kingdom and Epcot Area resorts offer boat transportation to those parks. The Magic Kingdom area resorts also offer monorail transportation. Not all deluxe resorts are so close to the resorts, for example, Animal Kingdom Lodge only offers bus transportation to the parks. Old Key West offers boat transportation to Disney Springs, but not to the parks.
Some Deluxe resorts are very large, particularly those with Deluxe Villas. Some resorts are so large they offer an internal bus transportation system. Most of these resorts have multiple bus stops around the resort to limit how far guests likely have to walk to reach a bus stop.

Services
This comparison of amenities was not all inclusive. Resorts offer other amenities like Mousekeeping, laundry facilities, and Concierge services. If you choose to stay Club Level at a Deluxe Resort you may want to learn more about the benefits of those services.
Other amenities at Disney resorts include free wifi, online check-in, and keyless room entry with your MagicBand or phone. There are also ATMs and mailing services, as well as luggage delivery services. There are also shopping locations at each of the Disney Resorts.
Resorts also offer childcare services in-room or the Pixar Play Zone at Disney's Contemporary Resort for a fee.
If you have any special requests or questions be sure to note these on your reservation or ask a cast member. Most often, they are very willing to go above and beyond to help your stay be as magical as possible.