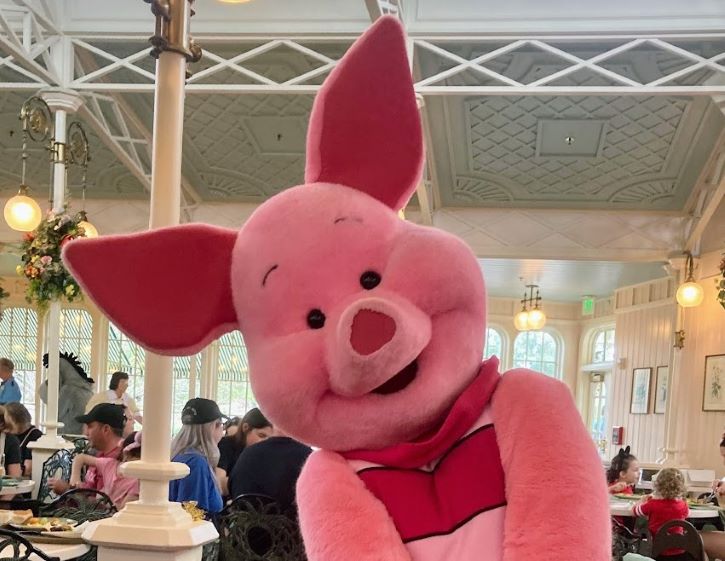 You planned, you traveled, and you conquered the most magical vacation ever! Now that it is over and you are home, how are you going to preserve the many memories you made on your trip? This is a list of ideas to preserve the magic and the memories after your Walt Disney World vacation. This list can help you to bring a little bit of Disney World to the real world. These ideas can help battle the post-Disney blues and make for some fun ways to remember your special trip.
Preserving the Magic After a Trip
Make a scrapbook: Using your pictures and free maps and things create an epic memory book of your trip.
Make photo products with Memory Maker and Photopass: Design photo products like books, mugs, or calendars to preserve your amazing trip photos.
Make a video: Using video from your trip make an awesome video to watch again and again. You could even start a Vlog! Watching video from your trip is a great method for preserving the magic after the trip.
Make pressed coin crafts: With all the pressed pennies you collected on your trip you can create jewelry or wall art to show off those smashed coins.
Make a pin trading board: Using the pins traded during your trip make a display to show off your hard work.
Make park maps jewelry: It is possible to take old park maps and turn them into jewelry. This type of jewelry is for sale in Epcot, but you can also make it yourself!
Make park map coasters: Using an old tile, a map, and some mod podge a Disney coaster can be yours.
Make a photo collage: One great way to display a ton of photos is a collage. Pick out your favorite pictures and put them all together.
Make Disney Button Magnets: By adding a magnet to the back of those free Disney buttons you can bring a little Disney to your refrigerator.
Create a Character Interaction Book: Using the autographs and photos you got at Disney, create a cute book of your character meet and greets.
Create a Character Interaction Quilt: If you had characters to sign quilting pieces you can create a great quilt to remember your trip. You can even print out pictures on fabric to include in your masterpiece.
Listen to Disney Parks Music: Listening to music from the Disney parks can take you back.
Make a Disney Shadowbox with all your paper products.
Turn your Disney Pictures into a Coloring Book: You can print off your Disney pictures coloring book style for a great personalized coloring book.
Make your favorite Disney dishes: Find the recipes for all of your favorite Disney foods and try to recreate those dishes.
Make a Memory Journal: Journal about your Disney trip and memories.
Create a Disney Vacation memory box: Create a box with items from your trip, pictures, or anything Disney-related.
Use soap from the Disney resort: Order the soap and shampoo they use at resorts to enjoy at home.
Listen to Disney podcasts: There are tons of Disney podcasts online. Find your favorite to listen to when you need a dose of Disney to help with preserving the magic after the trip.
Watch Disney videos: Youtube is a beautiful place full of Disney vlogs. Check some out in your free time!
Drink from a Disney mug: Put that souvenir mug to good use.
Find other uses for MagicBands: MagicBands don't have to be used solely for your Disney trip. Wear them around, make decorations out of them, the options are endless.
Dress up! -Dressing up or cosplaying your favorite character is a ton of fun!
Write a Disney Trip Report: Make a trip report to share the magic of your trip with others. This is a great method for preserving the magic after the trip.
Rate and Review your Disney Experiences: Rate and review the attractions, restaurants, and experiences you had on your trip.
Edit your Disney photos: Add a touch of magic to those beautiful photos.
Make Disney Tie-Dye shirts: Some rubber bands, dye, and a t-shirt can become a cool creation.
Go for a 1.2 mile walk, remembering walking World Showcase: World Showcase is 1.2 miles around. Take a walk and picture visiting the countries of the world.
Make Disney tree ornaments: decorate your Christmas tree with a mouse named Mickey!
Watch Disney movies: This is a no brainer, but it becomes even more fun when you get to compare the movies to your experiences in the parks.
Create or Display your mouse ears: Display those cute mouse ears you rocked on your trip. Make sure they are accessible though, you never know when you might need them again!
Paint a Disney picture: Find your artistic talent like Rapunzel and get creative!
Disney Karaoke! – Sing "Let it Go!" at the top of your voice!
Read Disney News: TheMouseForLess offers a great news page that is full of facts, not clickbait.
Find Disney accounts on social media: Instagram, Facebook, Snapchat, Vine, Twitter, Pinterest, Etsy. There are so many platforms for staying connected to the Disney magic! Check us out on Facebook!
Make a Disney trip picture and video slideshow: Make a slideshow of your trip.
Disney Bound: You can bring a little dose of Disney into your work week by Disney Bounding. Just wear normal clothes in a way that reminds you of a Disney character, attraction, or even food.
Workout to Disney music: What can be more motivating on your workout playlist than Mulan singing "Be a Man?"
Follow Disney Message Boards: There are lots of places online where your Disney voice can be heard. You might even make a new friend!
Play Disney themed games: There are a ton of Disney board games and video games out there. Pick one up and have some fun!
Make Mickey shaped food: Did you really eat a waffle if it wasn't a Mickey waffle?
Find Hidden Mickeys in the real world: Its easy to spot Hidden Mickey's in Disney, but soon you'll also see them popping up in the real world.
Find Disney scented air fresheners and candles: You can even get a dole whip scented car air freshener. What better way for preserving the magic after the trip?
Read a Disney Book: There are some great books about Disney World out there. Whether you want fiction or non-fiction there is something to feed your inner bookworm.
Shop using the Disney Parks app: Remember that perfect souvenir you wish you hadn't passed up? It isn't too late! Check out the shopDisney app!
Have a Disney Dinner night: Eat a Disney themed dinner and afterwards look at pictures and videos, play a Disney game, or watch a movie.
Get a Disney manicure or pedicure: A Disney themed spa day is a great method for preserving the magic after the trip.
Make a memory jar: Write down your Disney memories and fill a jar with those and other souvenirs from your trip.
Make a Disney Themed Tea Party: Brew some tea, use Disney mugs, and have some Disney inspired pastries!
: The best way to combat Disney blues is to go back to Disney! It's okay to go again and again!