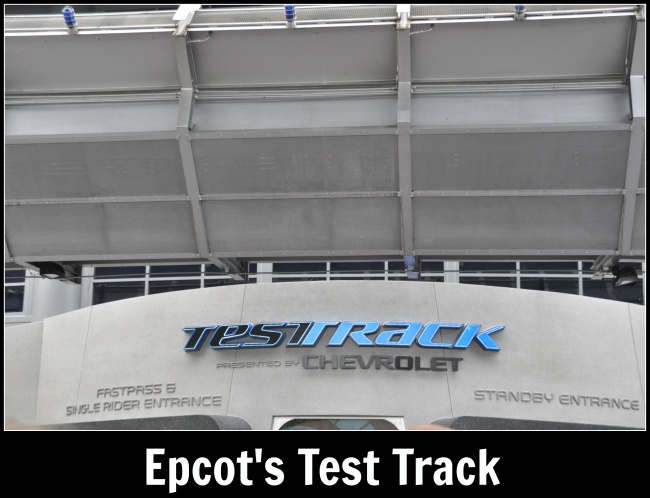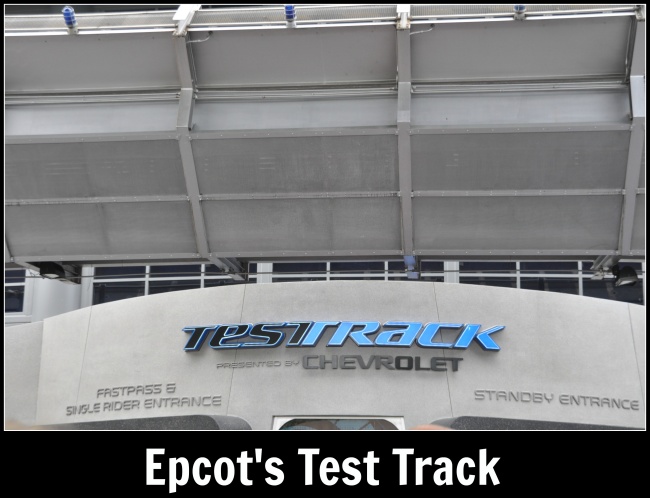 Test Track is located in Future World at Epcot.  Design and test your own car on this exhilarating attraction.
Ride Information  Restrictions  Location  Fun Facts  Top 5 Tips
Ride Information
Opening Day: March 17, 1999
Type of Ride: Automobile-based thrill ride
Age Recommendation: Anyone who meets the height requirement
Duration of Ride: About 4 minutes
Typical Queue Time: Long; often upwards of 90 minutes
Single Rider Line: Yes
Chicken Exit Available: Yes
Baby Swap Available: Yes
Type of Vehicle: Chevrolet automobile
Type of Restraint: Seat belt
Attraction Open During Early Theme Park Entry: Yes. See our Early Theme Park Entry page for more information.
Ride Photo Available For Purchase: Yes

Planning a Walt Disney World Vacation?
For a Free no-obligation quote, contact our sponsor
The Magic For Less Travel
. Services are provided free of charge and their expert planning advice will help you make the most of your vacation time and money.
Ride Restrictions
Height Requirements: 40 inches
Flash Photography or Video Allowed: No
Location
Shopping: An assortment of automotive-themed souvenirs and on-ride photographs can be purchased in the gift shop at the attraction's exit.
Restroom: Facilities are located on the path between "Mouse Gear" and Test Track, and at the "Odyssey Center" near the Future World-World Showcase border.
Smoking Location: Smoking is permitted in designated smoking areas only. Disney parks are smoke free.
Test Track Fun Facts
Did you know?
Test Track was changed to its current format in 2012, updating the original attraction, which opened in 1999.
The updated Test Track is sponsored by Chevrolet. General Motors, Chevrolet's parent company, sponsored the pavilion, called "World of Motion" before Test Track's debut, from opening day, October 1, 1982, until 2012.
Both the queue and the actual ride course of Test Track exude a colorful, futuristic vibe with lots of neon. Many Disney fans have compared the setting to that of the Tron movies (1982 and 2010).
Prior to the ride proper, groups of up to three people design cars at interactive kiosks. These cars will be "tested" for "capability (handling)," "responsiveness (maneuverability)," "efficiency (fuel-saving and environmentally friendly)," and "power (speed)" on the ensuing course. The test results are mentioned after each segment of the attraction, but they have no effect on the ride otherwise. The power test, an exhilarating 65 mile-per-hour rush on an outdoor course, is the figurative highlight of Test Track.
Each Chevrolet car on Test Track seats up to six guests in two rows.
After the ride, guests can view their car's overall performance, design a brief commercial, drive their car on a virtual course, and sit in actual Chevrolet vehicles in the interactive post show area.
Test Track was the first attraction at Walt Disney World to offer a single-rider queue. Rock 'n' Roller Coaster Starring Aerosmith at Disney's Hollywood Studios and "Expedition Everest" at Disney's Animal Kingdom also have single rider lines.
By virtue of the 65 mile-per-hour speed test, Test Track is the fastest Disney attraction in the world. Rock 'n' Roller Coaster Starring Aerosmith, which tops out at 60 miles-per-hour, places second in this regard.
Test Track's opening was delayed two years, from the spring of 1997 to the spring of 1999, due to technical problems.
The original version of Test Track featured a more generic, less futuristic, atmosphere. Guests did not design cars, and tests included a break test, a hot test, a cold test, and a barrier test prior to the outdoor speed portion.
Disney has subsequently used Test Track's ride system for "Journey to the Center of the Earth" at Tokyo DisneySea and Radiator Springs Racers at Disney's California Adventure.
Test Track replaced "World of Motion," an educational yet humorous attraction about the history of transportation, which operated from 1982 to 1996.
Top 5 Tips for Test Track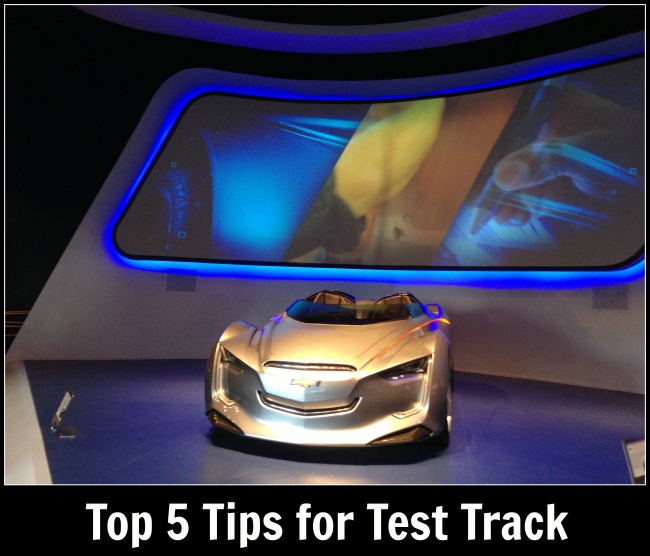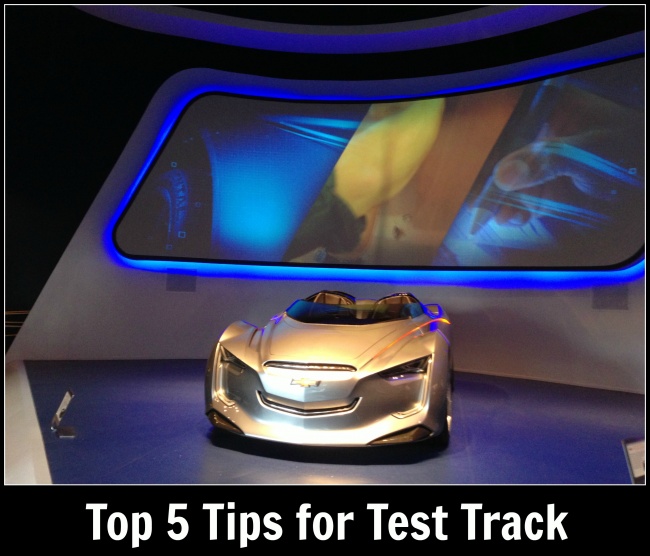 Don't be afraid of experiencing Test Track because of the 65 mile-per-hour speed. You are riding in a traditional car, and the speed test is more fun than scary.
Consider utilizing the single-rider line for a shorter wait.
If you have a chance, re-ride Test Track with a different car design. The experience will be vastly similar, but the results on some of the tests will differ.
Consider purchasing an on-ride photograph.
Have a friendly competition with your family to see who can create the fastest car.