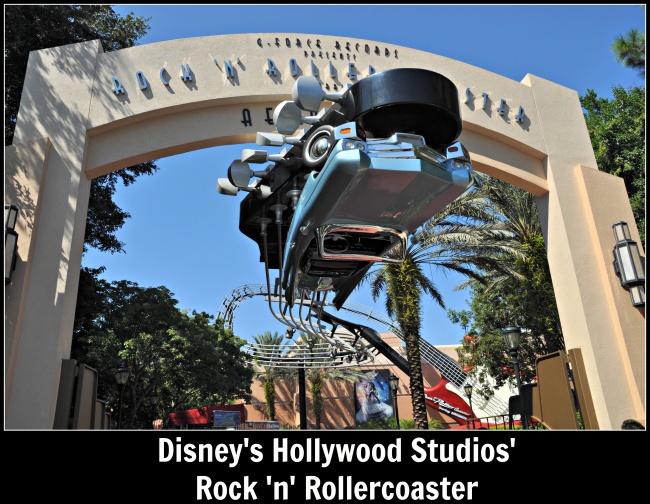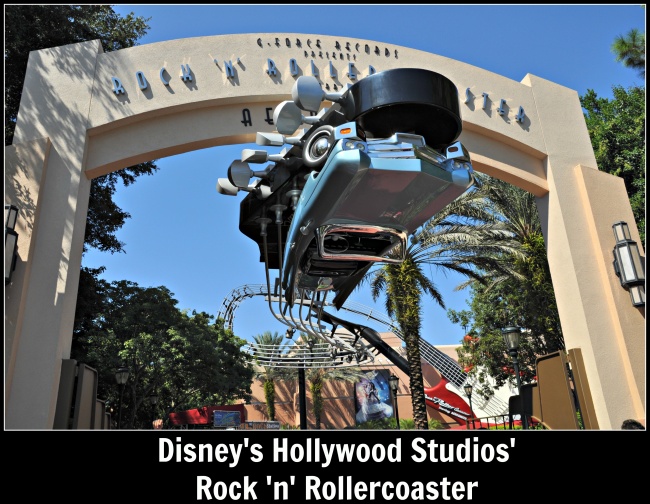 Rock 'n' Roller Coaster Starring Aerosmith is located at Disney's Hollywood Studios.  The journey is more exciting than the destination on this roller coaster attraction, which speeds guests across Los Angeles in a stretch limo to the big Aerosmith concert.
Ride Information  Restrictions  Location  Fun Facts  Top 5 Tips
Rock 'n' Roller Coaster Ride Information
Opening Day: July 29, 1999
Type of Ride: Roller coaster
Age Recommendation: 9 and up
Duration of Ride: 1 minute 30 seconds
Typical Queue Time: Long; often upwards of one hour
Single Rider Line: Yes
Chicken Exit Available: Yes
Baby Swap Available: Yes
Type of Vehicle: Limousine
Type of Restraint: Shoulder harness
Attraction Open During Early Theme Park Entry: Yes. See our Early Theme Park Entry page for more information.
Ride Photo Available For Purchase: Yes

Planning a Walt Disney World Vacation?
For a Free no-obligation quote, contact our sponsor
The Magic For Less Travel
. Services are provided free of charge and their expert planning advice will help you make the most of your vacation time and money.
Ride Restrictions
Height Requirements: 48 inches
Flash Photography or Video Allowed: No
Location
Shopping: Guests exit Rock 'n' Roller Coaster through the "Rock Around the Shop" gift shop. Here, a plethora of Disney and Aerosmith-based merchandise, including clothing, mugs, artwork, and on-ride photographs, can be purchased.
Dining/Refreshment: Counter service meals are offered nearby on Sunset Boulevard at Fairfax Fare, Catalina Eddie's, and Rosie's All-American Café. Fairfax Fare specializes in barbecue offerings, such as ribs, chicken, and barbecued pork; Catalina Eddie's offers personal pizzas and Italian sandwiches; and Rosie's All-American Café features burgers.
Restroom: Facilities are conveniently located in the alcove to the left—Hollywood Boulevard side—of Rock 'n' Roller Coaster. Restrooms are also situated near the entrance to "The Twilight Zone Tower of Terror."
Smoking Location: Smoking is permitted in designated smoking areas only. Disney parks are smoke free.
Fun Facts
Did you know?
Disney's first band choice for Rock 'n' Roller Coaster was The Rolling Stones. The Rolling Stones were interested, but Aerosmith, which Disney had recently signed to perform "I Don't Want To Miss a Thing" for Touchstone Pictures' 1998 film Armageddon, represented a less-expensive option.
A 40-foot tall guitar sits outside the attraction.
In the preshow for Rock 'n' Roller Coaster, guests enter the recording studio of Aerosmith, whose members appear in a video on the other side of the glass. When the group's "manager" notes, no pun intended, that the band must leave its fans and get to its scheduled concert on the other side of town, an amiable Steven Tyler secures special backstage passes for everyone in the room! A fast limo is rented to ensure punctuality.
Guests board the limo at a parking garage owned by "Lock 'n' Roll Parking Systems."
Rock 'n' Roller Coaster Starring Aerosmith features five "stretch limos," four of which operate at a time. The five limos have distinct license plates: "1QKLIMO," "UGOBABE," "BUHBYE," "H8TRFFC," and "2FAST4U."
Rock 'n' Roller Coaster commences in exhilarating fashion with the "limos" launching from zero to 60 miles-per-hour in 2.8 seconds. The launch is explained through a stop light momentarily halting traffic.
Rock 'n' Roller Coaster features two loops and one corkscrew.
Rock 'n' Roller Coaster was the first Disney roller coaster in the United States to include inversions and the third such coaster worldwide, following "Indiana Jones et le Temple du Péril" and "Space Mountain," both at Disneyland Park Paris. The former coaster opened in 1993; the latter debuted in 1995. Three more looping coasters have since opened at Disney theme parks: "The Incredicoaster'" at Disney California Adventure (formerly California Screamin'), another version of Rock 'n' Roller Coaster at Walt Disney Studios Paris (2002), and "Raging Spirits" at Tokyo DisneySea (2005).
Riders encounter numerous illuminated icons, including freeway markers, the Hollywood Sign, buildings, palm trees, and a donut, during the course of the coaster.
Riders pull 4.5 g's between the coaster's launch and first inversion, more g's than an astronaut endures during a shuttle launch. Rock 'n' Roller Coaster's preshow recording studio is owned by "G-Force Records."
Paris' version of Rock 'n' Roller Coaster Starring Aerosmith differs from Florida's version. In Paris, rather than being transported to a concert in stretch limousines, guests become part of an Aerosmith concert in vehicles called "SoundTrackers." The unique backstories notwithstanding, the coaster tracks are identical.
Hidden Mickeys:
Numerous Hidden Mickeys can be seen on an Aerosmith poster outside the attraction. A Hidden Mickey can also be found on the floor near an instrument rack on the right side of the recording studio preshow room.
Sponsored Ad: Learn more about Hidden Mickey details and location throughout Walt Disney World in A Field Guide to Walt Disney World's Best Kept Secrets
.
Top 5 Tips for Rock 'n' Roller Coaster Starring Aerosmith
The delay before the coaster launch is among the most nerve-racking moments at Walt Disney World, so, coupled with the inversions, Rock 'n' Roller Coaster Starring Aerosmith is not for the faint of heart. California icons augment the coaster proper, but thrill is the attraction's main feature.
Solo tourists should consider utilizing the single rider line for Rock 'n' Roller Coaster. The wait will be shorter, and no major elements of the attraction will be missed.
Guests at Walt Disney World's onsite hotels can enjoy shorter waits for Rock 'n' Roller Coaster during Early Theme Park Entry.
Guests who want to view the preshow video but not ride the attraction can do so; a "chicken exit" is located near the loading dock.
Consider purchasing an on-ride photograph.