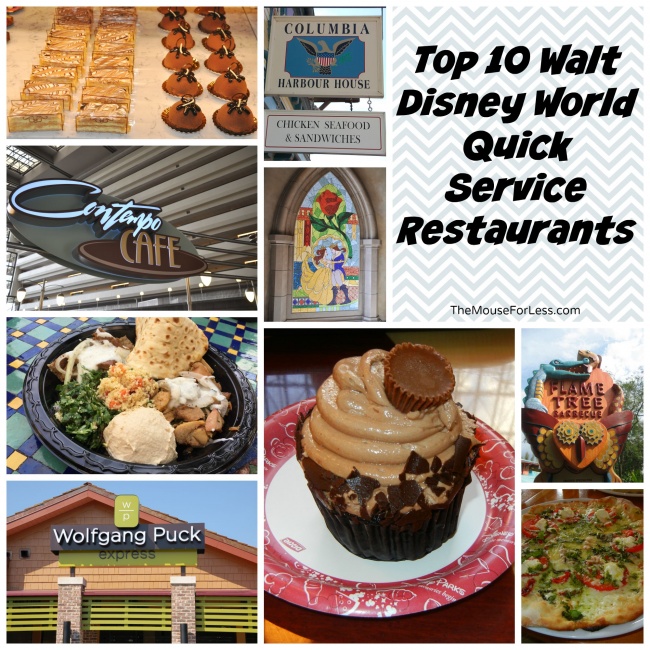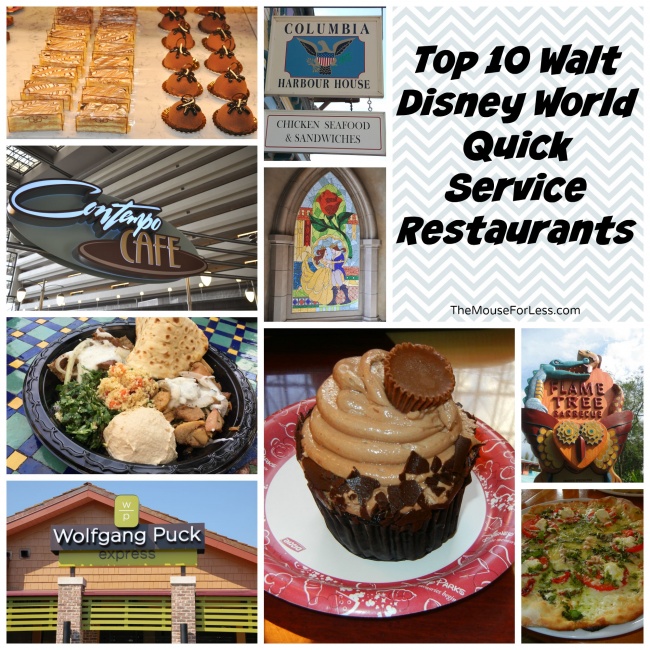 The Walt Disney Resort offers many places to eat where guests can enjoy a quick service meal with a variety of food choices.  Thanks to the voting of the members of the Mouse for Less Facebook group, we have a definitive list of the Top 10 Quick Service Restaurants at Walt Disney World.
These places have  unique menu options with an enjoyable atmosphere, and offer meals that are a good use of a quick service dining credit.  All menus have kid friendly options.
Before we crown the winners, a few notes. There are well over 100 quick service locations throughout the Walt Disney World resort, and there scope is everything from pretzel stands to a themed restaurant you need a reservation for. With such a range, and so many options, one of the challenges to selecting or ranking your favorites is that they are all so different. Also, while some are sought out, others might fly under the radar but provide an excellent experience. With that in mind, I want to spotlight a few excellent options that didn't quite make the list.
Honorable Mentions
Honorable Mention 1: Polite Pig
The "Cinderella" of this vote was almost definitely Polite Pig. From it's prime location in the Town Center of Disney Springs, Polite Pig has been exciting fans with some classic BBQ while giving a certain sandwich shop a run for its money (see below). The trend for this place is definitely pointed in the right direction, so be sure to check it out.
Honorable Mention 2: Yorkshire County Fish Shop
Falling just outside of the Top 10 after making the list last time, the Yorkshire County Fish Shop seems to be the one hit wonder that no one ever gets tired of. Yorkshire County has Fish and Chips, and that's about it. If you're looking for a taste of London on your way around the World Showcase, this can be a great option to try.
Top Ten Quick Service Restaurants
10. Woody's Lunch Box
Let's face it, before Toy Story Land opened in Disney's Hollywood Studios, the quick service situation there was decidedly rough. Luckily for us, Woody's Lunch Box injected some new, delicious, cheese-filled energy into the park. From the delicious breakfasts, to the delightful lunches (always with a side of potato barrels), the only thing keeping Woody's from climbing higher on this list is probably some air conditioned seating.
9. Cosmic Ray's Starlight Café
Two words: Sonny Eclipse.
Okay we'll give you a little more, on the edge of Tomorrowland in the Magic Kingdom, Cosmic Ray's serves a pretty standard menu of burgers and sandwiches. Judged purely on its food, this location would do fine, but probably not be in the top 10. What really sets it apart, and really puts it in a class of its own among quick service locations, is the themed entertainment. Every meal at Cosmic Ray's comes with a performance by Sonny Eclipse, the alien lounge singer and astro-organ player with an extremely dedicated following. It's one of the extra Disney touches that takes a place from being a run of the mill burger joint to a "must-do" destination on your vacation.
7 (tie). Sunshine Seasons
Located in the Land Pavilion in Epcot, Sunshine Seasons both provides a great variety of unique and tasty meal options and connects to the broader attraction in which it is located. Sunshine Seasons features fresh produce grown in the greenhouses you can see in Living with the Land, providing a regularly changing and always delicious menu. The indoor seating area has four sections that represent each season.
As the only Epcot location to make the Top 10, a park known for its food, Sunshine Seasons truly stands out as a quality quick service option.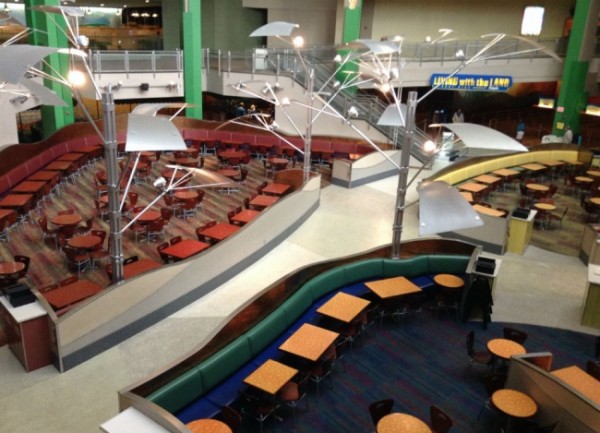 7 (tie). Casey's Corner
One of the most iconic, but also overlooked, locations in all of Walt Disney World is probably Casey's Corner. Located on Main Street U.S.A., Casey's is one of the special places that just feels like Walt Disney World. From the piano player to the view of the castle to the pure nostalgia on the menu, it has it all.
But that isn't enough to get in the Top Ten. We suspect that what has made Casey's more notable and relevant recently is actually it's experimentation. From limited time menus and plant-based hot dogs to experiments with breakfast, Casey's has spent the past few years not being content to just serve the same old basics in a prime location. That dedication to experimentation and progress is one of the great things about Walt Disney World.
6. Earl of Sandwich
Perennially one of the busiest and most popular locations in Disney Springs, Earl of Sandwich exemplifies the idea that everything is better when you are at Disney World. While Earl of Sandwich has a few dozen locations spread all across the country, visitors find something special about the Disney Springs location, and we have heard on more than one location that eating at the Earl of Sandwich is just as integral about some vacationers trip as riding "it's a small world."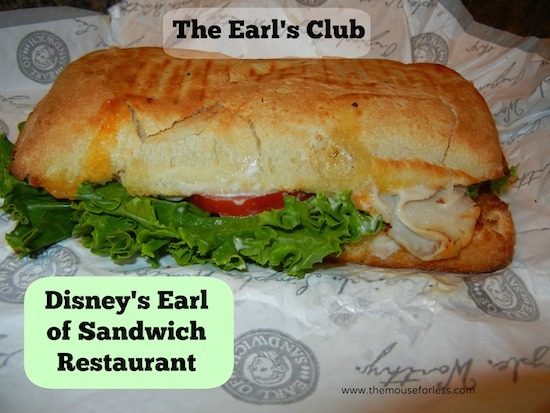 Whether it is good food at a good price, the internal joy of the holiday turkey sandwich, or (and perhaps the most simple explanation) that it really is just better there, Earl of Sandwich is bound to continue to have a large and dedicated following for the foreseeable future.
5. Satu'li Canteen
One of the most talked about parts of Pandora: The World of Avatar is not any of the excellent rides there, it is Satu'li Canteen. This quick service location provided everything fans have wanted in new dining locations: it is unique, it offers a lot of options, and it is delicious. If you have never been there, you need to add it to your agenda.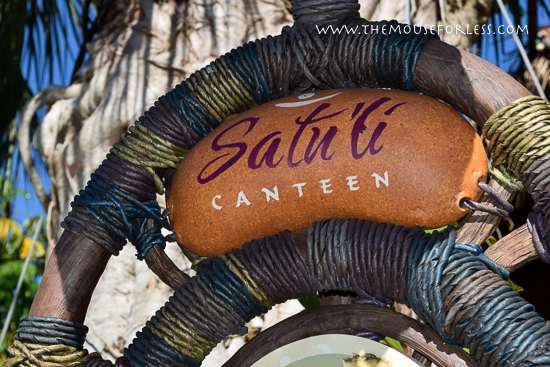 4. Pecos Bill Tall Tale Inn
Over the past few years, Pecos Bill has steadily gained momentum as one of the go-to locations in the Magic Kingdom. Nachos, rice bowls, a fixins' bar and plenty of seating will make this a fan favorite for years to come.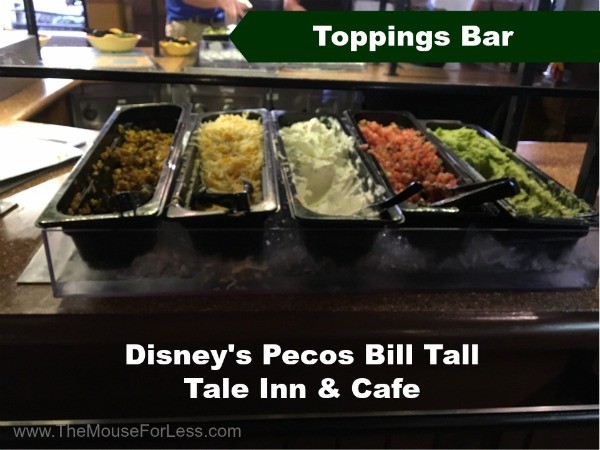 3. Be Our Guest
When you have to make an advance dining reservation for a quick service restaurant, you know it has to be good. As one of the show pieces of the New Fantasyland expansion in the Magic Kingdom, Be Our Guest provides is quick service for breakfast and lunch (it was the #5 table service in our poll just for its dinner).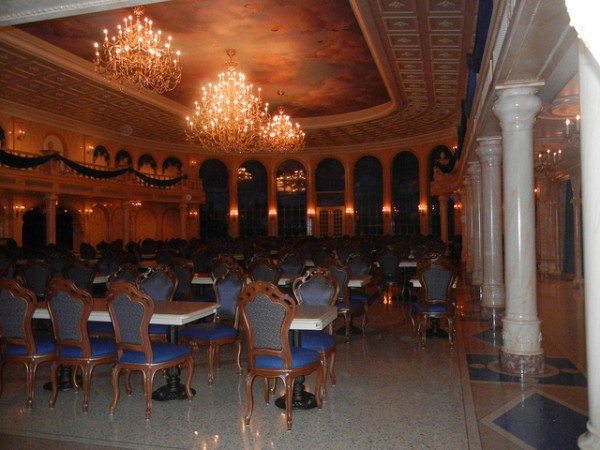 Whether you are enjoying the fixed price breakfast (complete with pastries) or enjoying some of the more unique quick service options inside any of the theme parks for lunch, you get to enjoy the exquisite themeing that transports you directly into the world of Beauty and the Beast. The lesson from both this poll, and the one for table service, is that people love Be Our Guest. If you haven't been yet, you really should.
2. Columbia Harbour House
One of the biggest trends for the voting this time around was the surge of support for quick service locations inside the Magic Kingdom. Heading up that slate of five restaurants is Columbia Harbour House. This Liberty Square mainstay's popularity comes from simple, unique, tasty options. From the Lobster Roll to the Lighthouse Sandwich, there is something that will likely appeal to everyone.
1. Flame Tree Barbecue
After barely getting beat out for the top spot last time we had a vote, Flame Tree Barbecue came back strong to end up on top. Located on Discovery Island in Disney's Animal Kingdom, this restaurant has long been a fan-favorite with a passionate following.
The menu consists only of vegetables. Just kidding, the menu features selections of chicken, pork, ribs and all of the sides you would expect. All of that with a great location that includes plenty of shade and waterfront views, and it is easy to see why the popularity here only continues to grow.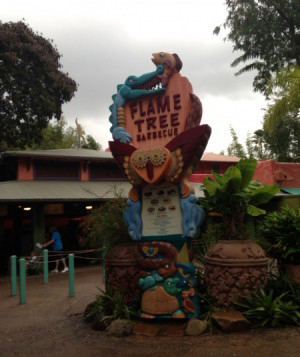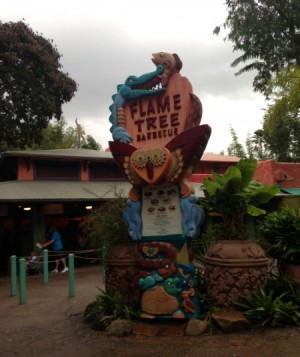 Visit our list of best values for quick service restaurants on the Disney Dining Plan.