Select Nights – September – October 31, 2024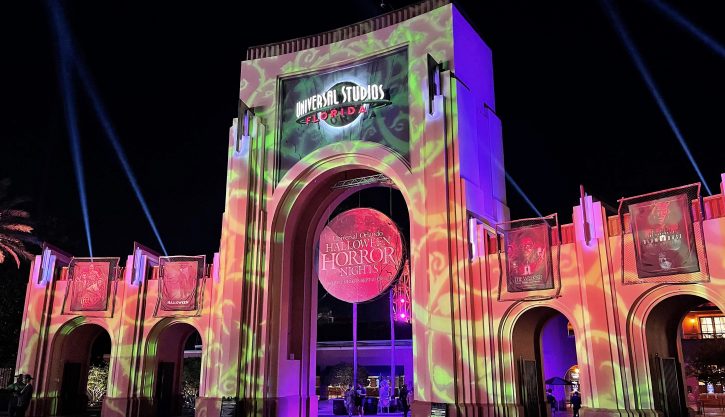 The following are the events from 2023. Details will be updated when released about 2024's Halloween Horror Nights. Use this page as a guide until then. 
Universal Orlando Halloween Horror Nights, the nation's premier Halloween event, puts you right into some of the most pulse-pounding moments in horror history. Legend has it guests should never go alone to Universal Orlando's Halloween Horror Nights, the streets of Universal Studios Florida theme park come alive with hordes of horrifying mutants, monsters and maniacs. They can summon their scream squad and experience 10 terrifying haunted houses, 5 sinister scare zones, outrageous live entertainment and some of Universal Studios' most exhilarating attractions. Each night of Halloween Horror Nights, you can explore terrifying haunted houses, make your way through multiple scare zones where creatures lurk around every turn, enjoy outrageous live shows, and experience many of the park's most exciting rides and attractions.
This year marks the 32st year for the event and there will be 43 nights that Halloween Horror Nights will be held. Dates for 2023 are:
September
1, 2, 3, 6, 7, 8, 9, 10, 13, 14, 15, 16, 17, 20, 21, 22, 23, 24, 27 28, 29, 30
October
1, 4, 5, 6, 7, 8, 11, 12, 13, 14, 15, 18, 19, 20, 21, 22, 25, 26, 27, 28, 29, 31
November
1, 4, 3, 4
Please keep in mind due to the intense nature of this event, it is not recommended for children under the age of 13.
Tickets Packages Video Attractions Dining  Tips

Planning a Universal Vacation?
2023 Ticket Options
In order to experience this event, guests must purchase separate Halloween Horror Night ticket media.
For 2023, Gusts can purchase the Single Night General Admission tickets and Multi-Night Tickets, called the Frequent Fear Pass.
Halloween Horror Single Night Tickets
Halloween Horror Nights Single Night Tickets let you decide when you'll dare to experience the most frightening Halloween event ever. For 2023, Guests can purchase the Single Night General Admission tickets start at $79.99 and range to $119.99.
Options
Halloween Horror Nights Express Pass
In addition, due to the popularity of Halloween Horror Nights, (the haunted houses can quickly shoot up to having 1 to 2 hour waits) one of the best suggestions for those wishing to participate in the fun is to purchase the Halloween Horror Nights Express Pass. This pass allows you to cut past the regular lines at all the haunted houses, as well as at participating rides and attractions. Do be aware that only a limited number of these Express Passes are sold each night. Price starts at $109.99 and goes to $219.99.
Halloween Horror Nights VIP Experiences
There are many Halloween Horror Nights VIP Experiences you can partake in. Guests can choose to participate in the R.I.P. VIP Tours where they can receive in-depth behind-the-scenes tour of some of Horror Nights' most intriguing houses.  During the Behind the Screams: Unmasking the Horror Tours get a daytime, lights-on, chilling look into how Universal Orlando's Art & Design team transforms the biggest names in horror into haunted houses.  Price starts from $299.99.
Halloween Horror Nights Behind-the-Screams: Unmasking the Horror Tour
Take a daytime V.I.P. tour for a lights-on look at Halloween Horror Nights haunted houses. Pick from a 3 or 6-house tour. Theme park and/or event admission is not included or required to participate in a tour. (Pricing and availability vary by date and product selection. Restrictions apply.)  Price starts at $119.99.
Halloween Horror Nights Hotel & Ticket Package
Stay. Scream and save up to $200. Includes hotel accommodations, admission to all three theme parks1, 1-night event admission and more.
Video Overview
Attractions
2023 Haunted Houses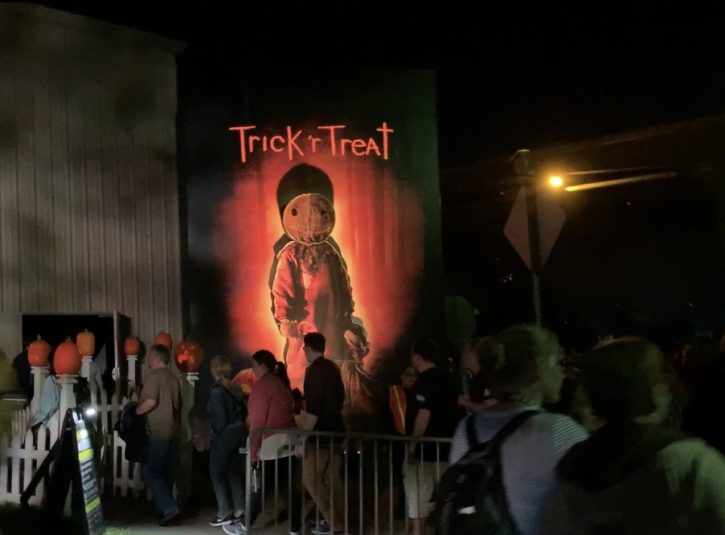 Each year, Halloween Horror Nights feature multiple haunted houses. Many are themed after horror intellectual properties. In addition, each year, the incredibly demented minds of Universal Creative include unique creations that are designed to frighten. This year, there will be 10 houses in all for 2023.
Stranger Things 4
You must band together with your squad if you want to resist Vecna's gruesome curse. Take on the scariest season of Stranger Things yet. Like Eleven, now's your chance to stop him once and for all as you have the ultimate showdown in Vecna's blood-red mindscape. Every ending has a beginning.
The Exorcist: Believer
Two missing girls have been found with no memory of what happened to them. But wherever they went, the ultimate evil has returned with them. Enter the most terrifying scenes from the new Blumhouse film.
The Last of Us
You and your squad will encounter the haunting and overgrown world of the video game in a brand-new, terrifying way. Stay silent if you want to survive a multitude of Clickers, Hunters and more.
Chucky's Ultimate Kill Count
Chucky, the serial killer doll, is back for a new gorefest! He's hijacked his own haunted house with all kinds of bloody hijinks. You and your friends must try to survive his ultimate kill count.
Universal Monsters: Unmasked
Descend into the Paris Catacombs, where you and your squad will face a new horde of Monsters: Dr. Jekyll and Mr. Hyde, the Phantom of the Opera, the Hunchback of Notre Dame and the Invisible Man.
Dr. Oddfellow's Twisted Origins
You won't be able to resist going inside Dr. Oddfellow's menacing menagerie of twisted oddities. But the price for you and your friends is steep: the cost of your souls to feed his immortal power
Dueling Dragons: Choose They Fate
Two warlocks of great power were turned into dragons after trying to take Merlyn's spell book. Now you and your friends are caught in their epic battle. You must choose a path and a victor.
YETI: Campground Kills
You and your friends are about to venture into a 1950s campground overrun by huge, menacing yetis who rip apart anyone who gets in their way. You must flee to the ranger tower to escape.
The Darkest Deal
Blues musician Pinestraw Spruce will have to face the music after meeting with The Collector and trading his soul for musical glory. You and your squad learn the terrible price of fame.
Bleed for the Blood Moon
In a Colonial-era village, moon-worshippers witness a blood moon at their fall festival. They take it as a sign to hunt down any non-followers, including you and your scream squad.
2023 Scare Zones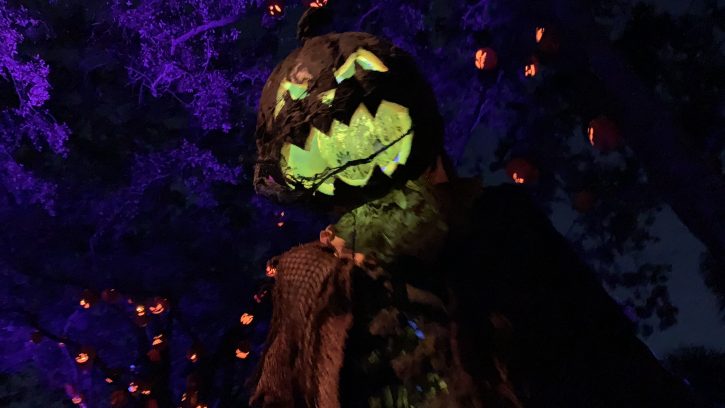 The scares are all around during Halloween Horror Nights and that couldn't be more true in the various Scare Zones located throughout the park. Terror is lurking behind ever corner to jump out and scare you courtesy of scare actors. Whether you're just walking through or watching others get the snot scared out of them, the Scare Zones can't be missed!
Dr. Oddfellow's Collection of Horror
Dr. Oddfellow will lure you in with a premise of immortality. As he lifts the veil on all the horrors to come, you'll soon realize that you may not even survive the night.
Dark Zodiac
Dr. Oddfellow has entered a dark dimension to harness the power of the Zodiac and live forever. He twists the signs into malevolent beings who foretell your doom. As his star rises, yours falls.
Jungle of Doom: Expedition Horror
In the 1920s, Dr. Oddfellow ventured deep into the darkest jungle, performing horrific experiments on nature. Now his monstrous creations are running amok and are coming after you.
Vamp '69: Summer of Blood
At a 60s music fest in a small New York town, you'll jam to popular bands with fellow concert-goers until Dr. Oddfellow unleashes vicious vampires on the audience and they are out for your blood.
Shipyard 32: Horrors Unhinged
Enter a 1940s San Francisco shipping yard full of mysterious crates and cages bearing Dr. Oddfellow's symbol. Beware, his nightmarish oddities have now escaped, spreading fear and chaos in their wake.
2023 Shows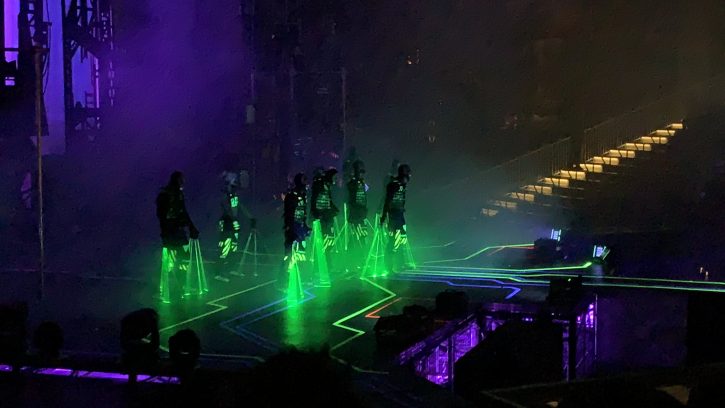 The terror continues with live shows during Halloween Horror Nights.
Nightmare Fuel Revenge Dream
The show that sparked your darkest dreams has reignited. Let your nightmares burn out of control as the pyro and aerial performers fire you up to the beat of metal and electronica.
Universal Orlando Attractions
During Halloween Horror Nights, it's not only about the frights. Sometimes you need a breather. Many of Universal Studios Florida's popular attractions are opening throughout the evening to enjoy. Attractions that will be open for Guests include:
Dining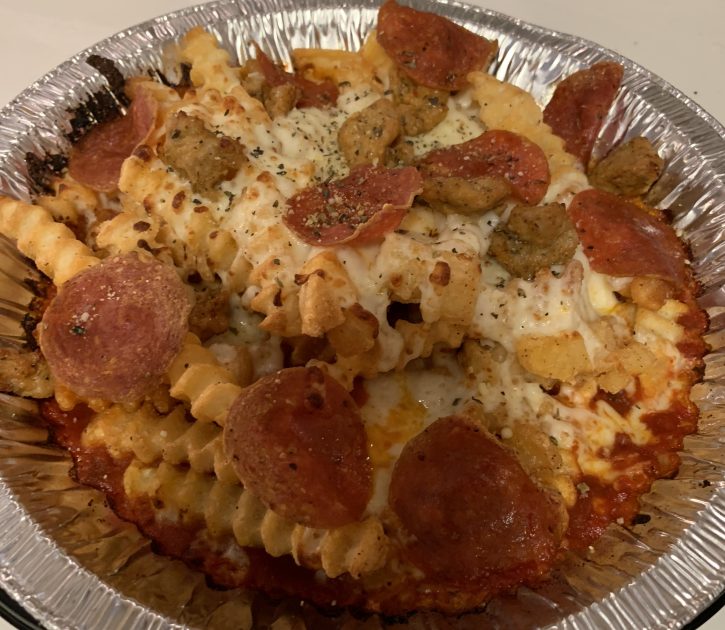 Each year during Halloween Horror Nights, there are special food and beverage options specific to the event. Feed your fear at select dining locations, some featuring food and drinks themed to the event. (Pizza fries and twisted taters are musts!)
Merchandise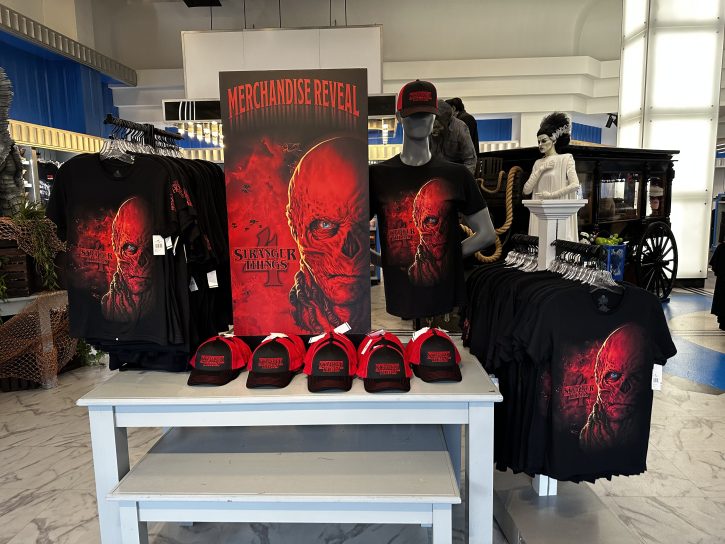 Cloak your fear with themed merchandise online and at the event, including at the Halloween Horror Nights Tribute Store.
Additional Halloween Horror Nights Fun
Chucky's Twisted Playground
Keep the screams going at Universal's Cabana Bay Beach Resort. Guests will be able to pose for photos at Chucky's Twisted Playground. This will be a photo illusion experience based on the USA & SYFY TV series and features five uniquely scary photo opportunities. Chucky's Twisted Playground is exclusive to guests of any Universal Orlando Resort hotel. Hotel room key card is required for entry. Open daily from 2:00 p.m.–10:00 p.m.
Specialty Themed Drinks
Many of the Universal Orlando Resort Hotels will offer special  Halloween-themed specialty drinks and/or lounges:
The Spooky Swizzle Lounge at Cabana Bay Beach Resort
The Spooky Sunset Lounge at Universal's Endless Summer Resort – Dockside Inn and Suites
Try specialty Halloween-themed cocktails at all eight Universal Orlando Resort hotels at select locations.
Universal Monsters Gallery of Legends
Go on a photo hunt to find seven different Universal Monsters photo opportunities waiting for you in seven different Universal Orlando hotel lobbies.
TheMouseForLess Tips
Arrive early. Due to the massive popularity of the event, the earlier you arrive, the more you will have the opportunity to experience the thrills and chills!
For those who are looking to make sure that they accomplish every house in one night, buying Universal Express may be your only option, as the event crowds have gotten much larger.
Make sure to purchase tickets ahead of time. Not only do you get to save a little money, but the lines for Halloween Horror Nights ticket purchases are extremely long, delaying your ability to enjoy the haunts.
Halloween Horror Nights has a pretty active social media presence. Make sure to follow along for all the latest details
 Looking for a break from the scares? Diagon Alley is open to Guests and doesn't feature any Halloween Horror Nights overlays.
No masks or costumes will be allowed.
Get real-time wait times of each haunted house with Universal Orlando Resort's app. For those that don't have the app downloaded, there will be in-park wait time boards found throughout the park.
Universal CityWalk is a great place to grab dinner and drinks before the event begins.
You get free admission to select CityWalk clubs with your event ticket, so head over after to keep the night going.
We know that these events are scary, but don't attack scareactors.
For more information about Halloween Horror Nights, visit their event website.