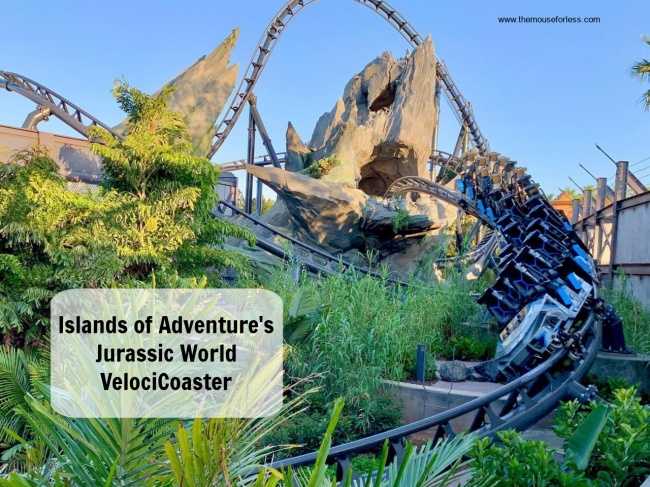 Get ready for a new species of roller coaster. Speeding through the jungle, rising high above the terrain, it's the Jurassic World VelociCoaster. Board your vehicle for a high-speed dash through the park's raptor paddock. You'll feel the rush of the hunt as you race alongside these nimble predators, twisting and soaring above the land and water.
Ride Information Ride Restrictions Location Fun Facts Tips
Ride Information
Opening Date: Anticipated Summer 2021
Type of Ride: Rollercoaster
Age Recommendation: Teens & Adults
Duration of Ride: TBA
Typical Wait Time: Expected to be Long
Express Pass: Yes (anticipated)
Child Swap: Yes (anticipated)
Wheelchair Accessible: No
Ride Photo: TBA
Ride Restrictions
Height Restrictions: 51″(130cm) Minimum.
Wheelchair Restrictions: Riders must transfer from wheelchair into ride vehicle.
Location
Nearby Attractions: Harry Potter and the Forbidden Journey | Jurassic Park River Adventure
Dining: The Burger Digs
Shopping: Jurassic Outfitters | Dinostore
Did You Know?
The VelociCoaster will be Florida's faster and tallest launch coaster
This ride features a 100ft zero-g stall, the first of it's kind
The total track for the VelociCoaster is over 4,700 feet long with a height of 155 feet
The Mouse For Less Tips
The VelociCoaster will feature two intense launches and four inversions – it is definitely not for the faint of heart
As a brand new thrill ride, this attraction will likely have very long waits for a long time after it opens. Guests should utilize all available programs and add-ons to reduce their time in line