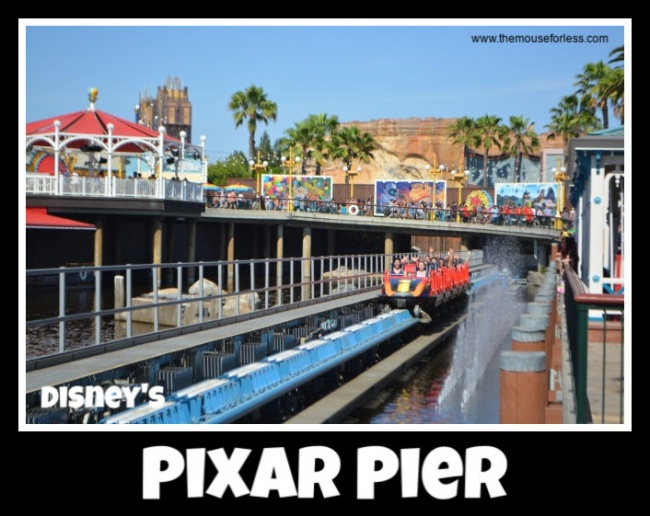 Rides & Attractions Dining Shopping
Pixar Pier
Pixar Pier at Disney California Adventure park has been reimagined, and guests of all ages will love it! Whether you're a youngster or just young at heart this land brings you back to your roots. Enjoy all Pixar Pier has to offer including shopping, dining, and rides for all ages. Guests can find Pixar Pier located on the waterfront between Paradise Gardens Park &  Pacific Wharf.
Rides & Attractions
Pixar Pier offers a number of rides as well as boardwalk-style games to play while visiting. Click here for a full list of Disney California Adventure rides and attractions.
Rides
Incredicoaster
Pixar Pal-A-Round (swinging & non-swinging)
Toy Story Midway Mania!
Jesssie's Critter Carousel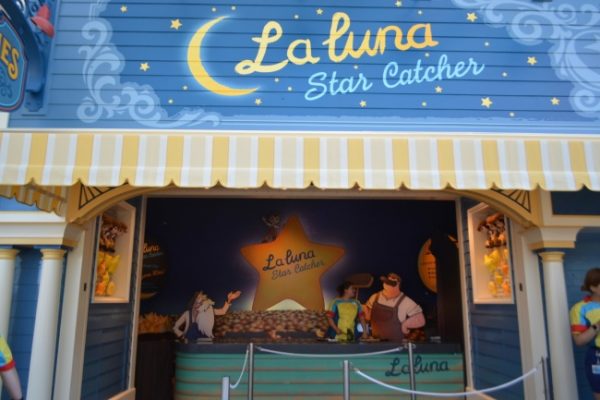 Games of Pixar Pier
La Luna Star Catcher
Heimlich's Candy Corn Toss
WALL-E Space Race
Bullseye Stallion Stampede
Dining at Pixar Pier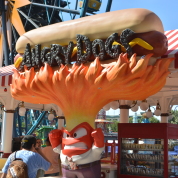 Dining at Pixar Pier is fun and easy with quick service restaurants located throughout, and 1 lounge style restaurant. Enjoy all types of food including snow cones, specialty hot dogs, desserts, and more!
Quick Service Restaurants
Adorable Snowman Frosted Treats
Angry Dogs
Jack-Jack Cookie Num Nums
Poultry Palace
Senor Buzz Churros
Lounge
Lamplight Lounge
Shopping at Pixar Pier
There are 2 specialty shops located in Pixar Pier that are great for souvenirs, gifts, and other take home trinkets. You never know what you might find so be sure to check it out during your next visit.
Bing Bong's Sweet Stuff
Sweet being the key word! – You're sure to be the greatest parent of all time when you let your little ones come here to satisfy their sweet tooth! Bing Bong's Sweet Stuff includes delicious cotton candy and saltwater taffy for the picking. For those wanting souvenirs there is plenty to choose from here as well. Merchandise and souvenir items include things like apparel, small household items (mugs, etc.), toys, and much more!
Knick's Knacks
Like Bing Bong's Sweet Stuff this store also offers apparel, trinkets, and toys galore. But it also offers unique Pixar concept art available for purchase. Or have your very on art designed by the on location character sketch artist.
The Mouse For Less Tips
Character meet & greets can be experienced throughout the day at a few different locations: Incredibles Park, Toy story Boardwalk, and Pixar Pier.
Meet characters like Mr. and Mrs. Incredible, Woody and Buzz, & Mike and Sulley of Monsters Inc. For a list of current characters participating in meet and greets the day of your visit check out the official Disneyland app on your mobile device.
Guests who download the Disneyland app will also be able to see current wait times for attractions and other areas in Disneyland & Disney California Adventure park.