Why Stay at an Offsite Hotel?
While there are definite benefits of staying at a Walt Disney World resort on your vacation, are there any benefits to staying offsite? Why stay at an offsite hotel? There are some reasons why guests may choose to stay off property ranging from space needs to budget. Let's look at some of the benefits to staying in an offsite hotel for your Walt Disney World vacation.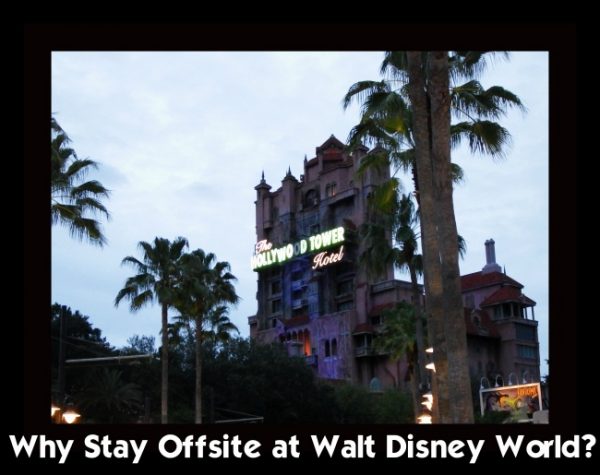 Budget. Let's begin with the all important budget. The bottom line plays into every vacation choice. While there are definitely options for every budget on Disney property, there are more choices off property for the very budget-conscious traveler. While the choices may not have all of the bells and whistles of a Disney hotel, there are functional options once you leave Disney property. Make sure to research your options. Just because a picture looks nice online doesn't mean that you will have the same experience once you arrive at your destination. Look for recent reviews and talk to other people who have been there. Disney also has a selection of Good Neighbor hotels. These are hotels that are off property, but Disney has inspected and approved them as meeting Disney standards. Good neighbor hotels also are AAA Approved.
Also, be sure to consider all of the extra cost that may result from staying off Disney property. Guests on Disney property enjoy complimentary transportation options and free parking. Make sure that you consider these costs and any others that may be specific to your family such as the cost of renting a vehicle that can accommodate a wheelchair.

Utilize Reward Points. A great way to save on accommodations is to utilize reward points. Guests often have reward points from business travel or from trips taken to other destinations. Using these points to pay for all or part of your hotel stay will leave lots more money for extra Disney fun.

Space. There are many options offsite that provide a great deal of space. If a suite or a kitchenette is important, there are options outside of the Disney Family Suites that may suit your needs and save your family hassle and money.
If you are traveling with a large family, a vacation rental (home or condo) may provide you with the space you are looking for without everyone staying in separate accommodations. Often three-, four-, or five-bedroom (or more) vacation homes are available for rent. Many of these properties also feature a private pool. Having a kitchen and more than one bathroom can change the entire atmosphere of a vacation when getting ready to head to the parks. When traveling with a large group, the convenience of your own house for the week may outweigh other factors.
Even if you opt for a hotel rather than a vacation rental, you will find rooms with separate bedrooms readily available. Having a place to make meals or snacks and spread out is something that many guests find well worth the need to drive to the theme parks.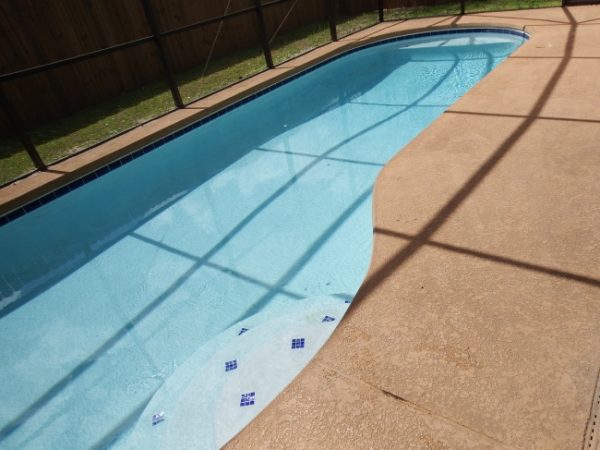 Visiting other Attractions in Central Florida. Central Florida offers many fun places to visit. SeaWorld, Universal Studios, beaches, and many other attractions await. While one or two days off Disney property are often easy to accommodate, if a guest is planning on spending a significant portion of vacation time at other attractions, it makes sense to find accommodations more centrally located. Staying in between two destinations may provide a convenient "home base" for the entire vacation.
Many offsite properties offer free or inexpensive shuttle service to area attractions. Make sure that if you plan to take advantage of your hotel's free shuttle you check into when it is available. Some hotels offer limited service or require reservations. Sometimes having your own transportation makes an offsite stay a little easier.

Food Options. There is no shortage of restaurants on Disney property. But there is also no shortage of restaurants off property. Virtually every popular chain restaurant is available in the area. Many restaurants offer more economical options for feeding a family on a week-long vacation. In addition, picking up a few groceries at a local grocery store or discount store can provide quick meals and snacks for the whole family. Food can even be brought into the parks for a quick meal during your day of fun. While Disney parks do not allow rolling coolers to be brought into the parks, a soft sided cooler with some sandwiches and drinks provides a great alternative to theme park food.
Many offsite hotels offer a complimentary continental breakfast in the lobby each morning. While this might not be a big meal, it will definitely help cut down on the food budget. Take a look at the options available at the hotel of your choice.

Pets. While this may not be a huge concern for everyone, some guests choose to travel with their four-legged family members. Many offsite hotels offer pet-friendly options so the whole family can stay together. Some Disney resorts allow pets in certain rooms. Disney also has a pet care facility where your pet can be accommodated in the most magical of fashions.   Having a pet on Disney property can be expensive though, as compared to an offsite location.

How to choose? Making your choice definitely requires a little homework. The cost of the room alone should not be the only factor when choosing where to stay. Take a look at transportation and food options as well. You don't want to spend a great deal of your vacation day traveling just to save a few dollars. Also consider that staying off property means you will not get Magicbands or access to Early Theme Park Entry. However, you might find your savings significant enough to make staying offsite the perfect balance of price and convenience.