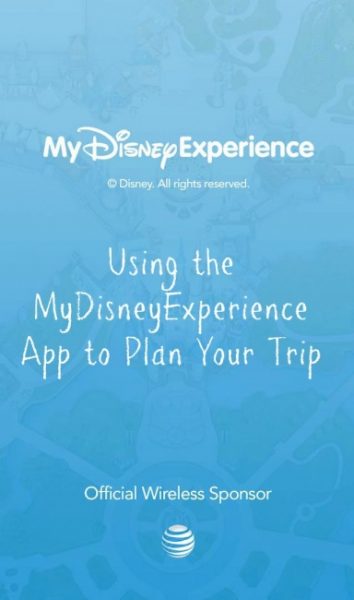 My Disney Experience can be used via the web as well as via an app. The app is available on both the Apple Store or Google Play for your Apple or Android devices.
Why use the app? Simply because it will give you the flexibility of making your plans as you tour the parks. There are so many things that can be done via the app. Make sure it have it on your mobile device before you leave for your trip.
You can download the app on the App Store for your Apple devices or on Google Play for your Android devices.  Because you will be using the app while on your vacation, Disney offers complimentary WiFi in the theme parks. Be aware of this since you will otherwise use data from your cell phone carrier while you are touring the parks and using the app.
Once you download the app, log on in the same way as you log on to the website.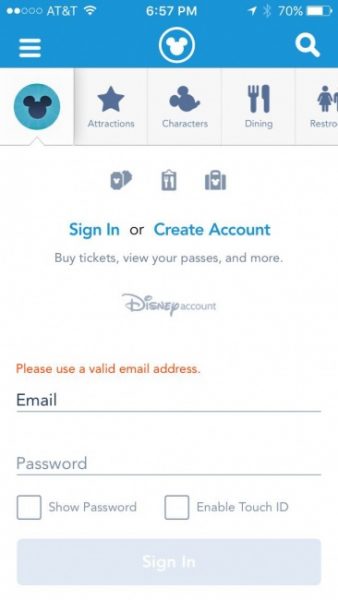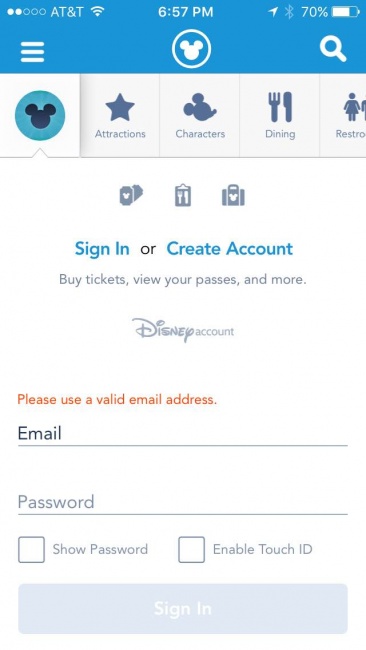 Of course, make sure to read and accept the terms of use. Remember if you are already using an email address and password on the full site, use the same information on the application to access your account properly.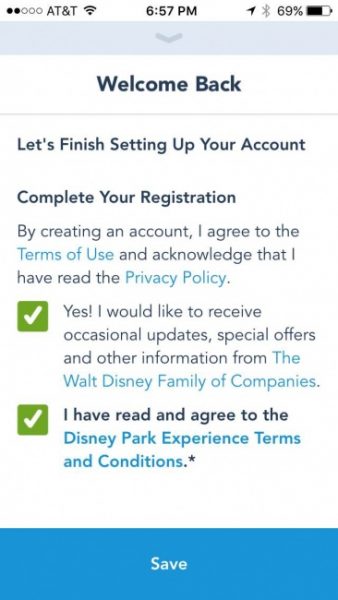 After saving your preferences, you will find the home screen. This is the screen you will see each time you log on. From here you can use both the menu items at the top of the screen, or select the menu at the side to view other options.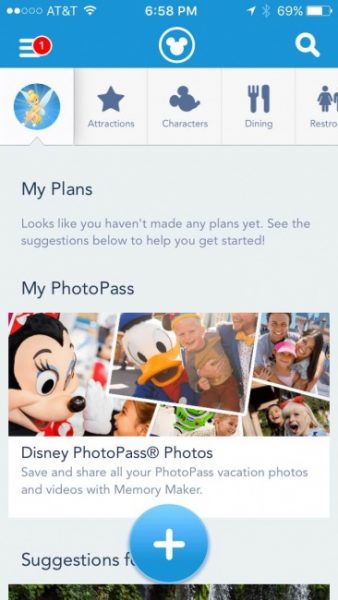 As you can see, the full menu has quite a few choices. This is the place to create or view plans such as dining and FastPass+ options. You can also see the current wait times.


If you already have a resort reservation, ticket purchase (including those with a resort package), or dining, select the My Reservations choice. Here you can link any reservations not already in your account. For example, you can add your resort confirmation number here.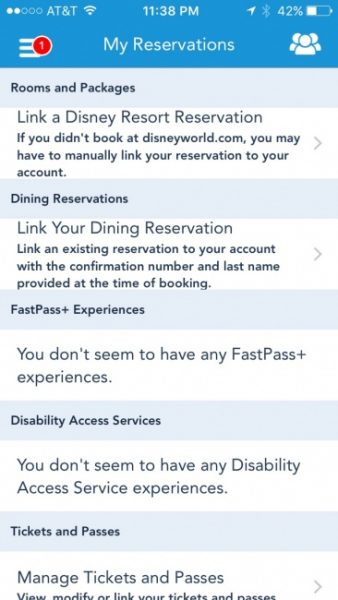 If you have a package including tickets and/or dining, those entitlements will show up automatically. If you booked tickets separately, you can add them here, either with the confirmation number or by scanning the bar code on the actual ticket.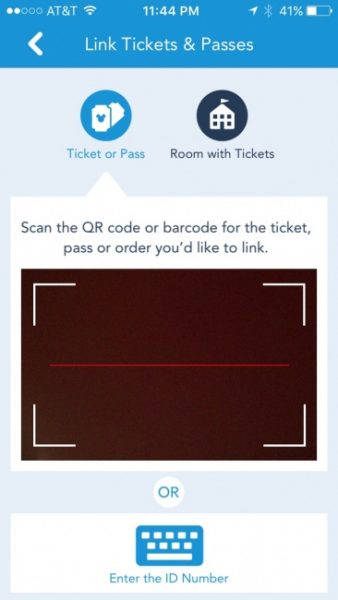 This is also the place where during and after your trip, you will be able to review PhotoPass photos. If you have purchased a Memory Maker package, you will then be able to download the photos.
The app, along with the full version of My Disney Experience are meant to be your place for all of your planning needs.
Before your Trip
Link your reservations
Create and manage dining reservations
Create and manage FastPass+ reservations
Check on Park Hours
Connect to Family and Friends who are also traveling with you to coordinate reservations
During your Trip
Verify Park Hours
Find current Wait times
Use the My Reservations to review or change dining and FastPass+ reservations
Make additional FastPass+ reservations as needed
Find Character Meet and Greet locations
Post Trip
Review PhotoPass photos and prepare for Memory Maker download (if pre-purchased)
Missing something? Use the Shop feature to find an item you wished you had purchased and have it sent to your home.