Late May 2016 – Early September 2016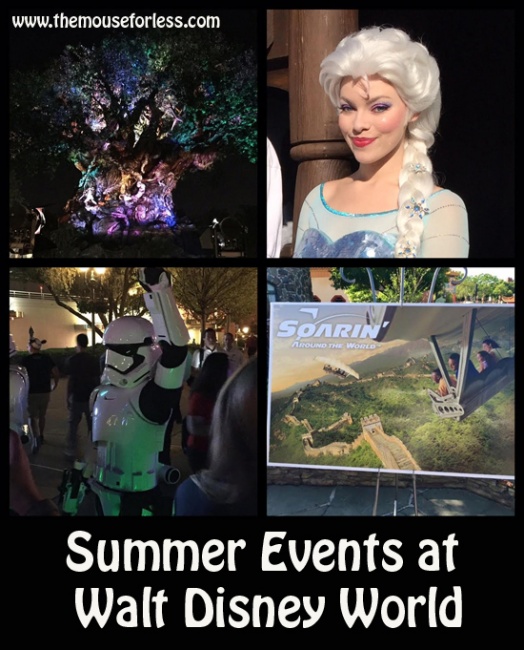 This summer at Walt Disney World, there is an awakening. Have you felt it?
An incredible line up of brand new attractions and other experiences will be debuting at all four Walt Disney World theme parks, as well as across the entire Walt Disney World resort as part of the Awaken Summer event.
Across its four theme parks, multiple resort hotels and diverse shopping and dining offerings, guests will find unforgettable experiences to share with family and friends, making every moment at Walt Disney World as magical as it can be.
Disney's Animal Kingdom Epcot Magic Kingdom Disney's Hollywood Studios Disney Springs  Water Parks
Disney's Animal Kingdom
For the first time ever, Disney's Animal Kingdom will turn into a park that will be somewhere you must visit at night. Debuting on Memorial Day Weekend will be many new nighttime experiences that celebrate the magic of nature.
Tree of Live Awakening: The Tree of Life will awaken each night amid a lively celebration of Discovery Island music and dance. Through delightful stunning visuals courtesy of high tech projections, animal spirits will appear on the tree and enchanted fireflies will reveal stories of wonder as the tree morphs to showcase the magic of nature. The show which begins on May 27 is slated to happen multiple times and will take place at random times each night.
Kilimanjaro Safaris at Night: For the first time ever beginning on May 27, Kilimanjaro Safaris will transition into a new nighttime adventure. Guests will be able to experience the extended orange glow of a setting sun. In addition, for the first time, there are two new species to discover: African wild dogs and hyenas.
The Jungle Book: Alive with Magic: Discovery River will become the stage for music and pageantry with the limited-engagement show inspired by Disney's hit live-action film The Jungle Book beginning on May 28. The Jungle Book: Alive with Magic is a live show filled with music and special effects that celebrates the new film and the classic songs. The show will be infused with an Indian influence.Guests looking to experience the show will have the ability to book a special dining package at either Tiffins or at Tusker House Restaurant. At Tusker House Restaurant, you can choose from the breakfast, lunch or dinner buffet on the day of the show (but you have to dine at least 2 ½ hours before the show). The cost for the package will depend on the meal – breakfast is $37 for adults and $23 ages 3 to 9, plus tax and gratuity; lunch and dinner will cost $49 for adults and $30 ages 3 to 9, plus tax and gratuity. At Tiffins, the package includes your choice of appetizer, entrée, dessert and non-alcoholic beverage at either lunch or dinner. The Dining Package here will cost $67 for adults, $32 ages 3 to 9, plus tax and gratuity.
Harambe Wildlife Parti: Beginning on May 27, when the sun sets, the Village of Harambe will become a hot spot with the new Harambe Wildlife Parti. Here, Guests can dance alongside a variety of entertainers and local street musicians, and enjoy the lively rhythms of African music. Guests can also partake in exotic foods and libations, and explore the diverse wares of village artisans and merchants in the vibrant marketplace.
Discovery Island Carnivale: This nightly experience on Discovery Island will captivate guests with lively music, jubilant dance, vibrant costumes, stilt walkers and tasty culinary creations — winding from one end of the island to the other.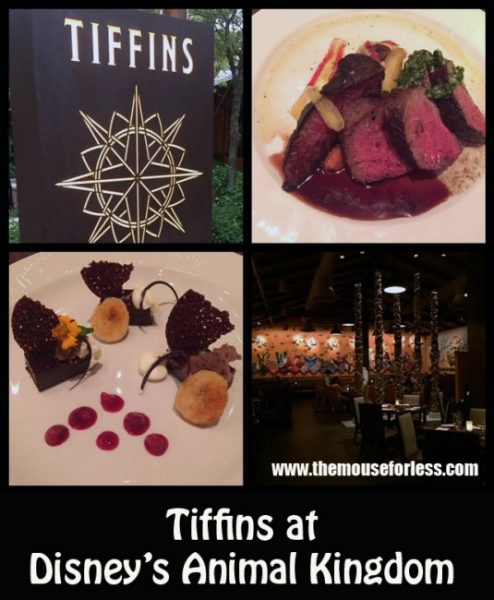 Tiffins Restaurant: Guests will be ale to enjoy lunch or dinner starting on May 27 at the new Tiffins signature restaurant on Discovery Island. Guests seated in the restaurant's travel-themed dining rooms or on the waterfront patio can sip libations and savor dishes featuring African, Asian and South American flavors. Reservations for Tiffins have open on and can be made by calling 407-WDW-DINE.
New Adventures with Favorite Attractions: Guests can experience nighttime experiences and entertainment, as well as enjoy long-time favorites such as Expedition Everest, DINOSAUR, Kali River Rapids and more – in a whole new light – night.
Epcot
If you have a Frozen fan in the family, Epcot is the place to be this summer, as Anna, Elsa and other beloved characters from the blockbuster film will debut beginning this June. In addition, Soarin takes guests to new heights. Plus, enjoy a few additional surprises!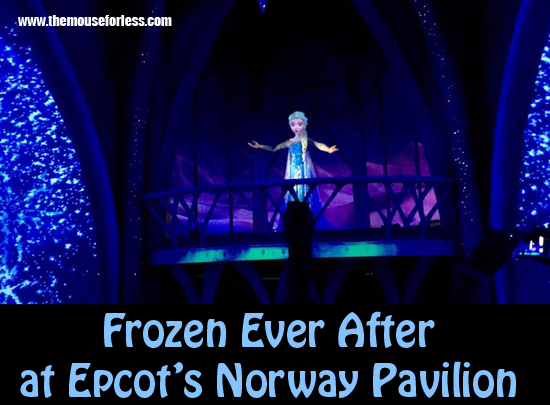 Frozen Ever After: Anna, Elsa and their Frozen friends are welcoming guests aboard the new Frozen Ever After boat ride that sails into the Norway Pavilion. In the attraction, passengers will be able to experience Arendelle's Winter in Summer Celebration. Guests will be able to hear beloved film tunes plus new lyrics by Oscar-winning "Let It Go" songwriters Bobby Lopez and Kristen Anderson-Lopez. Guests can now book FastPass+ reservations for this experience.
Royal Sommerhus: Guests can meet Anna and Elsa in the new Royal Sommerhus found in the Norway Pavilion. The Royal Sommerhus is modeled after a traditional Norwegian cabin. FastPass+ reservations are not available for this attraction.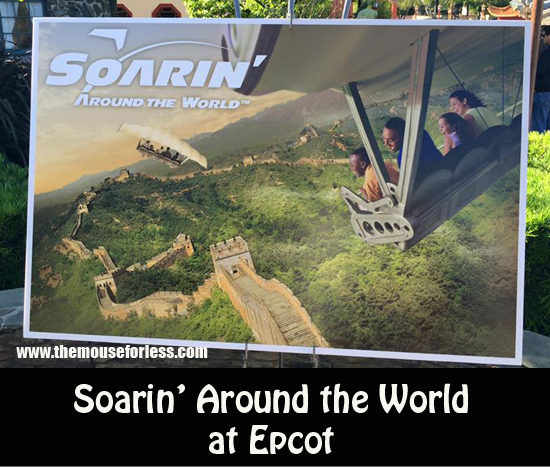 Soarin' Around the World: Guests are able to experience the new Soarin' Around the World attraction at The Land Pavilion.  Now with a third Epcot theater, plus new digital screens and projection systems, the expanded attraction takes guests on an exhilarating "flight" above spectacular global landscapes and man-made wonders. During the unique flight, Guests will be able to experience The Great Wall of China, the Great Pyramids of Egypt, the Eiffel Tower in Paris, Sydney Opera Hall in Australia, and more. Soarin' Around the World is also enhanced by its majestic musical score, composed by Bruce Broughton, based on the original Soarin' score by the late composer Jerry Goldsmith, and performed by the London Studio Orchestra.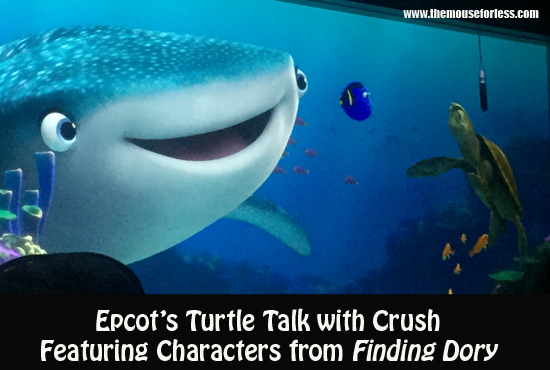 Turtle Talk with Crush: Guests can now find new additions at Turtle Talk with Crush as the show now features characters from Disney•Pixar film Finding Dory. When Crush the sea turtle swims up to the "Human Tank," he's joined by Dory and some of her new friends that guests will get to know when Finding Dory swims into theaters.
Magic Kingdom
A brand new stage show will debut this summer where classic Disney characters will join contemporary animated film stars in a new extravaganza on the grand Cinderella Castle stage. Guests visiting the Magic Kingdom at Walt Disney World can also meet a new Disney Princess, and more.
Mickey's Royal Friendship Faire: Mickey Mouse and his pals unite in a tale of friendship featuring songs and characters from Disney's contemporary classics "Princess and the Frog," "Tangled" and "Frozen."
From the land of the bewitching bayous, Goofy has invited Princess Tiana, Naveen and Louis to add a little spice of New Orleans jazz to the party. Donald Duck brings some new friends he met in the land of the enchanted woods, where Daisy Duck introduces us to her special guests, Rapunzel and Flynn. Finally, Mickey Mouse shares a surprise with Minnie Mouse, as he has traveled to the land of the mystic mountains to invite Olaf, Princess Anna, and Queen Elsa, who swirls a blast of her icy magic. This show will debut on June 17.
Elena of Avalor: Elena of Avalor, Disney's first princess inspired by Latin cultures is now appearing at the Magic Kingdom in a new show called "Princess Elena Royal Welcome." This show will be presented several times daily on the Cinderella Castle Forecourt Stage. During the ceremony, Cinderella and Prince Charming introduce their special guest from Avalor. With great fanfare, Princess Elena arrives accompanied by a contingent of regal banner carriers and musicians. Princess Elena is a bold, caring, funny and clever 16-year-old who is ascendant to the throne in the fairytale kingdom of Avalor.  The TV series follows the story of Elena, who saves her kingdom from an evil sorceress and must now learn to rule with the support of her appointed Grand Council and some magical friends by her side. Elena's adventures lead her to understand that her new role requires thoughtfulness, resilience and compassion, the traits of all truly great leaders, while highlighting the importance of family and family traditions.
Jungle Navigation Co. Ltd. Skipper Canteen: Guests can enjoy the bold flavors of "World Famous Jungle Cuisine" served by the wisecracking crew.
Disney's Hollywood Studios
Thanks to Star Wars: The Force Awakens, new Star-Wars-themed experiences will debut this summer at Walt Disney World. If you are a Star Wars fan, Disney's Hollywood Studios is the park to experience.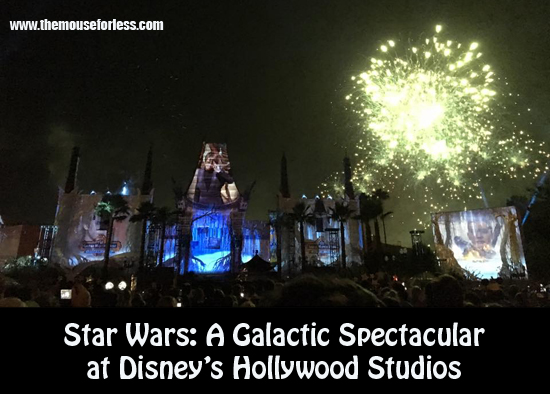 Star Wars: A Galactic Spectacular: The next generation of fireworks shows, "Star Wars: A Galactic Spectacular," will premiere June 17 with new themed fireworks, lasers, special effects and video projections of iconic characters and scenes from the complete saga, all set to the unforgettable score of the film series.
Star Wars: A Galaxy Far, Far Away: The live stage show "Star Wars: A Galaxy Far, Far Away" celebrates moments from the Star Wars saga with live vignettes featuring popular characters such as BB-8, Kylo Ren, Chewbacca, Darth Vader, and Darth Maul.
Stormtrooper March: The First Order Stormtroopers are led by Captain Phasma in a march from the Star Wars Launch Bay to the park's Center Stage.
Toy Story Mania: The popular attraction will see a third track open to offer more availability to Guests beginning Memorial Day Weekend.
Disney Springs

Inspired by Florida's waterfront towns and natural beauty, Disney Springs at Walt Disney World is a charming shopping and dining district filled with unique retailers and restaurants. Throughout the summer, new stores and restaurants will open as Disney Springs more than doubles the number of retail, dining and other venues for guests.
Shopping: As Disney Springs continues to expand and diversify high-profile tenants have opened including Anthropologie, Under Armour, kate spade new york, Sephora and Lucky Brand, among others. Other new shops opening in 2016 include Zara, Tommy Bahama, Lilly Pulitzer, UNIQLO and PANDORA.
Dining: Home to world-class dining, Disney Springs is shaping up to be a culinary dream. With its chic style and Pan-Asian flavors, also Sprinkles, the world's first cupcake bakery has debuted with its famous Cupcake ATM. Morimoto Asia and Sprinkles offer just a taste of what's to come as more new eateries are gearing up to open in the coming year, including Tablas Frontera by Chef Rick Bayless; Homecoming – Florida Kitchen and Shine Bar by Chef Art Smith; STK Orlando, a modern steakhouse with the ambience of a sleek lounge; Blaze Fast-Fire'd Pizza, a modern-day "pizza joint" with artisanal pies; and the reimagined, Planet Hollywood Observatory with new outdoor terrace and live entertainment.
Entertainment: At Cirque du Soleil's "La Nouba," the new B-Boys hip-hop, breakdancing threesome showcase a rare mix of rhythm, strength and "how-did-they-do-that?" moves. As part of the show's ongoing evolution, the masterful Aerial Bamboo act joins recent additions of madcap clowns and a breathtaking rolla bolla juggling act.
Water Parks
Disney's Blizzard Beach water park will ramp up with playful spirits and summer fun.
The Frozen Games: At Disney's Blizzard Beach Water Park, Olaf and Kristoff host The "Frozen" Games of friendly, fun competitions. The games begin on May 27.
Save
Save