Animal Kingdom | Oasis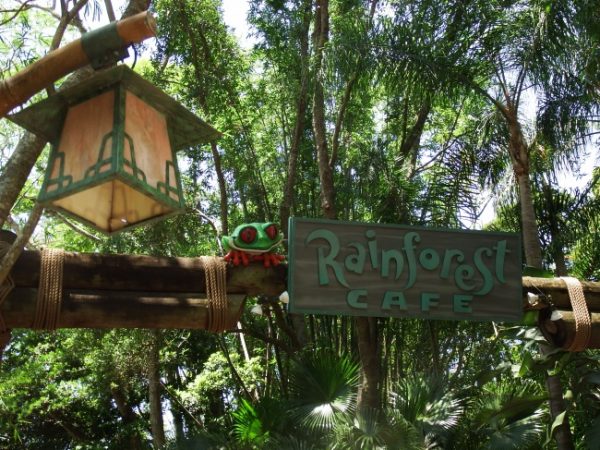 Begin your Animal Kingdom experience with this tranquil wildlife experience.
Ride Information  Restrictions  Accessibility  Location  Fun Facts  Top 5 Tips
Ride Information
Opening Day: April 22, 1998
Type of Ride: Nature trail
Age Recommendation: All ages
Duration of Ride: Unlimited
Typical Queue Time: None
Single Rider Line: No
Chicken Exit Available: Yes
Baby Swap Available: No
Type of Vehicle: None
Type of Restraint: None
Attraction Open During Early Theme Park Entry: No. See our Early Theme Park Entry page for more information.
Ride Photo Available For Purchase: No
Ride Restrictions
Height Requirements: None
Flash Photography or Video Allowed: Yes
Safety, Accessibility, and Guest Policies
Accessibility: Guests can remain in wheelchairs
Location
Shopping: Purchase a wide variety of goods, including imported African goods, apparel, and plush dolls outside the Animal Kingdom's turnstiles at "The Outpost Shop."
Dining/Refreshment: Serving breakfast, lunch, and dinner amidst a plethora of animatronic animals and other rainforest elements, the Rainforest Café is situated adjacent to The Oasis. Rainforest Café has entrances on both sides of the Animal Kingdom's turnstiles—you do not need a park ticket to eat here—and features a broad array of offerings at all three meals.
Restroom: Find facilities convenient to The Oasis Exhibits situated adjacent to guest relations.
Smoking Location: Smoking is permitted in designated smoking areas only. Animal Kingdom smoking areas can be found on our Walt Disney World Designated Smoking Areas page.
The Oasis Exhibits Fun Facts
Did you know?
The Oasis Exhibits are the first attraction guests will encounter upon entering the Animal Kingdom. They are located in the park's "Oasis" section.
The Oasis Exhibits consist of a series of trails in a lush setting. Along the trails, guests will encounter waterfalls, streams, rock tunnels, flora, fauna, anteaters, black swans, macaws, exotic boars, iguana, barking deer, wallaby, and spoonbills. Signs are posted along the trails to help you identify the animals. The animals here are small and understated compared to those you will encounter elsewhere in the park.
The Oasis Exhibits are rarely congested. Imagineers envisioned this area as a way to transition guests into the Animal Kingdom, but, in practice, most guests skip the trails and journey to the rest of the park.
Top 5 Tips for The Oasis Exhibits
The animals at The Oasis Exhibits often are often difficult to locate among the vegetation, so you may need to wait and look closely to see the critters.
The Oasis Exhibits usually close up to an hour after the rest of the Animal Kingdom, so consider visiting prior to exiting the park if you miss the trails upon entering.
Take some photos.
Take your time along the trails.
The Oasis Exhibits are appropriate for guests of all ages.