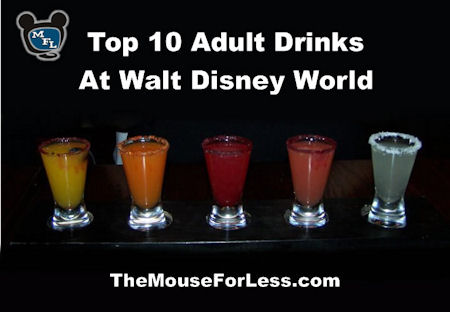 Walt Disney World strives to provide fun times for people from all walks, not just children and families.  There are so many different kinds of adult drinks and locations to enjoy these drinks that it would be difficult to list them all.  Here is a short list of the best-of-the-best! °o°
Our Top Ten Adult Drinks
Chocolate Martini. Chocolate Martini (ask for it with the ice cream base) at the Ale and Compass in Disney's Yacht Club lobby.  This small lounge is a great place to meet friends before dinner, or just relax in the cool and quiet when you need a break.  And the martini's are phenomenal!  Pop over from Epcot to give on a try!  Cheers!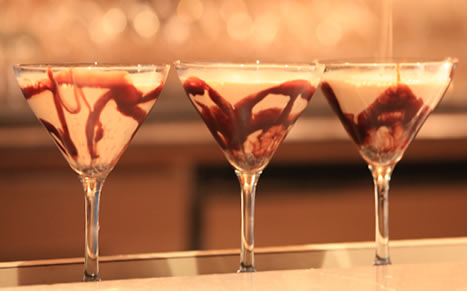 Photo courtesy of Mic
EPCOT's France Pavilion Drinks. There are several popular adult drinks available here.  Grand Marnier Orange Slush, Grey Goose Citron Lemon Slush, and Kir Royale (Champagne and Crème de Cassis) at a Wine and Champagne kiosk in EPCOT's France Pavilion.  À votre santé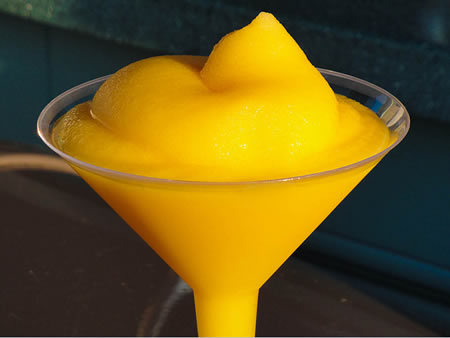 Lime Raspberry Margarita. Lime Raspberry Margarita at La Hacienda de San Angel in EPCOT's Mexico Pavilion.  ¡Salud!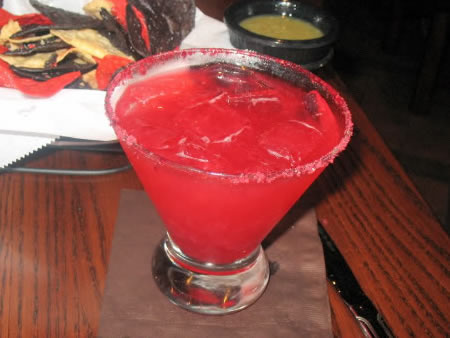 Photo courtesy of Barb
Cotton Candy Martini. Cotton Candy Martini at T-Rex in Downtown Disney.  The tropical one is made of cotton candy, orange juice, pineapple juice, and coconut rum.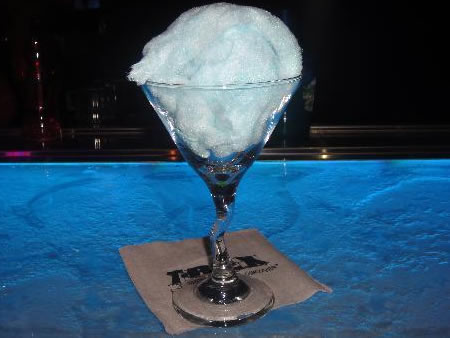 Piña Colava. Piña Colava available at many places on Walt Disney World property.  It is a piña colada with raspberry purée.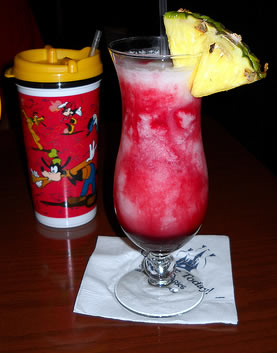 Photo Courtesy of Tinkerkell
South African Wine. An amazing collection of South African wine can be found at Jiko – The Cooking Place at Disney's Animal Kingdom Lodge.  Pleasure!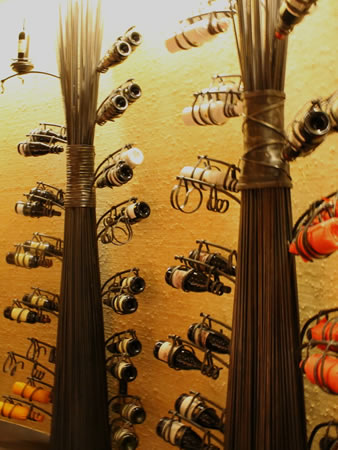 Photo Courtesy of The Culinary Cellar
Big River Grille & Brewing Works Beers. The beers (especially Rocket Red) at Big River Grille & Brewing Works at Disney's BoardWalk.  Their beer sampler is a great way to try several, and the price is right.  Big River had the brewpub vybe figured out before all the brewpubs popped up around the country.  Sign up for Big River's loyalty program for occassional email offers.   Bottoms up!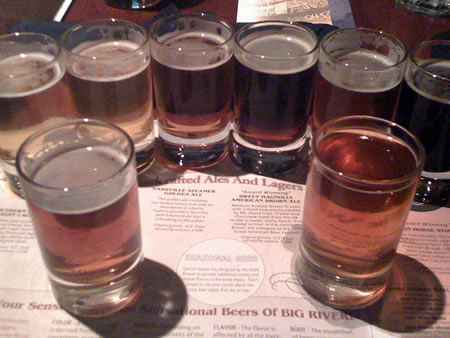 Cider & Dark. Cider & Dark at the Rose & Crown in EPCOT's United Kingdom.  It is Strongbow Cider with a shot of Crème de Cassis.  Also in the United Kingdom is the Snake Bite.  Guiness and Strongbow Hard Cider layered.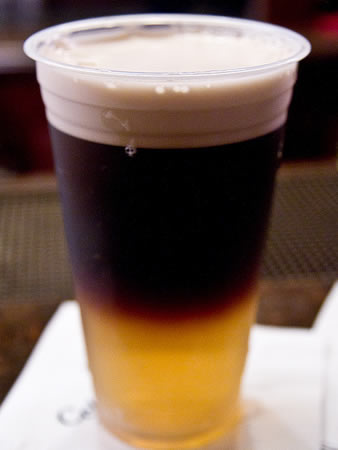 Picture Courtesy of Beers and Ears
Plum Wine. Plum Wine at the Kabuki Café stand near EPCOT's Japan Pavilion.  While you are here, you can also pick up some non-alcoholic Kakigori shaved ice for the kids.  kanpai!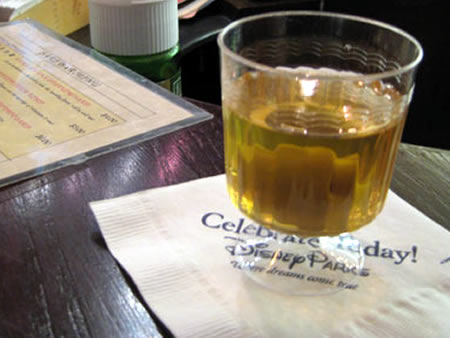 Photo courtesy of Party Through the Parks
Cucumber Margarita. Cucumber Margarita at La Cava del Tequila in EPCOT's Mexico Pavilion.  They also have tequila flights.  ¡Salud!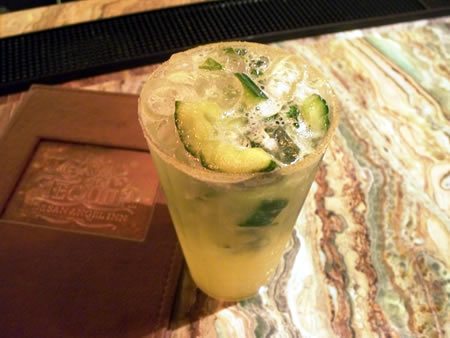 photo courtesy of Main Street Gazette
Looking for more Disney vacation tips, tricks and information?  Book with a travel agency that specializes in Disney Destinations.  We recommend The Magic for Less Travel.  The Magic for Less Travel is not just an Authorized Disney Vacation Planner, but one of only seven agencies in the country to receive Disney's highest designation as a Platinum Level Earmarked Agency. The Magic for Less Travel offers complimentary concierge planning services and would be happy to help you plan the vacation of your dreams.