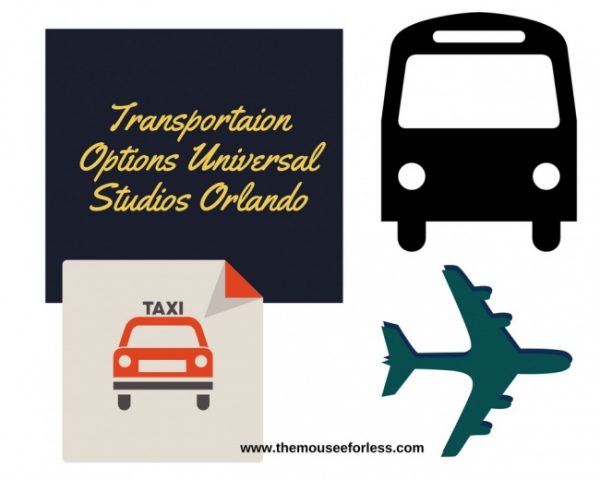 Depending on how your vacation is planned out, Universal Transportation could mean different things for you.   Are you spending your entire time at Universal Orlando?  In which case you are probably wondering about transportation from the airport, or parking information if you are driving your own vehicle.   Are you planning on a split stay partly on Disney property and partly on Universal property?   Then you are most likely looking for a one time transfer between the two areas.   Or do you plan on staying in one location such as Disney World for your vacation and just heading over to Universal for one or two days?

Planning a Universal Vacation?
Universal Transportation from MCO Orlando Airport
Universal Transportation offers their SuperStar Shuttle service provides dedicated welcome service and transportation between Orlando International Airport and our spectacular On-Site hotels.
Location: Orlando International Airport (MCO) Baggage Claim Level 2
On-Site Hotels Include:
• Universal's Cabana Bay Beach Resort
• Loews Sapphire Falls Resort
• Loews Royal Pacific Resort
• Hard Rock Hotel®
• Loews Portofino Bay Hotel
Round-Trip Pricing: $36 per person ages 10 and up, $26 for children ages 3-9, tax inclusive (Children ages 2 and under free)
• Guests with flight arrivals between 7:00 am and 8:30 pm will visit a designated Universal Orlando Resort Welcome Center upon arrival to receive your Travel Wallet with pre-printed package contents and Universal SuperStar Shuttle pick up instructions.
• Guests with flights arriving before 7:00 am and after 8:30 pm will receive advance instructions to collect the Univeral SuperStar Shuttle and Travel Wallet with pre-printed package contents.
Driving your own vehicle to Universal Orlando?   Check out Univeral Orlando Resort Parking Information
Universal Transportation between Walt Disney World Resort and Universal Resort
Splitting a vacation between Walt Disney World and Universal Orlando is a popular choice for many travelers.  Wondering about your Universal Transportation options if you are doing a double theme trip?
Of course, there are two options when splitting your time between the two locations:
Guests can split their vacation into two stays, spending half their time at a Walt Disney World resort, then transferring over to an onsite Universal resort. There are some advantages to this. Universal guests staying onsite at any of the hotels get early entry into the parks and more exclusive perks. Those staying at select hotels onsite (Royal Pacific Resort, Hard Rock Hotel, or Portofino Bay Hotel) also receive unlimited Express Pass access.  Your best bet to transfer to the 2nd resort is either a taxi, uber, or possibly a rental car.  Any of these options would offer you a grocery stop if you wanted, and make transferring baggage easy.
Or, guests may choose to create a home base during their vacation and commute from Walt Disney World to Universal Studios for a day or two.
There is an additional option for doing a home base at Disney World, a package including tickets and transfers mentioned below.
Personal or Rental Car
If you have traveled by personal car or have rented a car for your transportation, your problem is solved. However, remember to factor in the parking fee once you get to Universal. Your Disney parking permit won't work there anymore, and Universal hotels will impose a parking fee for guests.
Visit our Universal Orlando Resort Parking page to figure in parking costs.
Taxi or rideshare such as Uber or Lyft
Another option is a taxi; the estimated fare is $40 each way.  Just as when changing resorts completely, getting a taxi in the morning should be simple There is a website called Taxi Fare Finder that can give you a general idea of what the fare amount will be. Mears operates a great number of taxis in the area and also offers a taxi fare estimator. Both locations will be able to help call a taxi if there aren't any waiting at the resort already. There are taxi van options to accommodate larger parties or luggage.   If you are an Uber or Lyft user, you should be able to figure out approximate costs on your app.
Shuttle Service
Mears offers a shuttle service between the two destinations. The shuttle is approximately $20 per person, round trip. There is a schedule for drop-off and pick-up, so guests won't have the ability to just pop back to their resort at a moment's notice. But the service is useful and eliminates parking fees, and finding your way around an unfamiliar city. To book, contact Mears at www.MearsTransportation.com or 407-423-5566.
For guests who do not want to stay at a Universal hotel, but simply visit the parks for a few days, Universal offers a ticket option with shuttle transportation included. These are one- or two-day park-to-park tickets. Guests can contact the shuttle provider (Mears) 24-hours in advance to arrange times for their transfers.  This is a special ticketing option available only through your travel agent, so make sure you investigate before purchasing Universal admission. The shuttle is not available between the hours of 10:00 a.m. and 3:00 p.m.
Transfers from your Walt Disney World Resort to Universal and then the airport
For guests who start their vacation at a Disney resort, and need to transfer to a Universal resort, Universal offers "Take Two Transfers." Enjoy Meet & Greet Transfer service provided by Quick Transportation from your Walt Disney World hotel to your Universal Orlando Resort onsite hotel. When your vacation is complete, guests will be transported to Orlando International Airport for their flight home! The Take Two Transfer Ticket is available for $39 per person.
Prices and availability are subject to change in regards to Universal Transportation