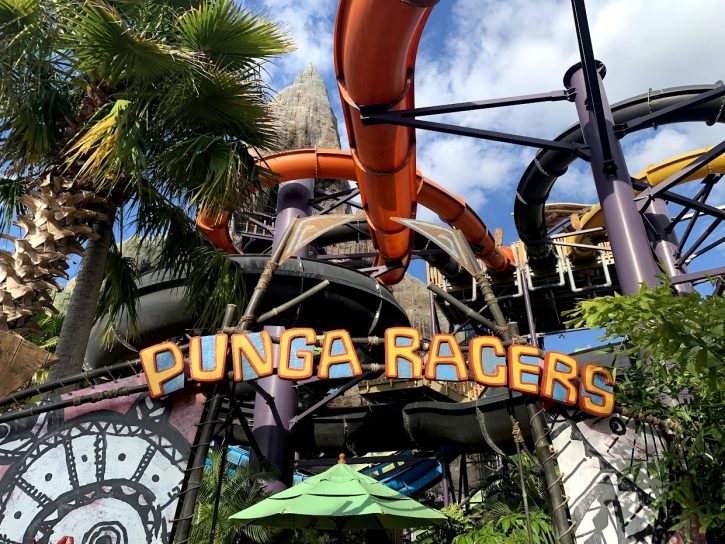 This waterslide is especially fun for families and friends visiting Volcano Bay at Universal Orlando Resort. Punga Racers sends 4 riders down their own separate slides racing to the finish line. Each rider lies belly-down on a manta ray mat (with handles) and starts out in the tunnel. As you wind down and around to the bottom get ready for the big splash at the finish line.
Ride Information  Ride Restrictions  Location  Tips

Planning a Universal Vacation?
Ride Information
Opening Date: May 27, 2017
Type of Ride: Water Ride
Age Recommendation: Children
Typical Wait Time: TapuTapu (virtual line)
Single Rider Line: Yes (single person ride)
Express Pass: Yes
Child Swap: No
Wheelchair Accessible: No
Ride Photo: Yes
Ride Restrictions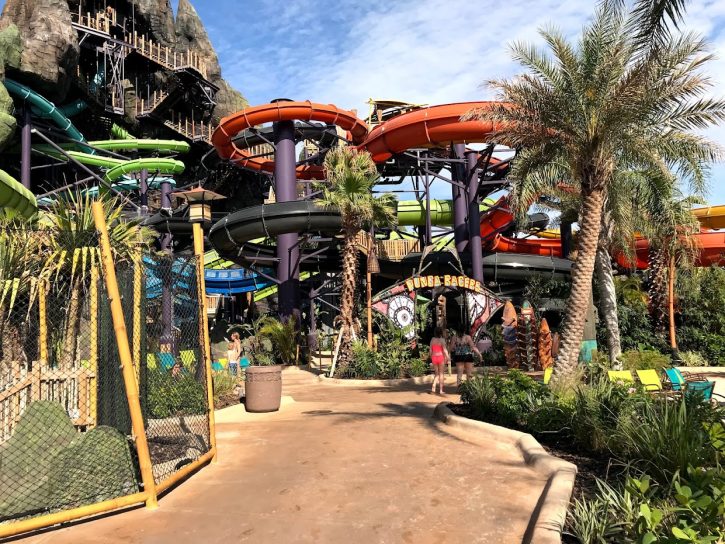 Height Restrictions: Minimum 42″ (106.7cm)
Accessibility Information: All Riders must be able to climb the stairs to the top of the attraction, as well as exit the landing pool without assistance.
Location
Nearby Attractions: Raki of Taniwha Tubes | TeAwa The Fearless River  | Maku & Puihi Round Raft Rides
Dining: The Feasting Frog | Kunuku Boat Bar | Bambu
The Mouse For Less Tips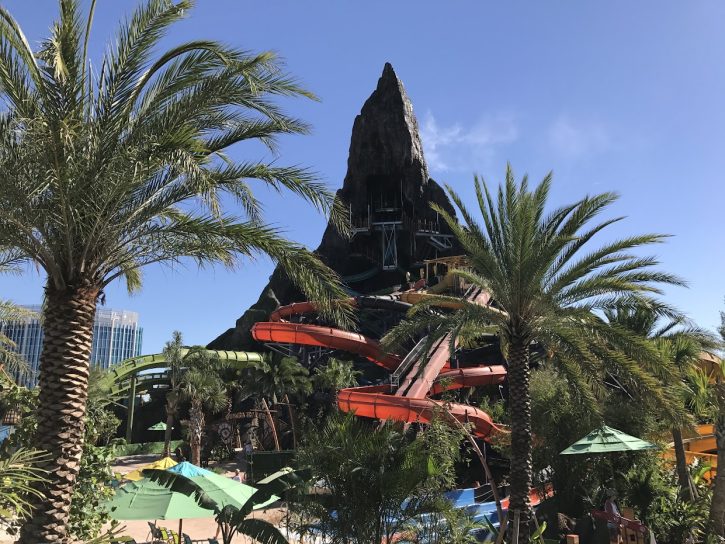 The Punga Racers attraction is great for groups visiting the park, however it is on the gentler side so younger children can really enjoy it.
Wait times can be hard to predict at Volcano Bay water theme park because of the TapuTapu wristband. Simply check in for the attraction and wait to be alerted when it is time for you to get in line.
With the Express Pass at Volcano Bay guests can even skip the check in with TapuTapu and head straight to the ride. This ride is fun, but if you are mostly adults you ay want to save your passes for some of the more popular attractions.
Punga Racers is one of the attractions participating in ride photos through My Universal Photos. Check out more info on My Universal Photos here.