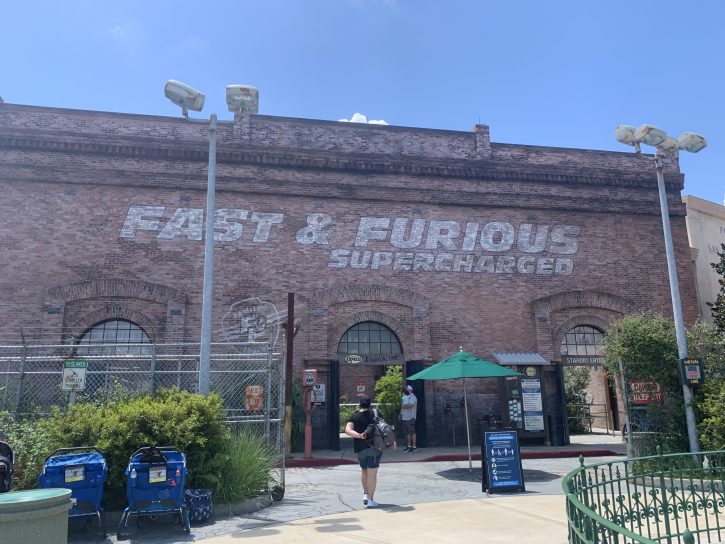 Join Dom and his family including Letty and Hobbs for one of their traditional backyard gatherings, until rivals show up and the chase ensues. Now you'll get to race with the crew for your life just like in the movies. While waiting in the queue area at this Universal Studios Florida attraction, guests will get to see many of the authentic cars from the Fast & Furious saga.
Ride Information  Ride Restrictions  Location  Fun Facts  The Mouse For Less Tips

Planning a Universal Vacation?
Ride Information
Opening Date: April 23, 2018
Type of Ride: Motion Simulator
Age Recommendation: All Ages
Ride Duration: 5 Minutes
Typical Wait Time: Virtual Line
Single Rider Line: Yes
Express Pass: Yes
Child Swap: Yes
Wheelchair Accessible: Yes
Ride Photo: Queue Area
Ride Restrictions
Height Requirements: 40″ (101.6cm) Minimum | Riders under 48″ (121.9cm) must be accompanied by a supervising companion.
Wheelchair Restrictions: Riders must transfer to manual wheelchair. Ask a ride attendant for assistance if you need one for temporary use. For more information on accessibility at Universal Orlando Resort, click here.
Location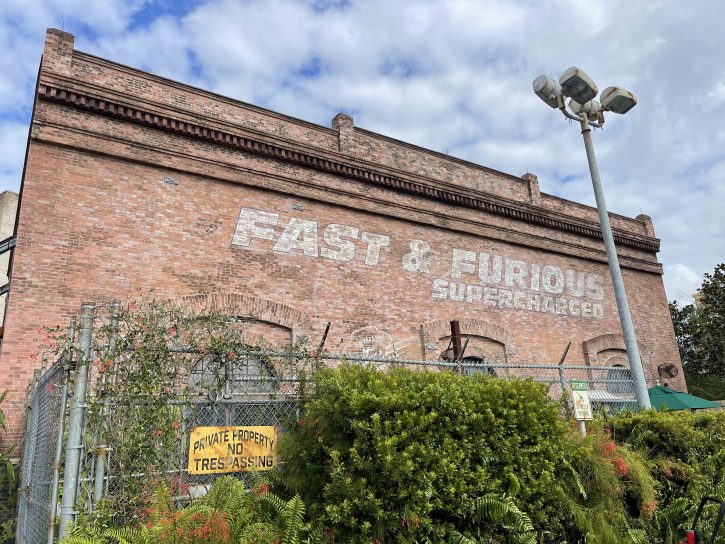 Nearby Attractions: Hogwarts Express King's Cross Station | Revenge of the Mummy
Dining: Louie's Italian Restaurant | Richter's Burger Co.
Shopping: Custom Gear | San Francisco Candy Factory
Did You Know?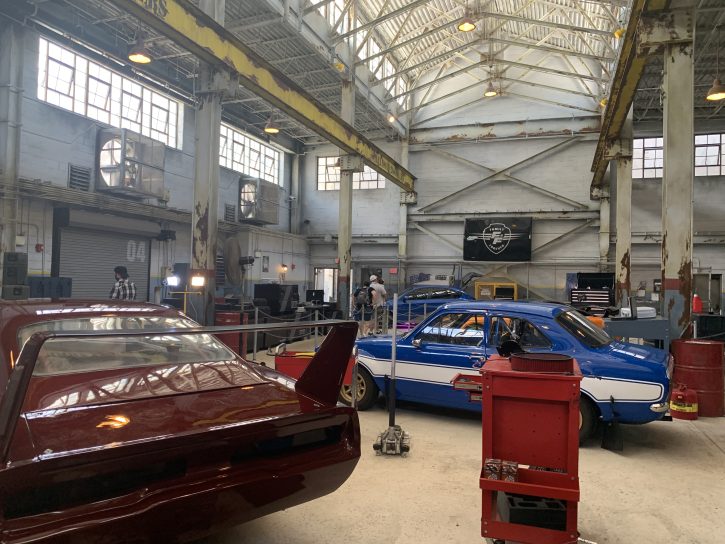 There are 15 Fast & Furious cars throughout the attraction and queue. See if you can remember which car belongs to which movie!
The opening date for Fast & Furious – Supercharged was April 23, 2018. However all the stars were there for the special nighttime opening May 2, 2018.
In 2013, the Fast & Furious star Paul Walker passed away; to honor his memory Universal creators was sure to have many of his photos in the "family room" of the attraction. There are also 6 bottles of Corona Beer at the table out back, as to not leave Paul Walker behind.
The Mouse For Less Tips
Guests riding Fast & Furious – Supercharged with an Express Pass will be able to skip the return time process and get straight on the ride. This is great for day that are at the peak of the season.
This Universal Orlando Resort attraction is similar to Skull Island: Reign of Kong in that the ride vehicles and scare-factor are about the same. If you have younger children who are not into the big drops and upside down attractions, this is a safe one for the whole family.
Parents visiting with children who may need to use the child swap feature will be happy to know it's not just  a room of hollering little ones. In this particular child swap room kids can play with remote control cars around a small scale city.