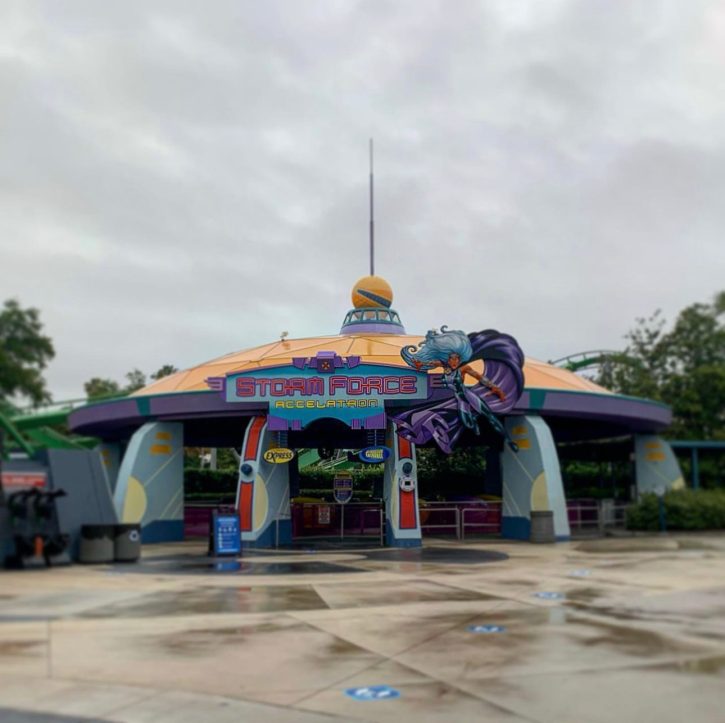 In this attraction Professor Xavier and Super Hero Storm will need your help to stop the Evil Magneto. When you board the ride vehicle (professor Xavier's power generator) you will need to spin the wheel to create a thunder storm that will allow Storm herself to foil Magneto's plan. Storm Force Accelatron at Universal Islands of Adventure is very similar to Magic Kingdom's Teacup ride at Walt Disney World so guests of all ages will enjoy the ride!
Ride Information  Ride Restrictions  Location  Fun Facts  Tips
Ride Information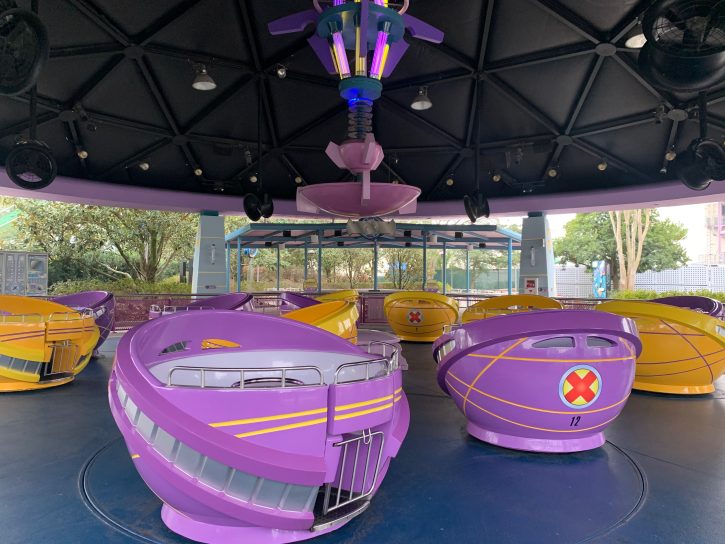 Opening Date: May 28, 2000
Type of Ride: Spinning
Age Recommendation: All Ages
Duration of Ride: 4 Minutes
Typical Wait Time: 10 – 20 Minutes
Single Rider Line: No
Express Pass: Yes
Child Swap: Yes
Wheelchair Accessible: No
Ride Photo: No
Ride Restrictions
Height Requirements: There is no height requirement to ride Storm Force Accelatron, however riders under 48″ (121.9cm) must have a supervising companion to ride with.
Location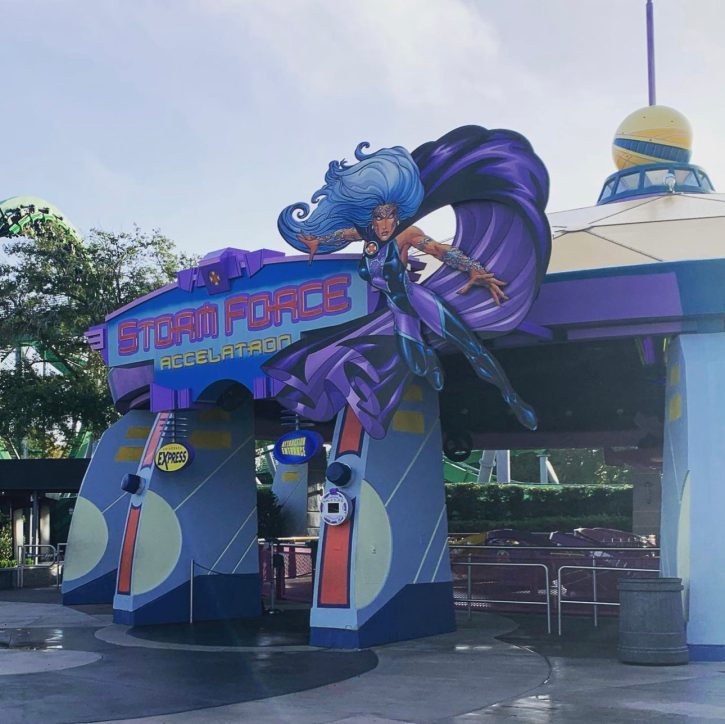 Nearby Attractions: The Incredible Hulk Coaster | The Amazing Adventures of Spider-Man
Dining: Café 4 | Captain America Diner
Shopping:  Marvel Alterniverse Store | Spider-Man Shop
Did You Know?
Storm Force Accelatron is the only attraction that does not have a height requirement, outside of Seuss Landing.
Storm's power comes from the natural elements of the earth. Did you know Storm comes from a line of African priestesses whom all wield special powers.
Islands of Adventure was added to the Universal Orlando Resort in 1999, but Storm Force Accelatron wasn't added until a year later.
The Mouse For Less Tips
The average wait time for Storm Force Accelatron is about 10 – 20 minutes, however because this ride is tucked away behind The Incredible Hulk Coaster it rarely gets close to the latter. Express Passes should be saved for more popular rides.
If you are prone to nausea when it comes to motion sickness you may want to skip this one.
The great thing about this one is that you can control how fast you spin within your ride vehicle. This helps for those who want to ride but may be a little nervous when it comes to motion sickness.