Disney California Adventure Resort | Buena Vista Street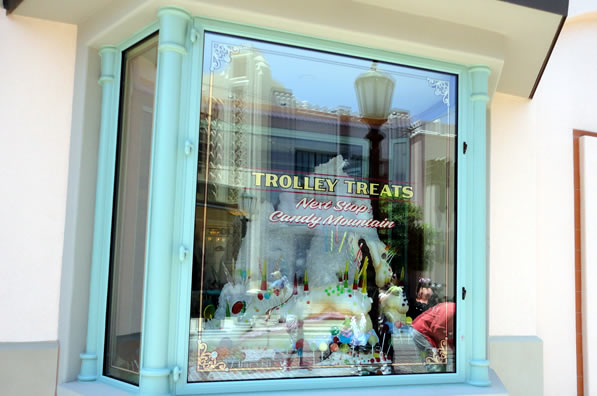 Sweets of all varieties await you in this deliciously treat shop. Take your pick from freshly made cookies, muffins, fudges, chocolate covered treats or caramel apples or large variety of pre-packaged classic goodies. If you're lucky you might even see the Master Candy Smith at work!  Holidays often have special offerings that you will not find any other time of the year or in any other shops on property, so make sure and check to see what they have whipped up.   We dare you!

Trolley Treats offer Disney caramel and candied apples which are of course more magical than those available anywhere in the world displayed in a lovely case all their own.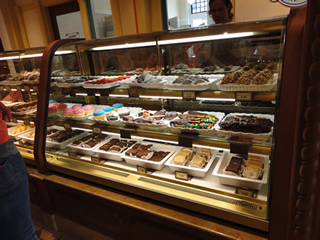 These freshly made treats at Trolley Treats will make you want to save some room after your meal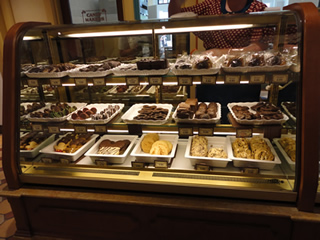 Cookies, Brownies, fudge, cupcakes, bon bons, truffles and everything your sweet tooth could want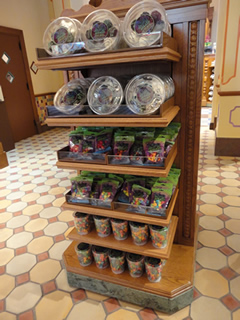 The options continue on at Trolley Treats with some prepackaged fun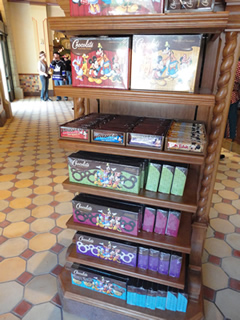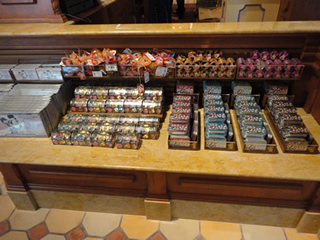 Some treats at Trolley Treats are all wrapped up and great for taking home for you or friends.  Just be careful with chocolate that you keep it in a cool place so it doesn'ts melt before making it home!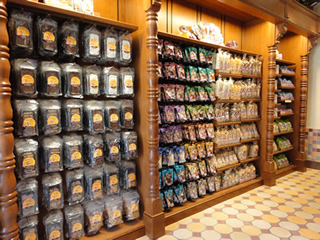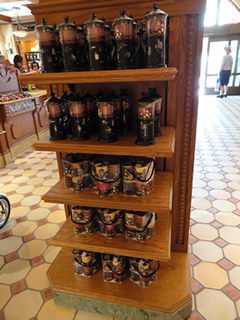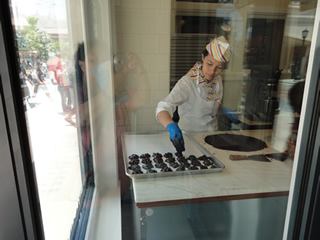 It is fun to watch the master candy smith even if you aren't hungry, kids and adults are entertained when they are available to show off their craft.   Did you know that candy making can be traced back to 2,000 BC in Egypt?
WARNING: that may change while you are watching.
** Offerings are Subject to Change Without Notice **
Return to Disneyland Resort Restaurant Menus main page 
Looking for more treats?  Check the offerings at the Jolly Holiday Bakery located in Disneyland Park
What else is available on Buena Vista Street?   Fiddler, Fifer & Practical Cafe (sponsored by Starbucks), Clarabelle's Hand-Scooped Ice Cream, Carthay Circle Restaurant, Carthay Circle Lounge