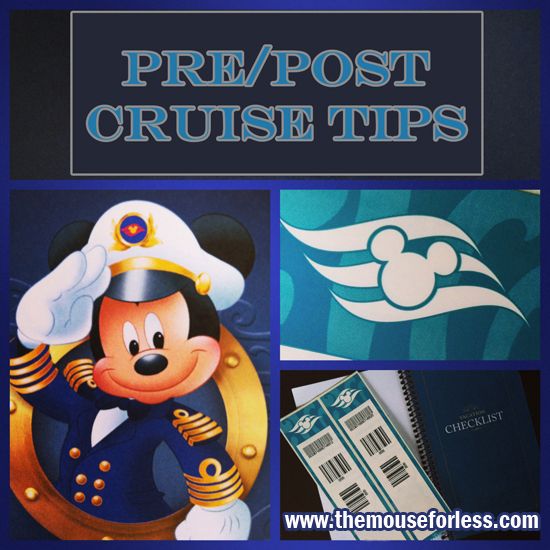 If you are taking a flight to your cruise, it is always recommended that you add a pre/post cruise stay to your cruise itinerary. There are many reasons for this recommendation:
Possibility of flight delays — With the increase in security measures and the fickle nature of airline travel, flights are often delayed. Add that to the unpredictability of weather, and you'll have a sure recipe for stress. This is especially true for pre-cruise flights. If your flight happens to get delayed and you miss the boat…well, you are up a creek without a paddle.
Possibility of misplaced/missing luggage — If you have the unfortunate bad luck of having your luggage get delayed, and your flight arrives the same day as your cruise departs, you will have to do without whatever you've packed in that piece of luggage during the duration of your cruise.
Start your vacation right — When you arrive the day before your cruise, you have a chance to relax and be ready for your vacation before boarding the ship. You'll be able to arrive at the port refreshed and ready for the total experience of the cruise.
Know what to pack in your day bag — Arriving the day before gives you a sense of what the weather will be like. You'll be better prepared with your carry-on day bag without having to either carry too much or not enough with you. It's convenient to have some necessities with you while waiting for the rest of your luggage to arrive at your stateroom.
A post cruise stay is not as essential, but would be a great way to explore the area before departing for home. What better way to complete your trip than to take the day (or two) exploring attractions close to the port to ending your vacation?
The two common areas for pre/post cruise stays are either near the airport or near the cruise port, although anywhere in between would be good possibilities as well. (A good idea would be to make your vacation a land/sea vacation and visit Walt Disney World prior to cruising if you are sailing from Port Canaveral.)
Airport area hotels generally have complimentary shuttle service to/from the airport, so that you will not have to pay for one extra leg of travel if you are not renting a car. Cruise port area hotels give the added excitement of being near the port and some have special pre/post cruise deals as well. Many hotels close to the cruise port will offer some sort of transportation to the ships at a nominal fee. Be sure to check with the hotel before making a reservation to see what your transportation options are.
When planning your cruise, take into consideration those days before and after in order to help alleviate some stress of travel.