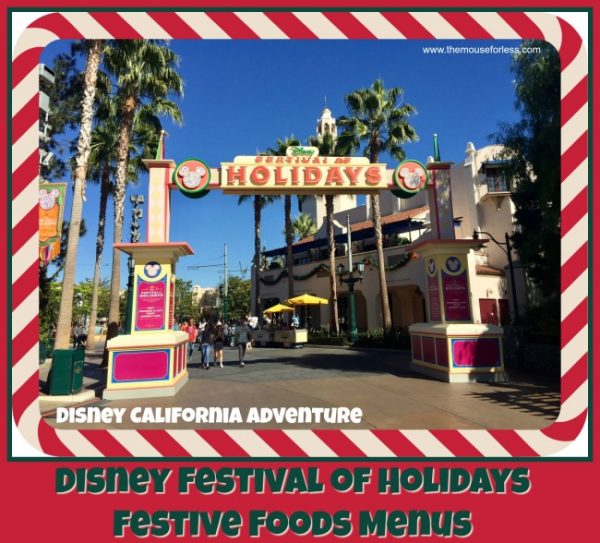 At the Festive Foods Marketplace Kiosks during the Disney Festival of Holidays, you will be able to nosh your way through holiday favorites in a culinary celebration of different cuisines and traditions. From belly-loving bites to spirited libations and decadent desserts—there's a world of possibilities to please your palate at these marketplace kiosks during Disney Festival of Holidays at Disney California Adventure.  Prices average from $4 – $6 per dish at the Festive Foods Marketplace booths. Beverages range from $5.00 – $16.00. Take a look at the Festive Foods Marketplace Menus.
This year's Festive Foods Marketplace returns in the Fall of 2019! Check back here for updated details coming soon.
Chips, Breads & Holiday Spreads Making Spirits Bright Joy to the Sauce Spicy Celebrations Brews & Bites Holiday Duets Classic Crocks & Casseroles Blissfully Braised A Twist on Tradition Winter Sliderland Grandma's Recipes Festive Holiday Extras
Festive Foods Marketplace Kiosk Menus
Menu items and prices re from previous Festive Foods Marketplaces, new information coming soon.
Chips, Breads & Holiday Spreads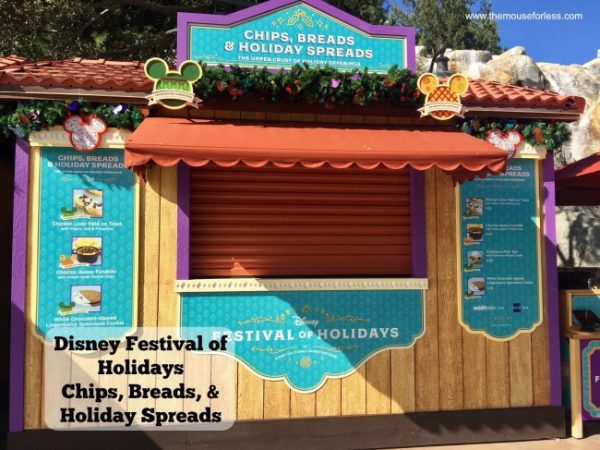 Food
Chicken Liver Pâté on Toast with Cherry Jam and Pistachios – $5.50
Chorizo Queso Fundido with House-made Tortilla Chips – $6.00
Cranberry Pear Tart with Rosemary-infused Cream – $4.50
White Chocolate-dipped Lingonberry Speculoos Cookie – $3.75
Beverages
smartwater – $4.25
Dasani Bottled Water – $3.75
Making Spirits Bright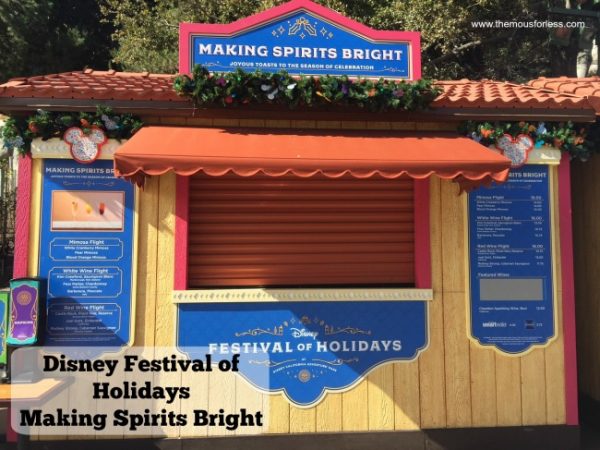 Beverages
Flight – Mimosa- $16.00
White Cranberry Mimosa – $14.00
Pear Mimosa – $14.00
Blood Orange Mimosa – $14.00
Flight – White Wine – $16.00
Kim Crawford, Sauvignon Blanc, Marlborough, New Zealand – $13.00
Fess Parker, Chardonnay, Santa Barbara County – $10.75
Bartenura, Moscato, Italy – $10.75
Flight – Red Wine – $16.00
Castle Rock, Pinot Noir, Reserve, Russian River Valley – $10.75
Joel Gott, Zinfandel, California – $13.00
Rodney Strong, Cabernet Sauvignon, Sonoma County – $11.75
Chandon Sparkling Wine, Brut, California – $12.00
Featured Wines Available
smartwater – $4.25
Dasani Bottled Water – $3.75
Joy to the Sauce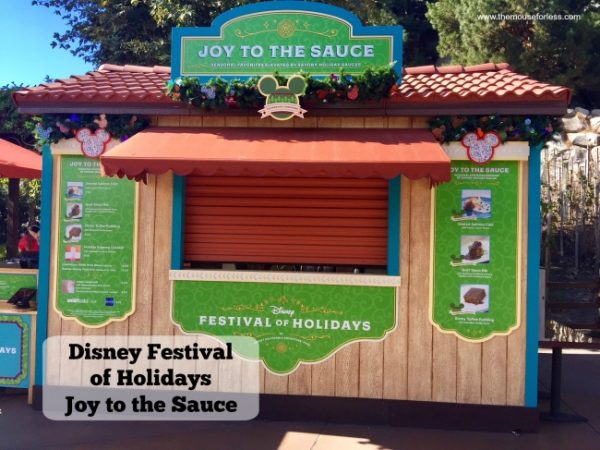 Food
Seared Salmon Filet with Lemon Caper Sauce – $7.50
Beef Short Rib with Smashed Potatoes and Gravy – $7.75
Sticky Toffee Pudding with Brandied Vanilla Sauce – $4.50
Beverages
Holiday Eggnog Cocktail with Whipped Cream and Nutmeg – $11.75
Conundrum, White Wine Blend, California – $14.00
Rodney Strong, Pinot Noir, Russian River Valley – $12.00
Apple Lemonade with Whipped Cream and Caramel – $5.00
smartwater – $4.25
Dasani Bottled Water – $3.75
Spicy Celebrations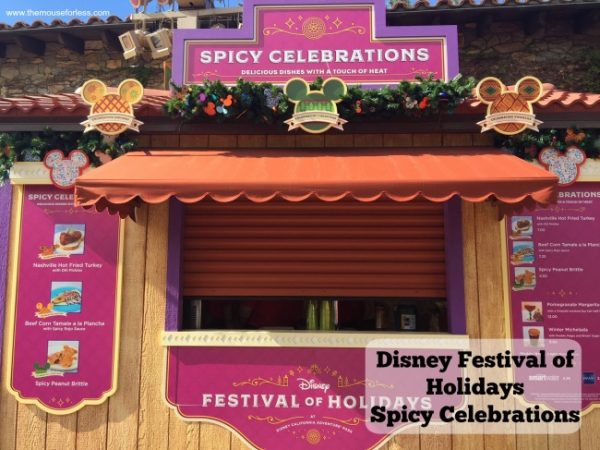 Food
Nashville Hot Fried Turkey with Dill Pickles – $7.00
Beef Corn Tamale a la Plancha with Spicy Rojo Sauce – $7.25
Spiced Peanut Brittle – $4.50
Beverages
Pomegranate Margarita with a Chipotle-smoked Sea Salt Half-Rim – $12.00
Winter Michelada with Modelo Negra and Brown Sugar Rim – $9.50
Modelo Negra, Lager, Mexico – $9.50
smartwater – $4.25
Dasani Bottled Water – $3.75
Brews & Bites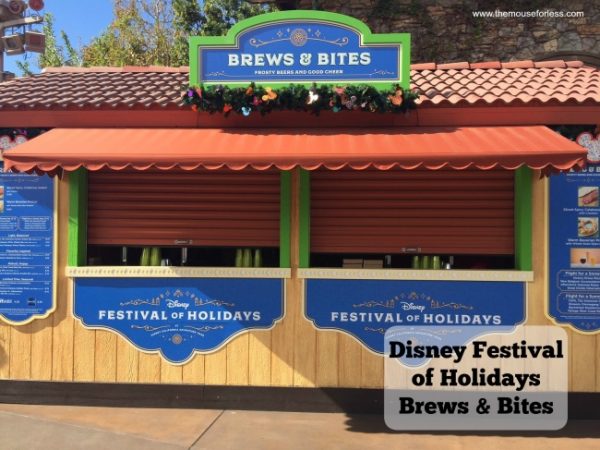 Food
Sliced Spicy Calabrese Salami with Crackers – $5.00
Warm Bavarian Pretzel with Whole-Grained Dijon Mustard -$5.00
Beverages
Flight for a Snowy Day – Victory Prima Pilsner; New Belgium Accumulation White IPA; Aftershock Oatmeal Raisin Cookie Ale; Great Divide Hibernation Ale – $13.75
Flight for a Sunny Day – TAPS The American Cream; Brewery Ommegang Witte; Backstreet Raspberry Sour; Refuge West Coast Red Ale – $13.75
TAPS Brewery, The American Cream, Cream Ale, Brea – $9.75
Brewery Ommegang, Witte, Wheat Ale, New York – $9.75
Victory Brewing Company, Prima, Pilsner, Pennsylvania – $9.75
Aftershock Brewing Co., Oatmeal Raisin Cookie Ale, Temecula – $9.75
Backstreet Brewery, Raspberry Sour, Anaheim -$9.75
Refuge Brewery, West Coast Red Ale, Temecula – $9.75
Stone Brewing, IPA, San Diego – $9.75
Unsung Brewing Company, Naturia, Double IPA, Anaheim – $9.75
New Belgium Brewing Company, Accumulation, White IPA, Colorado – $9.75
Karl Strauss Brewing Company, Holiday Porter, San Diego – $9.75
Great Divide Brewing Co., Hibernation, English-style Old Ale, Colorado – $9.75
smartwater – $4.25
Dasani Bottled Water – $3.75
Holiday Duets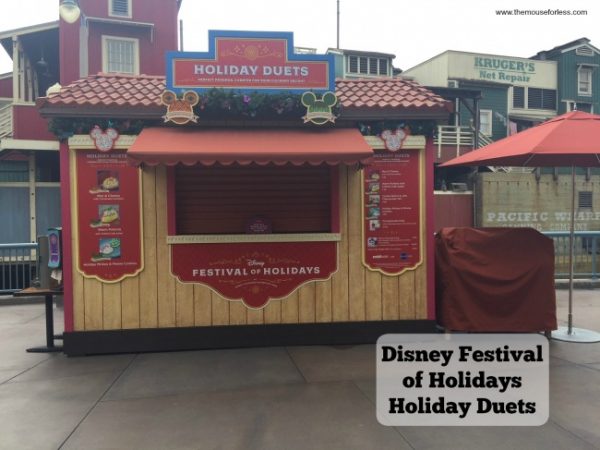 Food
Macaroni and Cheese with Cornbread Crumbles – $7.25
Warm Polenta and Chilled Crab Salad – $7.50
Cookie Butter and Jelly Cheesecake – $4.50
Holiday Mickey and Minnie Cookies – $7.00
Beverages
Pomegranate Mule with Pomegranate Seeds and Rosemary Sprig – $13.00
Warm Chocolate Float with Whipped Cream and Brownie Crumbles – $5.50
Fever-Tree Ginger Beer – $6.00
smartwater – $4.25
Dasani Bottled Water – $3.75
Classic Crocks & Casseroles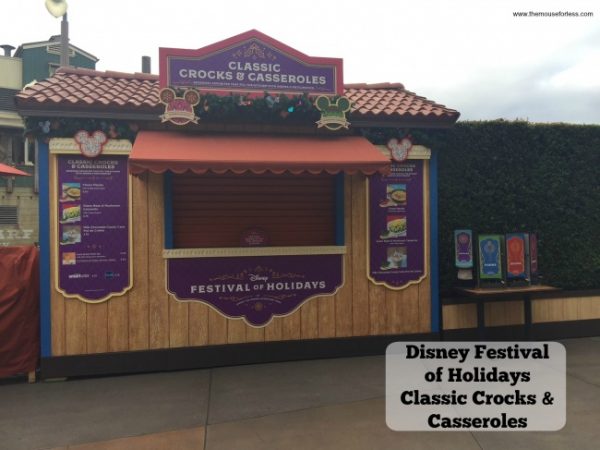 Food
Chana Masala with Grilled Garlic Naan – $6.50
Green Bean and Mushroom Casserole with Crispy Onions – $5.75
Milk Chocolate-Candy Cane Pot de Crème – $4.25
Beverages
Iced Green Mint Tea with Mint Sprig – $5.00
smartwater – $4.25
Dasani Bottled Water – $3.75
Blissfully Braised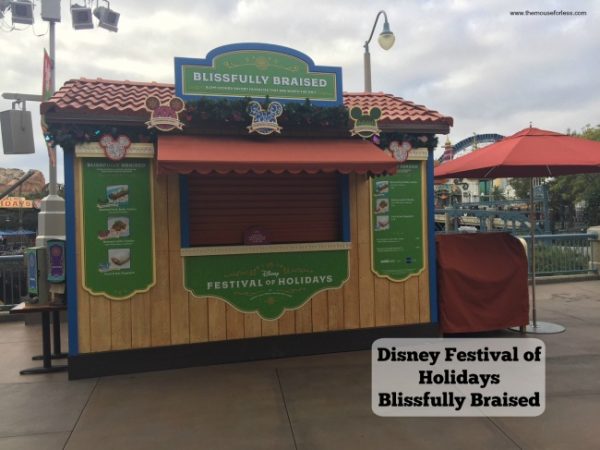 Food
Braised Pork Belly Adobo with Garlic Fried Rice – $7.50
Braised Lamb Cheeks with Mediterranean Cauliflower – $7.75
Fruit and Nut Rugelach – $4.50
Beverages
ACE Premium Craft Cider, Apple, Hard Cider, Sebastopol – $9.50
Figueroa Mountain Brewing Co., Hoppy Poppy, IPA, Buellton – $9.50
smartwater – $4.25
Dasani Bottled Water – $3.75
A Twist on Tradition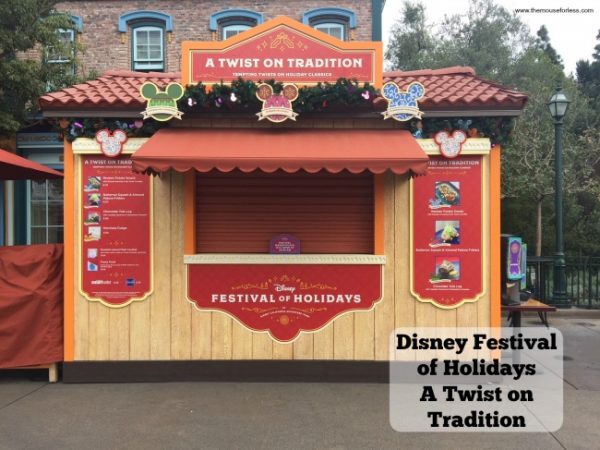 Food
Reuben Potato Smash with Russian Dressing and Rye Toast Crumble – $6.75
Butternut Squash and Almond Pakora Fritters – $6.00
Chocolate Yule Log with Candied Chestnuts and Clementine Compote – $5.00
Horchata Fudge -$4.50
Beverages
Pumpkin-spiced Float Cocktail with Cream Liqueur, Vanilla Ice Cream and Pumpkin Seed Brittle – $13.00
Frosty Frosé – Frozen Rosé, Blue Curaçao and White Cranberry Juice with a Mint Sprig – $13.00
smartwater – $4.25
Dasani Bottled Water – $3.75
Winter Sliderland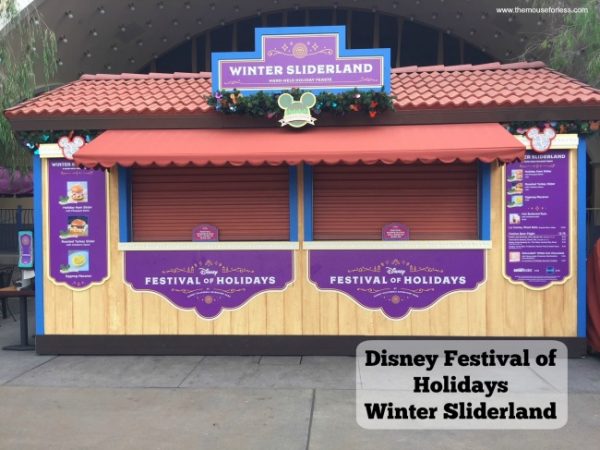 Food
Holiday Ham Slider with Pineapple Relish – $7.50
Roasted Turkey Slider with Cranberry Sauce – $7.50
Eggnog Macaron – $5.00
Beverages
Hot Buttered Rum with Cinnamon Stick – $13.00
La Crema, Pinot Noir, Russian River Valley – $12.00
Festive Beer Flight – Bottle Logic Brewing, (714), Blonde Ale; Oskar Blues Brewery, Pinner, IPA; Barley Forge Brewing Co, The Patsy, Coconut Rye Stout; Modern Times Beer, Fruitlands, Passion Fruit and Guava Gose – $13.75
Bottle Logic Brewing, (714), Blonde Ale, Anaheim – $9.75
Oskar Blues Brewery, Pinner, IPA, Colorado – $9.75
Barley Forge Brewing Co., The Patsy, Coconut Rye Stout, Costa Mesa – $9.75
Modern Times Beer, Fruitlands, Passion Fruit and Guava Gose, San Diego – $9.75
Ghirardelli White Hot Chocolate with House-made Cinnamon Marshmallow – $5.00
smartwater – $4.25
Dasani Bottled Water – $3.75
Grandma's Recipes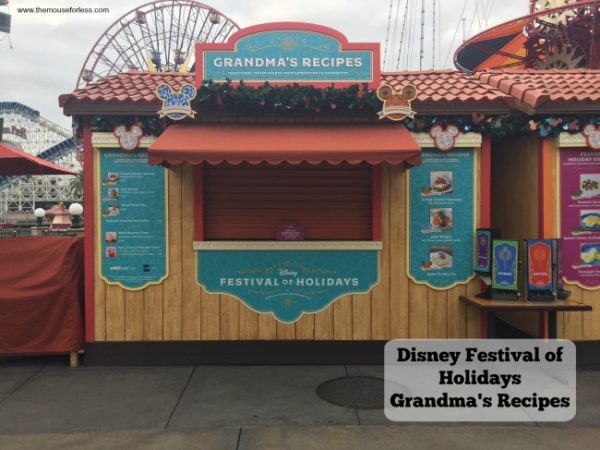 Food
Grilled Chicken Sausage with Red Beans and Rice – $7.25
Beef Brisket with Brown Sugar-glazed Carrots – $7.75
Sweet Potato Pie – $4.50
Molasses Gingerbread Cookie – $3.75
Beverages
Warm Bourbon Cider with Bourbon-infused Marshmallow – $12.00
Merry Cherry Pineapple Punch with Assorted Jellies – $5.00
smartwater – $4.25
Dasani  Bottled Water – $3.75
Festive Holiday Extras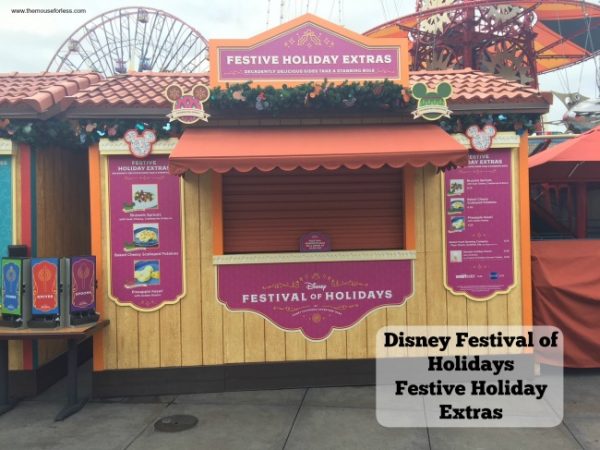 Food
Brussels Sprouts with Goat Cheese, Cranberries and Bacon – $6.75
Baked Cheesy Scalloped Potatoes – $6.50
Pineapple Kesari with Golden Raisins – $4.25
Beverages
Ballast Point Brewing Co., Piper Down, Scottish Ale, San Diego – $9.75
Sherbet Holiday Punch – $5.00
smartwater – $4.25
Dasani Bottled Water – $3.75