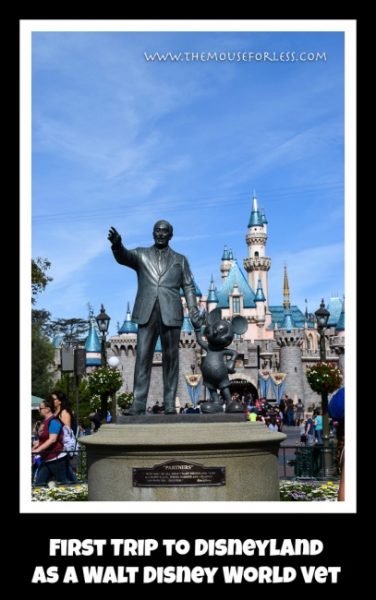 For many Disney fans, when they think of going on a Disney vacation, they are thinking of Walt Disney World. It's size, scope, and marketing make Disney World the go to place for those not originally from California. But after experiencing the "wonder" of the World, many Walt Disney World experts will decide it is time for them to see where it all began: Disneyland.
In doing so, Walt Disney World vets might feel a little bit like they got sent to the Twilight Zone the last time they rode on Tower of Terror. Starting to plan can feel like preparing to go back to your hometown, but seeing that there is a new high school, you don't quite remember that gas station, and a major road has been rerouted. At all times everything seems very familiar and incredibly foreign. Below are some tips to make the most of your trip to the Happiest Place on Earth.
Hotel ConsiderationsProximity Dining
Hotel Considerations
One big part of any Disney vacation, where to stay, is one of the differences that can be hard to wrap your mind around as a Walt Disney World veteran. Those used to the on-site options in Orlando might immediately look to the Disney owned options. However, at Disneyland there are only three, Paradise Pier (a retrofitted hotel originally built and run by the Tokyu group), the Disneyland Hotel (who's history dates back nearly to the park's founding), and the Grand Californian Hotel and Spa.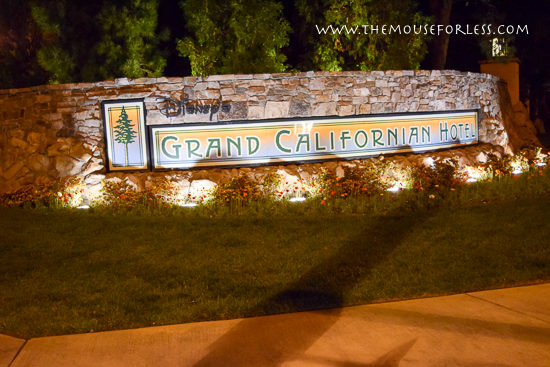 Of the three, Disney's Grand Californian Hotel will likely feel the most familiar to Disney World aficionados. It was designed by architect Peter Dominick, who was also the designer for Disney's Wilderness Lodge and Disney's Animal Kingdom Lodge and has a section of Disney Vacation Club (DVC) villas. Note: with only 50 units this is the smallest of all the DVC resorts and is one of the most challenging at which to get a reservation.
All three of the Disneyland Resort hotels have early morning Extra Magic Hours that switch between the two parks – an even more useful perk than at Walt Disney World. Disney's Grand Californian also has a special entrance directly into Disney's California Adventure.
One of the big differences between Disneyland and Disney World, hotel-wise, is how close the non-Disney hotels are to the parks. Disneyland is where the idea of Good Neighbor hotels came from, and here they really and truly are neighbors. Some of these hotels are literally a block away from the parks, something that is jarring and unthinkable to those only familiar with the bubble of Walt Disney World.
Proximity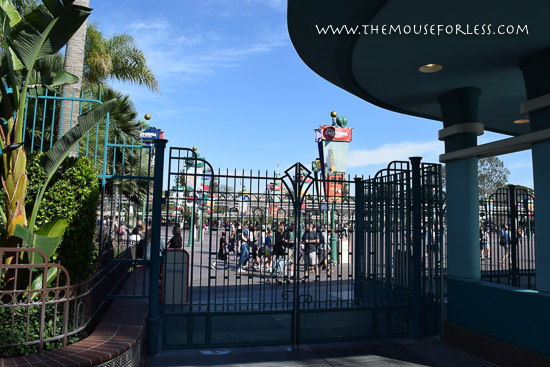 Like with the hotels, one of the features of the Disneyland Resort as a whole is compactness. Disneyland and Disney's California Adventure are connected by a plaza and Downtown Disney. If you had a decent arm, you could probably stand between the parks, throw something, and hit them – they are that close. This has a great impact on touring strategy, and also makes the parkhopper add-on to tickets almost a necessity.
Dining
Walt Disney World planners know the deal – at exactly 7:00 a.m. Eastern Time, 180 days before the start of your vacation you need to be at your computer ready to make Advance Dining Reservations for your vacation to have a chance of getting any of the "good" restaurants. While this might be slightly exaggerated for Walt Disney World, it is not the case at all for those traveling to the Disneyland resort. First, Disneyland Resort dining reservations don't open until 60 days before the day of the reservation. Second, the process and competition is not anywhere near as intense as it is at Walt Disney World. You will still likely want to make reservations for "important" meals, but it is no where near as cutthroat.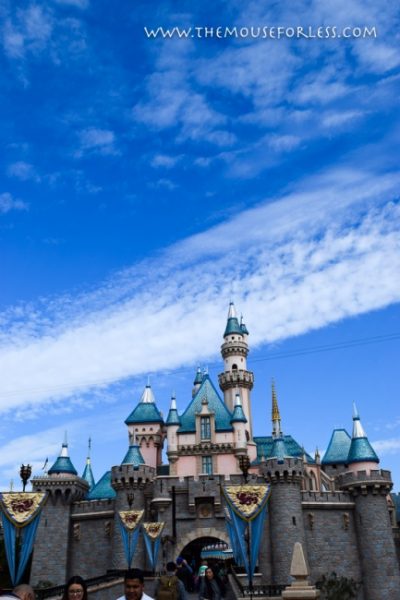 With our modern connectedness, it is sometimes hard to experience something truly new, but heading out to see Walt's park might be that experience for you. With all of the surreal-ness of seeing maps that aren't quite right, or castles that aren't quite the right color or shape, it can be really exciting to experience something that is not only brand new to you, but is also laden with the history and inspiration that has since spread to Orlando and across the world.
Looking for that perfect cruse or a discounted rate for your Disney World Vacation? Let The Magic for Less Travel, an Authorized Disney Vacation Planner, work for you. Their concierge services are always provided free of charge, while The Magic for Less Travel will help you find the best published or unpublished discount for your vacation. Already have a vacation booked directly with Disney? Contact The Magic for Less Travel to see if they can help you find a lower rate.
GET A FREE QUOTE NOW!