May 3 and May 9, 2018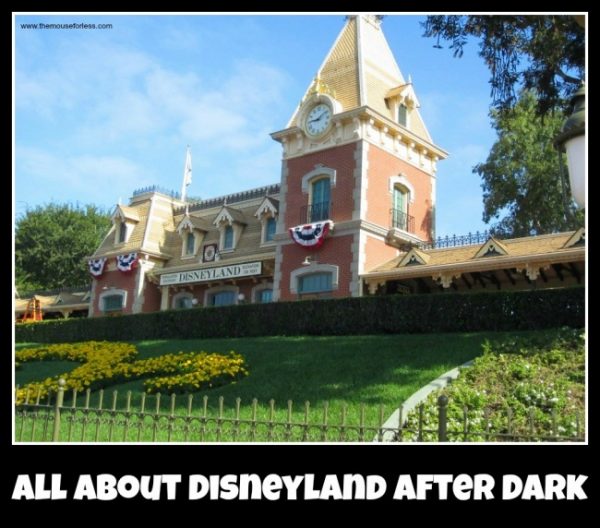 Disneyland After Dark
When night falls, the Disneyland Resort lights up with even more magic! With Disneyland After Dark, you will be able to experience this enchanting time with a new series of events. Disneyland After Dark features can't-miss experiences featuring specialty entertainment, themed food, collectible merchandise and more. Each event features a different theme; this time, the theme is Star Wars Nite!
Star Wars Nite
During Disney After Dark – Star Wars Nite, immerse yourself in all things Star Wars! Guests are invited to an incredible event that includes special after-hours park access to Star Wars-inspired entertainment, characters, themed menu selections and more. This Disney After Dark event is just in time for the May 25 release of Solo: A Star Wars Story. This intergalactic gala also has a goal to build excitement for the highly anticipated opening of Star Wars: Galaxy's Edge.
The initial event on May 3 is sold out, however, Disney just announced a second event, which will take place on May 9. Tickets for the May 9 event will go on sale on May 1.
Events
May 9 Only
Solo: A Star Wars Story Pins
Be among the first to collect 2 movie-themed pins from Solo: A Star Wars Story. Limited quantities available only while supplies last.
Book Signing
Get a copy of It's Your Universe and have it signed by the author, Ashley Eckstein!
Acme Archives Artists Showcase
View an exhibit of original art inspired by Star Wars. Meet the artists and purchase a signed piece of artwork!
Say "Cheese!"
Let our photographers take your pics against special themed backdrops—including one not available on May 3! Plus, enjoy unlimited downloads of Disney PhotoPass photos taken during the event.
May 3 & May 9
March of the First Order Plus Character Encounters
Meet Rey and witness the March of the First Order featuring Captain Phasma!
Galactic Dance Party
Bust a move at this fun dance party.
Calling All Cosplayers!
Don a robe, break out those lightsabers and dress like your fave Star Wars' character.
Food and Beverage Offerings
Savor tasty Star Wars' specialty items created specifically for the event.
After-Hours Access to Attractions
You  can enjoy some of the park's most iconic attractions—including Star Tours – The Adventures Continue, "it's a small world," Big Thunder Mountain Railroad, Matterhorn Bobsleds, Jungle Cruise and the limited-time return of Hyperspace Mountain!
Imperial Keepsakes
Receive a souvenir lanyard and credential included with each ticket (lanyards and credentials are limited to one per ticketed person).
Details
Disney After Dark – Star Wars Nite will take place from 9:00 p.m. to 1:00 a.m., but Guests can begin to arrive at 6:00 p.m. The party costs $99 per person and tickets not required for children under 3 years of age. Parking is not included in the price. There is a limit of 8 tickets per person and no discounts apply.
Costume Guidelines
All Guests may dress as their favorite character, but may not pose for pictures or sign autographs for other Guests.
Costumes must be family-friendly and may not be obstructive, offensive, objectionable or violent.
Costumes may not contain sharp objects, pointed objects or materials that may accidentally strike another Guest.
Layered costumes or costume props that surround the entire body are strongly discouraged and may be subject to additional security screening.
Costumes may not reach or drag on the ground. (e.g., full-length Princess dresses).
For Guests Ages 13 and Under
Costumes may be worn as well as some masks, as long as the entire face isn't covered and eyes are visible.
For Guests Ages 14 and Older
Capes may be worn if the length does not go below the waist.
Themed T-shirts, blouses, sweatshirts and hats are permitted.
Acceptable accessories include transparent wings and tutus.
Headwear may be worn as long as it does not cover the face.
Masks of any kind may not be worn, except for medical purposes.