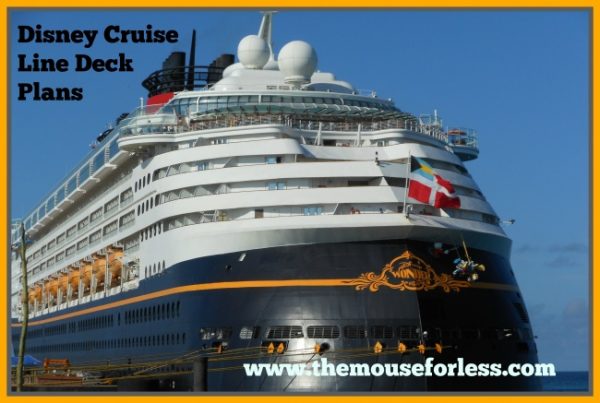 Deck 1 on the Disney Fantasy and Disney Dream is the location of both the health center and tender lobby. At the medical facility, a doctor and nurse are always on call for emergencies or illness that arise while sailing. The facility is also open limited hours for non-emergency walk-in visits. Deck 1 is also home to the tender lobby. The tender lobby is used for guests to board a tender (small boat) to take guests to shore. Tendering is required at only certain ports where the ships cannot dock safely alongside the pier.
Sail Dates and Itineraries – Disney Dream Sail Dates and Itineraries – Disney Fantasy
Disney Dream/Fantasy Deck 1 – Deck Plan

MouseForLess Disney Cruise Line Tips:

The number of outlets available in the stateroom is limited. If you have many electronic gadgets, it would be a good idea to bring a power strip in order to charge everything at the same time.

Can't decide between two appetizers, main courses or desserts on the dinner menu? You can choose more than one! That's one of the advantages of a cruise. You can choose to have all appetizers and desserts with no entree, or choose two main course and no appetizers. The choice is yours!
Return to Disney Cruise Line Deck Plans