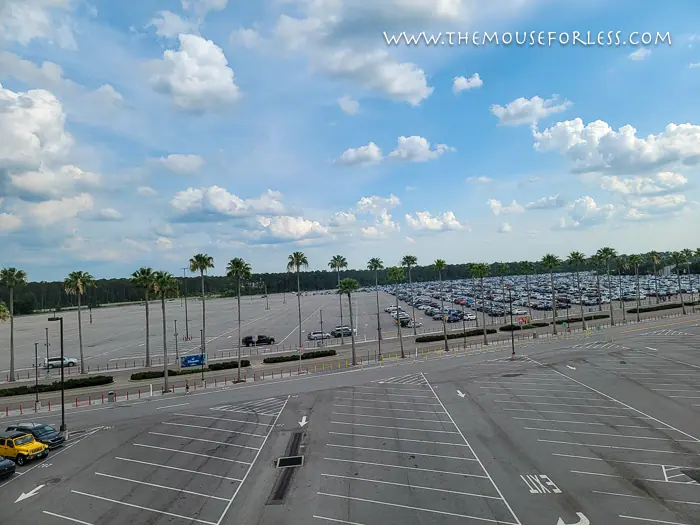 Parking at Walt Disney World is plentiful.  Here are descriptions of the parking fees and lots.
Fees Preferred Parking Magic Kingdom Epcot Hollywood Studios Animal Kingdom Disney Springs Water Parks Resorts TheMouseForLess Tips
Parking Fees
Day guests must pay a fee for parking at Walt Disney World theme parks. The daily parking fees are as follows:
Preferred parking – regular season: car or motorcycle – $45 – $50 per day (seasonal pricing)

Standard parking: car or motorcycle – $25 per day

Shuttle, Limo, Camper, Trailer or RV, Bus or Tractor Trailer – $30 per day
Guests pay one fee per day and the parking permit is good at all theme park lots. Keep your permit/receipt as proof of payment when moving to a different theme park on the same day.
Annual Passholders and guests staying at a Walt Disney World resort hotel receive complimentary parking when driving to Magic Kingdom, Epcot, Disney's Hollywood Studios, or Animal Kingdom.

Planning a Walt Disney World Vacation?
For a Free no-obligation quote, contact our sponsor
The Magic For Less Travel
. Services are provided free of charge and their expert planning advice will help you make the most of your vacation time and money.
Preferred Parking
Guests have the option of paying an extra fee to park closer to the theme park and water park entrances. This fee is varied depending on what time of year you'll be visiting. For regular days, the cost is $45 per vehicle. For peak days, the price is $50 per vehicle.
Theme Park Parking
Electric Vehicle Charging Stations
There are a number of ChargePoint charging stations available in the parking lots at Animal Kingdom, Epcot, Disney's Hollywood Studios, and Magic Kingdom themepark.  They are also available at Disney Springs and many of the resort hotels. These charging stations are available on a first-come, first-served basis.
Magic Kingdom
The parking lot at Magic Kingdom is at the Ticket and Transportation Center, approximately a mile from the theme park entrance. Guests will either walk or ride a tram to the Ticket and Transportation Center. Security and bag check for Magic Kingdom is located here. After going through security, guests need to take a monorail, ferry boat, or bus to the Magic Kingdom gates from the Ticket and Transportation Center.
The parking lots at the Ticket and Transportation Center are divided into 2 sections: Heroes and Villains. The Heroes lots include: Woody, Aladdin, Peter Pan, Simba, Mulan, and Rapunzel. The Villains lots include: Zurg, Jafar, Hook, Scar, Cruella, and Ursula. These parking lot divisions make it easier to find and get to your car after a fun day in the Magic Kingdom.
Epcot
Guests park at lots adjacent to the Epcot theme park. Lots are divided into two themes, "Earth" and "Space." The Earth side features Crush, Dory, HeiHei, and Moana, while the Space side features Rocket, Gamora, WALL-E, and Eve. Guests may walk or take tram transportation (when available) to the Epcot entrance from the parking lots.
Disney's Hollywood Studios
At Disney's Hollywood Studios guests park in lots adjacent to the theme park. The lot names include: Mickey, Minnie, Jessie, Buzz, Olaf, and BB-8. Guests may walk or utilize tram service (when available) from the parking lot to the park gates.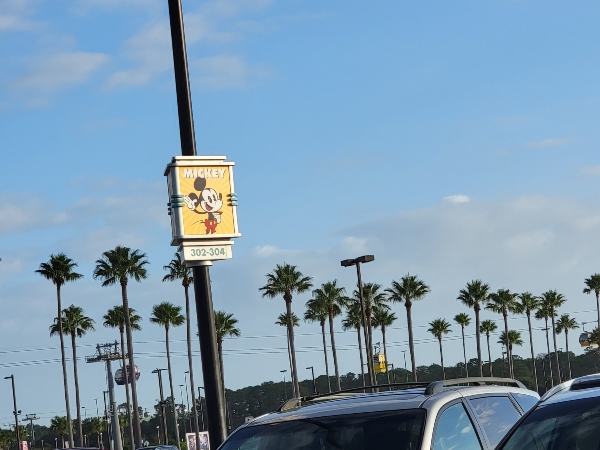 Disney's Animal Kingdom
At Disney's Animal Kingdom guests park adjacent to the park and may walk or utilize a tram to get to the park entrance. Lot names include: Peacock, Butterfly, Unicorn, Dinosaur, Yeti and Giraffe.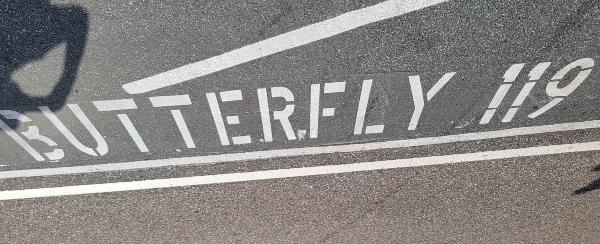 Disney Springs
There is no fee to park at Disney Springs. There are 3 parking garages, Orange, Grapefruit, and Lime, that feature great technology to improve parking. Outside the parking garages there are signs that lists the number of available spots, and above the parking spots are red and green lights that indicate whether the spots are occupied.  The Orange garage is closest to the Westside, and the Lime garage is closest to the Marketplace. The Grapefruit Garage is across Buena Vista Drive from the Lime garage, but there is a bridge for pedestrian use. In addition to the garages, there is also surface parking available, in the Mango, Strawberry, and Watermelon lots.
Water Parks
Parking at the water parks is complimentary. There are no trams in the water park lots. Guests must walk to the main entrance.
Resort Parking
Self Parking at Walt Disney World Resort Hotels is complimentary. Guests will be issued a parking permit upon check-in and that permit should be displayed in the car window when parking at the resort. Alternatively, Magic Bands may be scanned at the parking gates.
Guests visiting other resorts are permitted to park at the resort free of charge for a couple of hours. For example, guests with a dining reservation at a resort can park during their dining experience.
Valet parking at Walt Disney World is available at Deluxe Resorts. The fee is $33 per day, plus gratuity.
Self- Parking at the Swan and Dolphin is $32 and valet is $42. There is a $17 fee for parking at Shades of Green Resort. There are occasional, seasonal parking restrictions at other resorts, particularly during the Christmas season.
TheMouseForLess Tips for Parking at Walt Disney World

Make a point to note your parking location. Tram drivers will repeat the location over the loudspeaker. Write it down, take a photo, or make a note in your phone of the parking location. You can also use the "Car Locator" feature in the My Disney Experience app.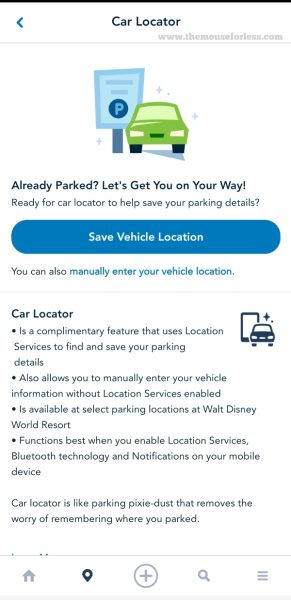 Take a look at how far your parking location is from the park entrance. Sometimes it's faster to walk to the entrance than take a tram.

Children need to be out of the stroller and the stroller folded before entering a parking tram. Keep this in mind when choosing which stroller to take on your trip.

 After parking at Walt Disney World, Guests should go to the front of the cars to assemble strollers, gather family members, etc. Be aware that cars will still be parking in the lot beside and behind your vehicle.

Epcot, Animal Kingdom, Magic Kingdom, Disney's Hollywood Studios, and Disney Springs now have ChargePoints in each of their parking lots. If you drive an electric car this is where you'll want to try and park. Charge your vehicle while you're out and get a "ping" notification when it's fully charged.