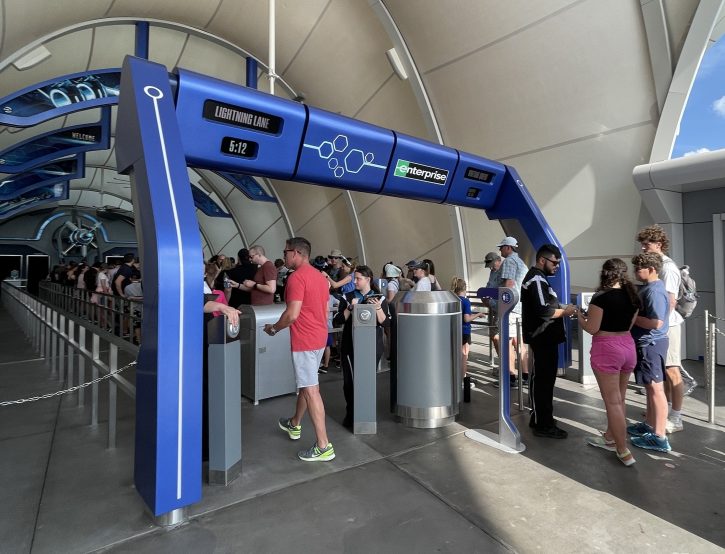 The Walt Disney World Resort offers the option for Guests to experience select attractions using a Virtual Queue. This option can be found in the My Disney Experience app and allows Guests to hold their place in line, while being able to do other fun offerings while they wait. So, instead of possibly waiting 3 hours physically in line for an attraction, Guests will be able to experience other activities in the park and then being able to experience the attraction with the Virtual Queue with a lesser wait at a later time in a physical line.
What Is a Virtual Queue?
From time to time, a Virtual Queue may be used for select attractions or experiences. When it is in place, Guests are able to request to enjoy that attraction later in the day. Do keep in mind that a standby queue will not be available. The only way for Guests to experience that particular attraction will be to use the Virtual Queue. The will need to use the My Disney Experience app to enter the attraction or experience.
How Does The Process Work?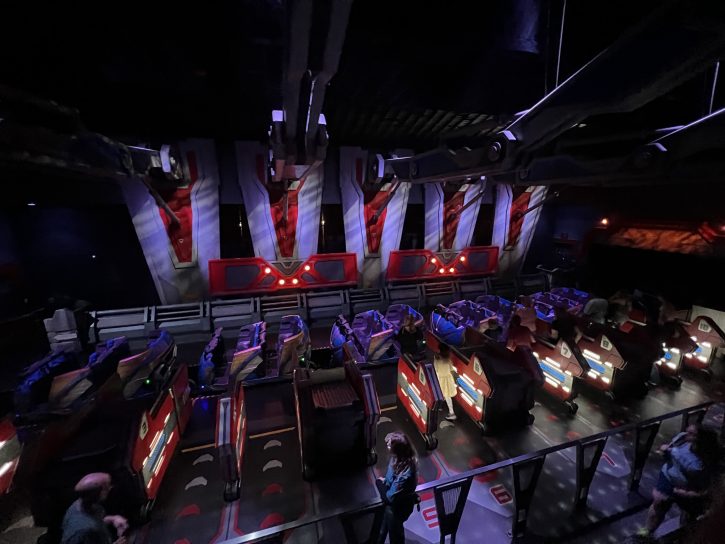 Each Guest can request to enter the Virtual Queue no more than once per day during regular park hours. Guests must have valid admission and a theme park reservation. There will be 2 daily opportunities to request to join the virtual queue for attractions offering this option.
7:00 AM (Guests do not need to be in the park when they join. They must have a theme park reservation for that particular theme park)
1:00 PM (Guests must be in the theme park to join the virtual queue at this time)
An additional opportunity to request to join the Virtual Queue may be available at 6:00 PM. This will be on select dates during extended evening theme park hours. This is a benefit for registered Guests staying at a Disney Deluxe Resort, Disney Deluxe Villa Resort or other select hotels. Guests with this benefit do not need to be in EPCOT or the Magic Kingdom to request to join at that time.
These Guests will need valid admission and a theme park reservation for the same park on the same day to experience extended evening hours. They may also experience extended evening hours if they have a ticket or Annual Pass with the Park Hopper option and first enter the park for which they made their reservation.
Keep in mind:
Joining the virtual queue does not guarantee the ability to participate in the experience.
Boarding groups are limited, subject to availability, and are not guaranteed.
Not all boarding groups may be called to return, based on availability of the experience.
Guests visiting from another theme park using an Annual Pass or the Park Hopper option may not be able to join the virtual queue in a park where they do not have a theme park reservation. In order to request access to a virtual queue during Park Hopper hours, a Guest must be inside the theme park where the virtual queue will be used.
If you have any questions or need assistance, find one of the Guest Experience Team kiosks throughout the park. You can also visit a Guest Relations location.
How to Make a Virtual Queue Reservation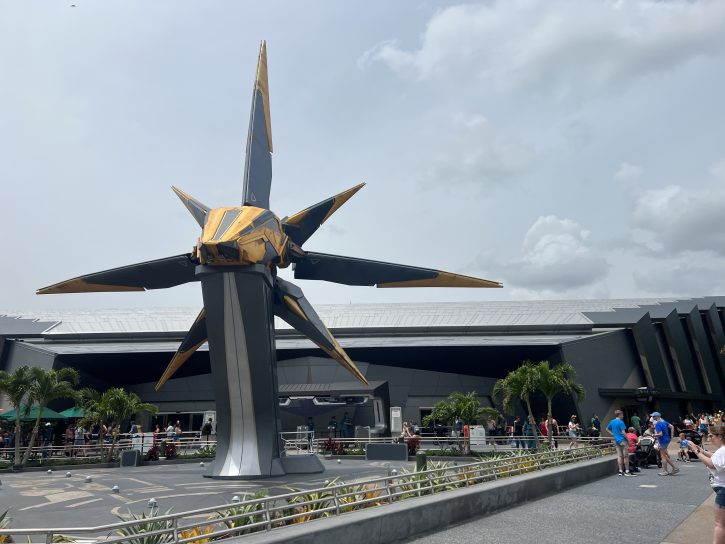 Guests will need to have the My Disney Experience app, with notifications enabled so you receive important updates. This is because Disney will notify Guests of callback details and daily distribution times.
It is best to select one member of your party to make your Virtual Queue reservation to check for an available boarding group for everyone in your party. If multiple people in your party try to join the virtual queue at the same time, that may inhibit your ability to join a group.
To make the reservation at one of the distribution times, you'll need to log into the My Disney Experience app. Select "Virtual Queues" on the home screen to join. The app will notify when there is no availability for a specific distribution time.
You can make Virtual Queue reservations for everyone at the same time. That is provided that your Disney account is linked to your group's park tickets. In addition, everyone will need to have valid admission and park reservations for the park you will visit.
When your boarding group is called to return, Guests will receive a notification via the My Disney Experience app. Your party can then head over to the entrance of the attraction during your designated return window.
Mouse For Less Tips
If possible, Guests may hold boarding groups for multiple virtual queues at the same time, when available. So that means, you can have a Virtual Queue reservation for TRON Lightcycle / Run in the morning and Guardians of the Galaxy: Cosmic Rewind in the afternoon, if the option is available.
Late arrivals may not be accommodated. It is recommended that you make sure to ride the attraction when your boarding group is called.