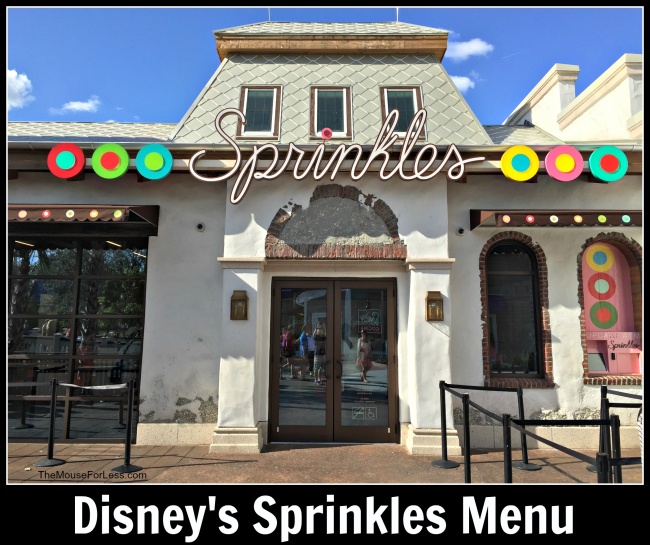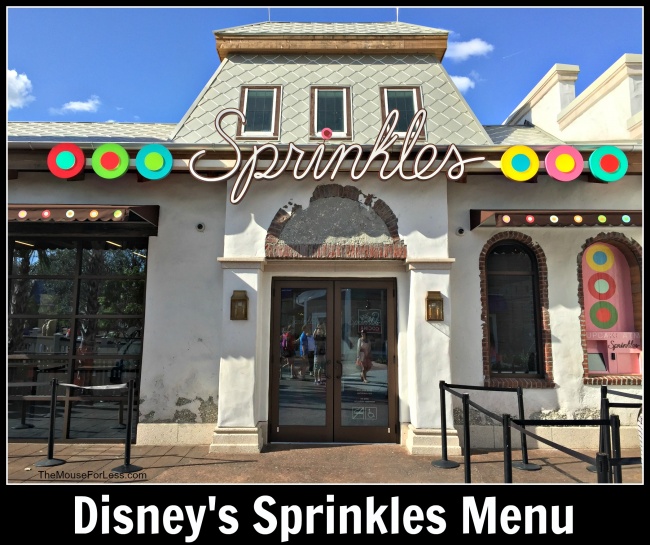 Sprinkles, the world's first cupcake bakery, serves up handcrafted cupcakes, slow churned ice cream, and homemade cookies. Look for cupcake flavors such as salted oatmeal cornflake, banana peanut butter, maple bacon, Cuban coffee, and lemon coconut, as well as vegan, gluten-free, sugar-free and doggie options. Their innovative Cupcake ATM will satisfy sweet-toothed epicureans 24/7. The Cupcake ATM accepts credit cards and is stocked daily with almost 400 cupcakes that cost about $4.25 each.
Sprinkles is located in Disney Springs.  Find more Walt Disney World dining locations on our Walt Disney World menus page.
Restaurant Info: Bakery; Snacks; $ – under $14.99 per adult
Find out how you can save money on dining at Walt Disney World by using one of Disney's Dining Plans.

Planning a Walt Disney World Vacation?
For a Free no-obligation quote, contact our sponsor
The Magic For Less Travel
. The Magic For Less Travel is an Authorized Disney Vacation Planner and has been helping guests plan magical vacations since 2002. Receive the best prices and free travel planning services. Their fee-free services will help you save time, money, and stress while planning a vacation designed around you and your needs!
Sprinkles Menu
Menu Date: 06/2022
Cupcakes
Starting at $5.00 Each | $55 Dozen
Banana Cupcake
Black and White Cupcake
Carrot Cupcake
Chocolate Marshmallow Cupcake
Triple Cinnamon Cupcake
Dark Chocolate Cupcake
Red Velvet Cupcake
Vegan Red Velvet Cupcake
Gluten-free Red Velvet Cupcake
Sugar-free Red Velvet Cupcake
Gluten-free Lemon Blueberry Cupcake
Salty Caramel Cupcake
Sprinkle Cupcake
Strawberry Cupcake
Vanilla Cupcake
Vanilla Milk Chocolate Cupcake
Monthly Offering
Cookies
$4.00 Each | $45 Dozen
Chocolate-Chip
Gluten-free Chocolate-Chip
Salted Oatmeal Cornflake
Double Chocolate Chip Cookie
Brownie
Ice Cream Options
Ice Cream Cup – $6.00 Single Scoop | $8.00 Double Scoop
Extra Scoop – $2.00
Waffle Cone – $1.00
Assorted Toppings – fresh whipped cream, sprinkles, crushed oreos, rainbow sprinkles, crushed peanuts – $1.00 Each
Assorted Sauces – caramel, chocolate sauce, marshmallow cream – $1.00 Each
Ice Cream Flavors
Vanilla Bean
Red Velvet
Rocky Road
Chocolate Chip Cookie Dough
Strawberry
Chocolate
Cookies n' Cream
Specialty Ice Cream
Cookie Sandwich – $10.00
1 scoop and Chocolate Chip Cookie | 1 scoop and Double Chocolate Cookie | 1 scoop and Gluten-free Chocolate Chip Cookie (single scoop of vanilla ice cream between your choice of two cookies)
Sprinkles Sundae
1 scoop and 1 cupcake (single scoop of ice cream sandwhiched between cupcake top and bottom)- $10.00
Double Scoop Sundae
2 scoops and 3 sauces (two scoops of ice cream with three sauces or toppings)- $10.00
Pupcake – $3.50
Pupcake (3-pack) – $9.00
Shakes
Regular Shake – $10.00
3 scoops and 1 sauce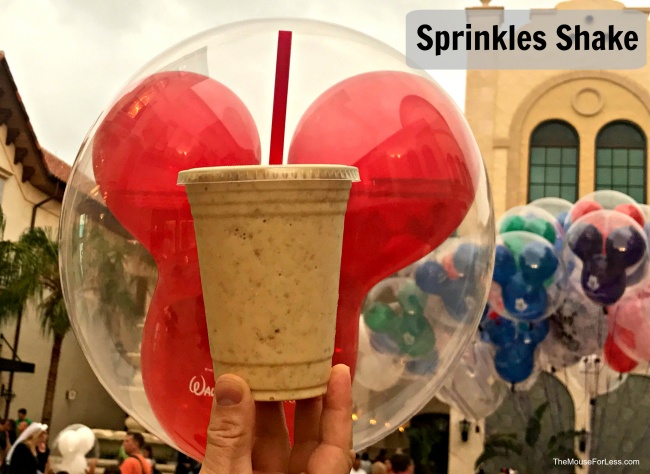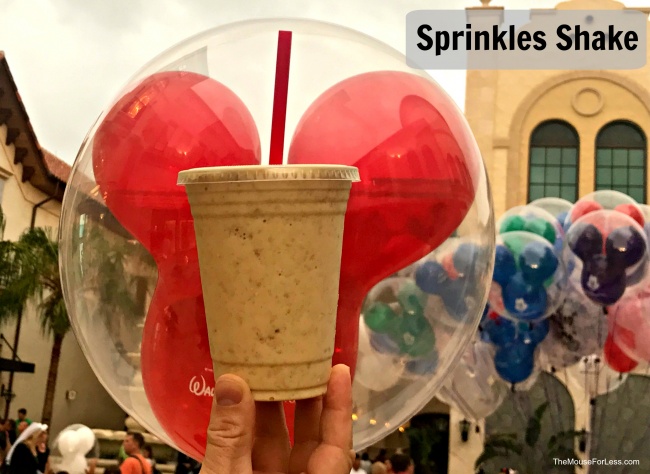 Sprinkles Shake – $12.00
2 scoops and 1 cupcake
Beverages
Assorted Beverages – $4.00
Milk – $4.00
Bottled Water – $4.00
Apple Juice – $4.00
** Sprinkles Menu and Prices are Subject to Change Without Notice **