Resort Restaurants | Disney's Grand Floridian Resort & Spa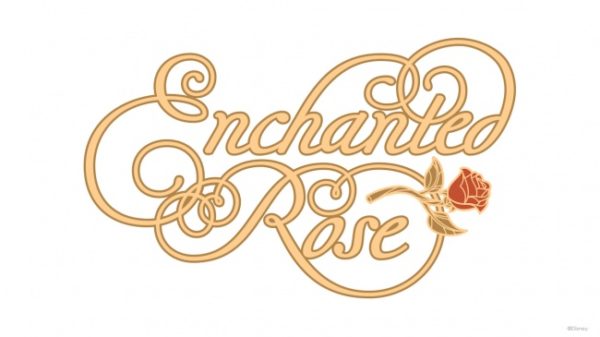 image courtesy the Walt Disney Company
Enchanted Rose (formerly the location of Mizner's Lounge) celebrates the magic and romance of Beauty and the Beast. Featuring four unique spaces inspired by Belle and the Beast, you'll find charm and elegance around every corner.
The Enchanted Rose lounge includes a chandelier inspired by Belle's flowing ball gown as well as a formal library that will showcase classical baroque designs and French furnishing. A garden room will take its inspiration from the enchanted forest surrounding the castle, and an outdoor patio will evoke the romance of Beast's garden terrace.
Restaurant Info: American, Lounge, $$
Find out how you can save money on dining at Walt Disney World by using one of Disney's Dining Plans.
Enchanted Rose Menu
Menu Date: 2023
Snacks
Available 3:30pm – 10:00pm
House-made Beef Jerky – $8.00
Warm Marinated Olives – $9.00
Guajillo- spiced Mixed Nuts – $6.00
Appetizers
Available 5:00pm to 10:00pm
Charcuterie
Duck Rillettes, Bresaola, Serrano Ham, Sopressata, Tomato Jam, Cornichons, Citrus Mustard, Pickled Carrots, Olice Crostini, Grissini, – $22.00
Artisinal Cheese Selection
Four Chef-selected Tasting Portions: Honeycomb, Quince Paste, Apricot Jam, Pumpkin Seed Brittle, Cranberry Bread – $19.00
Croquettes 
House-made Fennel Sausage, Tomato Sauce, Pecorino Romano – $19.00
Seasonal Flatbread
Artichoke, Fig, Ricotta, Roasted Garlic, Watercress – $18.00
Smoked Trout and Crab Dip
Salmon Roe, Chive Oil, Sesame Seed Lavosh – $16.00
Cavier
Siberian Cavier, Egg Yolk Spread, Creme Fraiche, Caper Berries, Brioche – $115.00
House-made Truffle Fries 
Black Truffle, Aged Parmesan, Truffle Aioli – $14.00
Hummus
Tapenade, Smoked Paprika, Grilled Pita Bread – $12.00
Enchanted Rose Featured Cocktails
Island Rose
Ketel One Grapefruit and Rose, Lime, Orgeat (Almond), Pineapple, Bitters, and Rose Water – $17.50
Floral Bitter Beauty
Hendrick's Gin, St~Germain Elderflower Liqueur, Campari, Aperol, Lemon, and Soda – $17.50
Lavender Fog
Nolet's Silver Dry Gin, Rothman Crème de Violette, English Breakfast Tea, Vanilla, and Cream – $18.50
Garden Daisy*
Don Julio Reposado Tequila, Midori, Lime, and Cucumber. *Contains pasteurized egg whites – $19.50
Sunny Margarita
Patrón Silver Tequila, Grand Marnier Cordon Rouge, Juices of Orange and Lime, and Agave – $19.50
Rye Not?
Whistle Pig 10yr Rye Whiskey, Grand Marnier Cordon Rouge, Cinnamon, Pineapple, and Lemon – $25.00
Seasonal Old Fashioned
Widow Jane 10yr Straight Bourbon Whiskey, House-made Seasonal Syrup, and Bitters – $26.00
Grand Cocktails
Manhattan
Whistle Pig 10yr Straight Rye Whiskey, Carpano Antica Formula Sweet Vermouth, Angostura Bitters, and Orange Bitters – $26.00
Old Fashioned
Woodford Reserve Kentucky Straight Bourbon, Orange, Sugar in the Raw, and Angostura Bitters – $21.00
Boulevardier – $21.00
Side Car
Remy Martin VSOP Cognac, Cointreau, Lemon, and Agave – $23.00
Salty Dog
Grey Goose Vodka, Grapefruit, and Salt – $18.50
Mojito
Diplomático Planas Extra Añejo Blanco Rum, Mint, Agave, and Soda – $16.50
Negroni
Tanqueray N° Ten Gin, Campari, and Carpano Antica Formula Sweet Vermouth – $16.50
Kir
Trimbach Riesling and Chambord – $16.50
The French 75
Laurent Perrier Brut Champagne, Hendrick's Gin, Lemon, and Agave – $21.00
Kir Royale
Laurent Perrier Brut Champagne and Chambord Caviar Pearls – $28.00
Featured Martinis
Classic
Choice of Beluga Allure Vodka or Nolet's Silver Dry Gin with Dolin Dry Vermouth de Chambéry and House-made Blue Cheese-stuffed Olives – $18.50
Grand Cosmopolitan
Grey Goose Vodka, Grand Marnier Cordon Rouge, and Juices of Cranberry and Lime – $19.50
Gibson
Nolet's Silver Dry Gin, Dolin Dry Vermouth de Chambéry, and House-made Cocktail Onions – $18.50
French Rose
Tanquerey 10 Gin, Apricot Brandy, Dolin Dry Vermouth de Chambéry, Lemon, and Grenadine – $16.50
Aura in Me
Nolet's Silver Dry Gin, St~Germain Elderflower Liqueur, Honey, Pink Peppercorn, Cardamom, and Lemon (contains pasteurized egg whites) – $18.50
Espresso Martini
Stoli Vanil Vodka, Espresso, Crème de Cacao – $15.50
Beer, Cider, and Wine
Assorted Beer and Cider – $8.00 – $12.00
Assorted Wine – $10.00 – $107.00 Glass; $120.00 – $470.00 Bottle
Enchanted Rose Non-Alcoholic Beverages
Garden Spritzer
Seedlip Garden 108 Herbal Distilled Non-alcoholic Spirit, Lime, Agave, and Soda – $13.00
B&B
Fresh Brewed Twinings of London® Iced Tea, Lemon, Blueberry, and Basil – $7.00
Rosemary Cooler
Odwalla® Lemonade, Vanilla, and Rosemary – $7.00
Featuring Freshly Brewed Joffrey's Coffee™
Cappuccino – $4.79
Caffè Latte – $4.79
Double Espresso – $3.99
Press Pot (serves one or two) -$6.00 / $9.00
Hot Tea
Featuring Twinings of London® Large Leaf Discovery Collection – $3.99
** Enchanted Rose Menu and Prices are Subject to Change Without Notice **