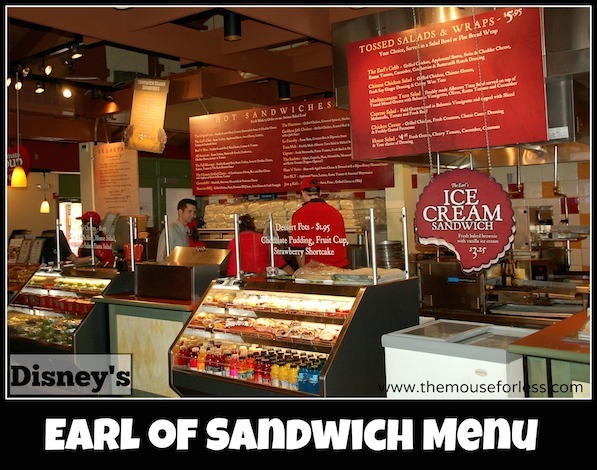 Savor gourmet sandwiches, sensational salads, delicious desserts and a bevy of beverages for breakfast, lunch or dinner at Earl of Sandwich in Disney Springs Marketplace.
Earl of Sandwich is located in Disney Springs.  Find more Walt Disney World dining locations on our Walt Disney World menus page.
Restaurant Info: American, Breakfast/Lunch/Dinner/Snack, $ – $14.99 and under per adult

Planning a Walt Disney World Vacation?
For a Free no-obligation quote, contact our sponsor
The Magic For Less Travel
. The Magic For Less Travel is an Authorized Disney Vacation Planner and has been helping guests plan magical vacations since 2002. Receive the best prices and free travel planning services. Their fee-free services will help you save time, money, and stress while planning a vacation designed around you and your needs!
Earl of Sandwich Lunch/Dinner Menu
Menu Date: 03/2021
Soups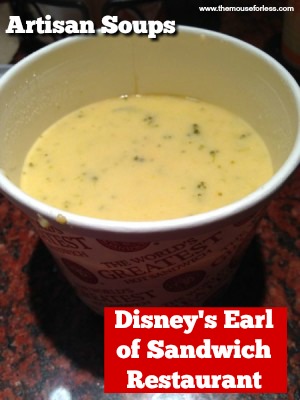 Tomato Soup – Cup – $2.99
Bowl – $3.99
Featured Soup – Cup – $3.49
Bowl – $4.49
Salads
House Salad – Greens, Roma Tomato, Cucumber, House-made Croutons, and Ranch Dressing – $5.99
The Earl's Cobb Salad – Greens, Grilled Chicken, Bacon, Cheddar, Roma Tomato, Cucumber, Cranberries, and Ranch Dressing – $8.49
Thai Chicken Salad – Greens, Grilled Chicken, Chinese Greens Mix, Sweet Chili Sauce, Wonton Strips and Thai Peanut Dressing – $8.49
Chicken Caesar Salad – Romaine, Grilled Chicken, Shaved Parmesan, House-made Croutons and Caesar Dressing – $8.49
Berry, Chicken, Almond Salad – Spinach, Spring Lettuce, Grilled Chicken, fresh Strawberries, fresh Blueberries, Almonds, and Balsamic Vinaigrette – $8.49
Greek Salad – Romaine, Grilled Chicken, Feta, Roma Tomato, Kalamata Olives, Banana Peppers, and Zesty Italian Dressing – $8.49
Quinoa Chicken Salad – Greens, Grilled Chicken, Feta, Quinoa, Red Onions, Strawberries, Mandarin Oranges and Balsamic Vinaigrette – $8.49
Wraps
Buffalo Chicken Wrap – Grilled Chicken, Cheddar, Romaine, Roma Tomato, Celery Salt, Buffalo Sauce, and Bleu Cheese Dressing- $8.49
Chicken, Bacon & Avocado Wrap – Grilled Chicken, Bacon, Romaine, Avocado, Roma Tomato, Cucumber, and Balsamic Vinaigrette – $8.49
Thai Chicken Wrap – Grilled Chicken, Romaine, Chinese Greens Mix, Sweet Chili Sauce, and Thai Peanut Dressing – $7.99
Chicken Caesar Wrap – Grilled Chicken, Shaved Parmesan, Romaine, House-made Croutons and Caesar Dressing – $8.49
Spicy Tuna Wrap – Albacore Tuna Salad, Romaine, Roma Tomato, Kalamata Olives, Banana Peppers, Chipotle Sauce, and Balsamic Vinaigrette – $8.49
Turkey and Cheddar Wrap – Turkey, Cheddar, Romaine, Roma Tomato and Mayonnaise in a Whole Wheat Wrap – $7.99
Hot Sandwiches
Freshly Made on the Earl's Artisan Loaf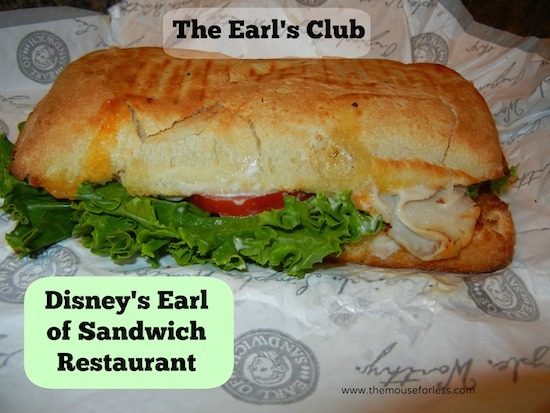 The Earl's Club – Turkey, Bacon, Swiss, Lettuce, Roma Tomato and Sandwich Sauce – $8.49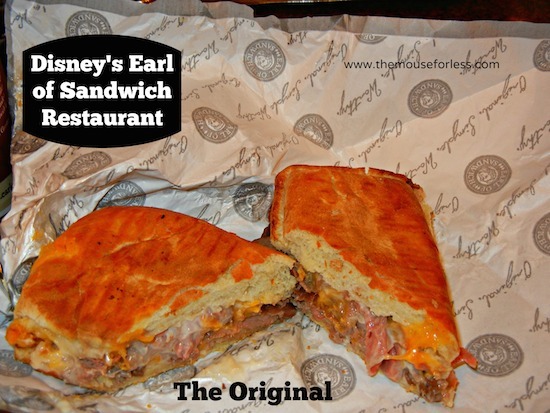 The Original 1762® – Roasted Beef, Cheddar and Horseradish Sauce – $8.49
Chipotle Chicken Avocado – Grilled Chicken, Bacon, Cheddar, Avocado, Lettuce and Chipotle Sauce – $8.49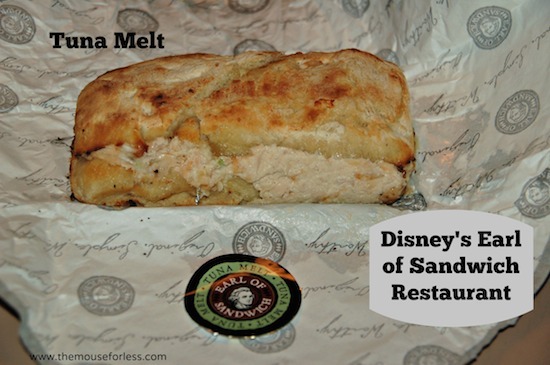 Tuna Melt – Albacore Tuna Salad, Swiss and Mayonnaise – $8.49
The Full Montagu® – Roasted Beef, Turkey, Swiss, Cheddar, Lettuce, Roma Tomato and Mustard Sauce – $8.49
French Dip – Roasted Beef, Swiss and Sautéed Onions served with Au Jus – $8.49
Caprese – Fresh Mozzarella, Roma Tomato, Basil and Balsamic – $8.49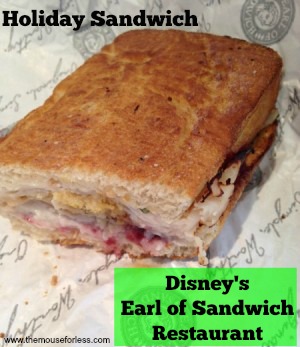 Holiday Turkey – Turkey, Cornbread Stuffing, Gravy, Cranberry Sauce and Mayonnaise – $7.99
Hawaiian Barbecue – Grilled Chicken, Ham, Swiss, Pineapple and Barbecue Sauce – $7.99
Italian – Salami, Capicola, Ham, Mortadella, Mozzarella, Roma Tomato and Italian Seasoning and Italian Dressing – $7.99
Veggie – Feta, Cucumber, Red Peppers, Red Onions, Lettuce, Roma Tomato and Creamy Mediterranean Dressing – $6.99
Ham and Swiss – Ham, Swiss and Mustard Sauce – $7.99
Best BLT – Bacon, Lettuce, Tomato and Seasoned Mayonnaise – $6.99
Just 4 Kids
For Children Ages 9 and younger
Turkey 'N' Swiss – Turkey, Swiss and Mayonnaise – $4.29
Grilled Cheese – Cheddar and Swiss – $4.29
Pizza Bread – Mozzarella & Tangy Pizza Sauce – $4.29
Sides & More
Mac 'n' Cheese – $5.49
Cheese Pizza Bread – $5.99
Pepperoni Pizza Bread – $6.99
Six Wings – $9.99
Four Wings and Wedges – $9.99
Potato Wedges – $3.99
Beverages
Assorted Fountain Beverage – $2.99 Regular | $3.49 Large
Assorted Bottled Beverage – $3.49
Assorted Sports Beverages – $4.59
Earl's Grey Lemonade – $2.99 Regular | $3.49 Large
Iced Teas – $2.99 Regular | $3.49 Large
Frozen Lemonade – $3.99
Coffee – $2.49
Cappuccino – $3.99
Mocha Latte – $4.29
Hot Tea – $2.49
Hot Chocolate – $2.49
Milk – $2.49
Domestic Beer – $5.99
Imported Beer – $6.99
Premium Beer – $6.99
Wine – $7.59
** Menu and Prices are Subject to Change Without Notice **