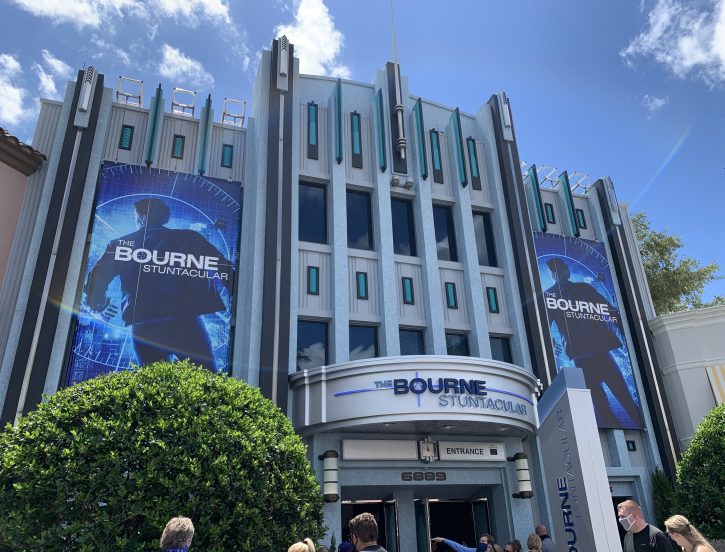 Forget what you know about stunt shows. Through a cutting-edge fusion of stagecraft and film, at Universal Orlando Florida's The Bourne Stuntacular, you follow Jason Bourne as he outruns sinister characters hoping to bring him in. He dangles from a helicopter in Dubai. He's chased across rooftops in Tangier and by motorcycle through Virginia. There are fistfights, shootouts and danger at every turn.
This Universal Orlando Resort stunt show is truly one of the most incredible stunt shows you will see. It will leave you marveling "How on earth did they do that?" The film uses a fusion of stagecraft and film in a cutting-edge way as you follow Jason Bourne. This show pushes boundaries and charts new territories.

Planning a Universal Vacation?
Location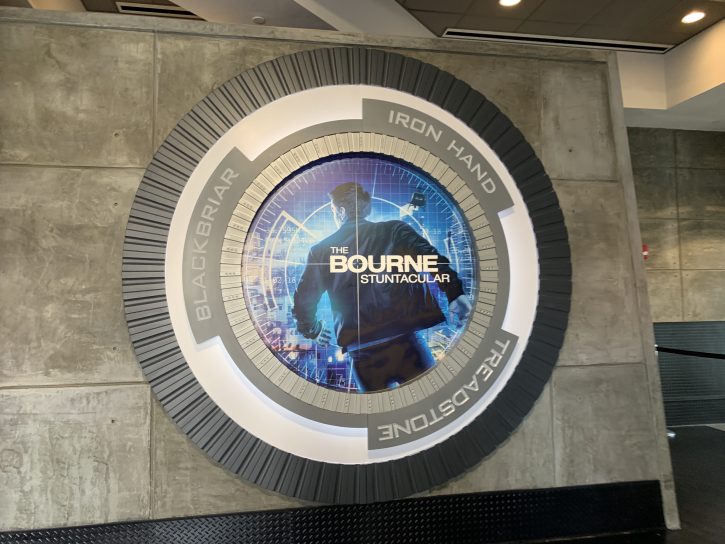 Nearby Attractions: Universal Orlando Horror Make-Up Show | Illumination's Villain-Con Minion Blast
Dining: Schwab's Pharmacy | TODAY Cafe
Shopping: Universal Studios Store | Hello Kitty Store
The Mouse For Less Tips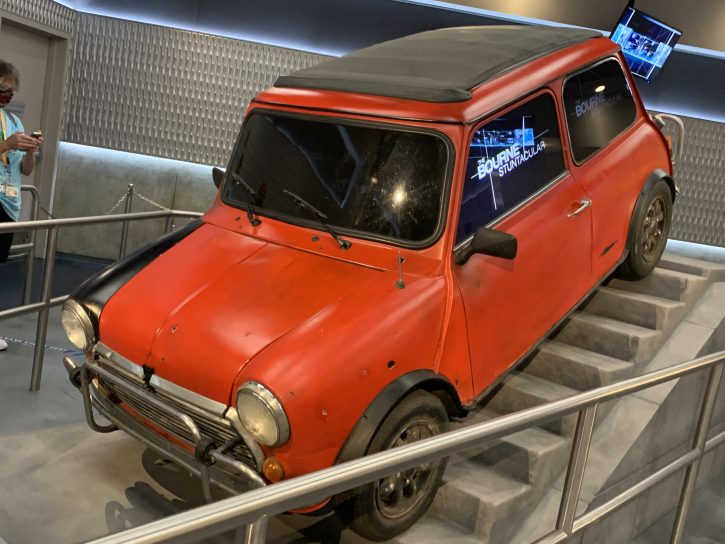 This show includes lots of action from everywhere. Be on the lookout! You'll never know what's real or a screen. But this show also can be intense, especially for little ones, as it includes explosions and gunfire. Parents should be aware the show may not be for all ages.
Show times generally start around 11:15am each day, running about 25 minutes per show. Closed captioning and Assistive Listening is available and Guests should see an attraction attendant.
This theater is wheelchair accessible, but Guests in ECVs must transfer to a regular wheelchair, and service animals are welcome. For more details on assistance at Universal Orlando, visit our disability assistance page.
The Bourne Stuntacular does not accept the Universal Express Pass. However, the show is not too long and Hollywood is filled with great restaurants. Plus a few shopping spots where guests can pass the time but also stay close.