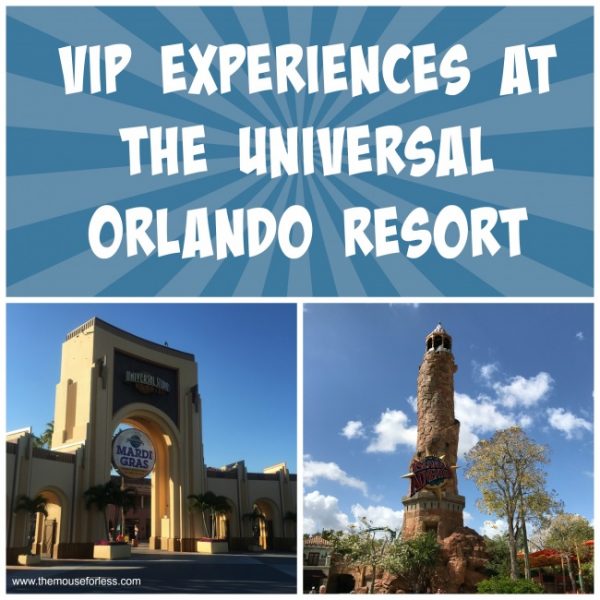 VIP Experience at the Universal Orlando Resort
Get the royal treatment when you sign up for the VIP or VIP Private Experience at Universal Orlando Resort. Tour either one or both theme parks with an expert tour guide, and get VIP entry into at least 8 rides and attractions. Enjoy behind the scenes of shows and reserved seating. Also free valet parking (one vehicle per party). General park admission is still required.
With just the VIP experience you will be touring with your party plus others who have also reserved a spot. This also includes one complimentary quick service lunch. Pricing for this tour begins at $189.00 per person plus tax.
When you upgrade to a Private VIP Experience you enjoy the tour with just your party so you are welcome to customize your itinerary the way you like. The other special perk is two free full service meals (lunch and dinner) at one of Universal's infamous restaurants. To book or get pricing for a private experience call (866) 346-9350 Monday through Sunday 9:00 a.m. – 7:00 p.m.
Halloween Horror Nights VIP Experience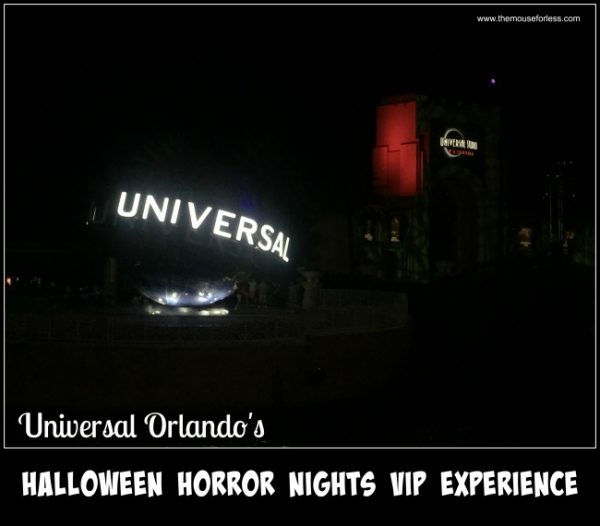 During Universal's Halloween Horror Nights season they offer the VIP Experience a bit differently. They call it the R.I.P. Tour. This tour can also be upgraded to a private tour. If you're looking for something during the day check out their Behind The Scenes Tour.
The R.I.P. VIP experience includes your party and the other guests who reserved a spot. You will be treated to an expertly guided tour through the spooky Halloween Horror Nights. Your tour group will be allowed one VIP entry into each of the haunted houses.
Reserve a Private R.I.P. tour for a good time with just you your guests (up to 12 people per group). The private tour allows your unlimited VIP entry into all of the haunted house and some select rides at the park, However advanced reservations are required. For pricing call 1-866-604-7556 or email vipexperience@universalorlando.com.
For a day time behind the scenes look at Halloween Horror Nights you'll want to check out the Behind The Screams: Unmasking The Horror Tour. With this up to 15 guests get to take a look at how the haunted houses come together the this spook-tacular event. Purchase of Halloween Horror Nights ticket is required.