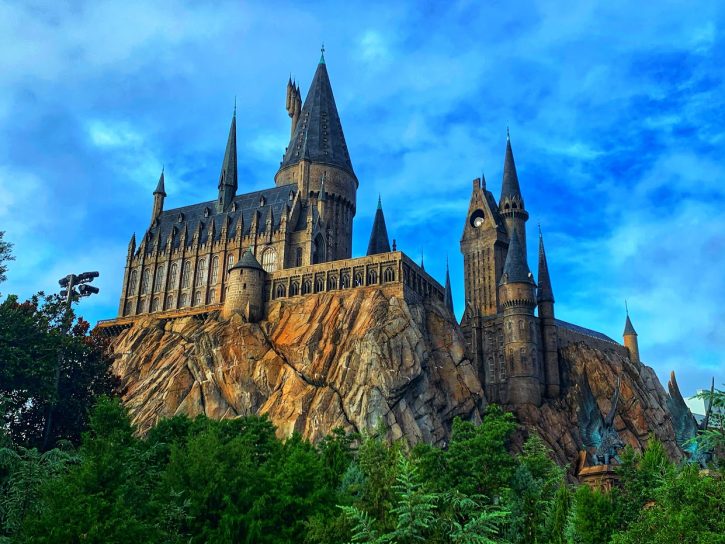 Harry Potter and the Forbidden Journey is located in the Wizarding World of Harry Potter – Hogsmeade. On this attraction, you will walk through much of the Hogwarts school.  When you board your ride vehicle, you and other riders will soar above Hogwarts and encounter magical creatures and characters.
Ride Information  Ride Restrictions  Location  Fun Facts  Tips

Planning a Universal Vacation?
Ride Information
Opening Day: June 18, 2010
Type of Ride: 3D/4D Motion Simulation
Age Recommendation: Teens & Adults
Duration of Ride: 6 Minutes
Typical Wait Time: 60-90 Minutes
Single Rider Line: Yes
Express Pass: Yes
Child Swap: Yes
Wheelchair Accessible: No
Ride Photo: No
Ride Restrictions
Height Requirements: 48″(121.9cm)
Wheelchair Restrictions: In order to board the ride vehicle riders must be able to transfer from wheelchair/ECV. If help is needed to walk across the platform please see an attraction attendant for alternate boarding accommodations.
Loose Items: Any loose items such as backpacks, cameras, etc. in the lockers provided.
Locations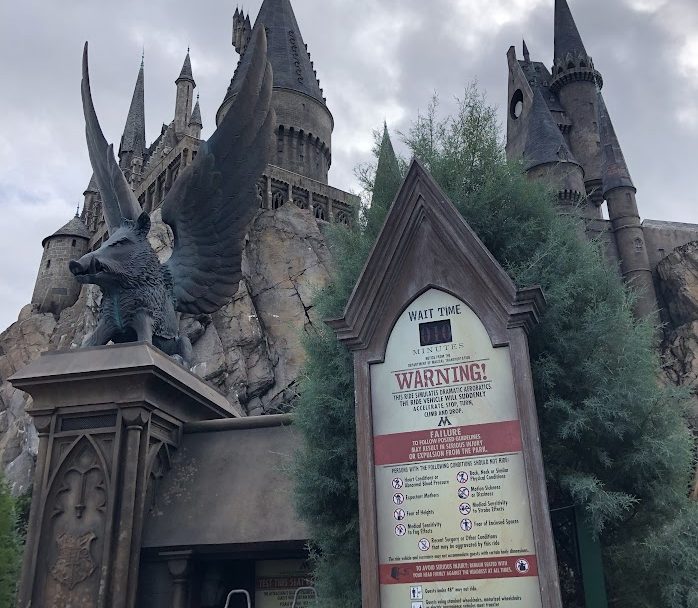 Attractions Nearby: Flight of the Hippogriff | Jurassic World VelociCoaster
Dining: Hogs Head Pub | Three Broomsticks
Shopping: Olivanders | Honeydukes
Did You Know?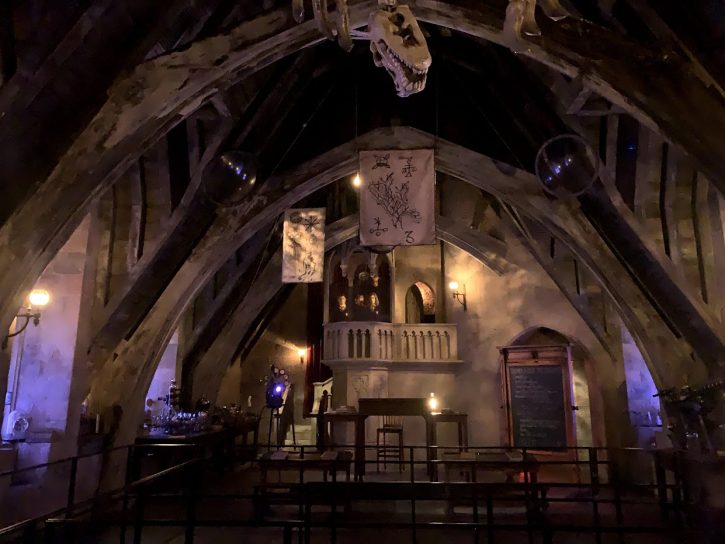 Harry Potter and the Forbidden Journey included more Dementors when it was first designed. J.K. Rowling and the ride's designers did away with that amount in fear of it being too scary.
Harry Potter and the Forbidden Journey is a tour of the Hogwarts castle. As muggles (non magical creatures) this is rare. In the Harry Potter movie the Hogwarts castle is located in Northern Britain and clocked by a spell which muggles only see a sign stating, "Danger, Do Not Enter. Unsafe."
The Mouse For Less Tips
Harry Potter and the Forbidden Journey is now accepting Universal Express Pass. This attraction is one of Universal Orlando Resort's most popular, so this may be a good one to sacrifice one of your passes.
If you are not opposed to riding without your party, the single rider line (while a little hidden) is available. Your wait will be cut down significantly.
When you enter the attractions line there are two lines to choose from. If you need to use the provided lockers for storage you will be lead to the outdoor line, just know this could be a bit of a longer wait. If you'd rather go to the line that skips lockers you can leave your belongings with someone who does not want to ride.